For the month of October I didn't have too many favorites, as I am really trying to focus on using up what I already have, but here are a few things that I've been loving!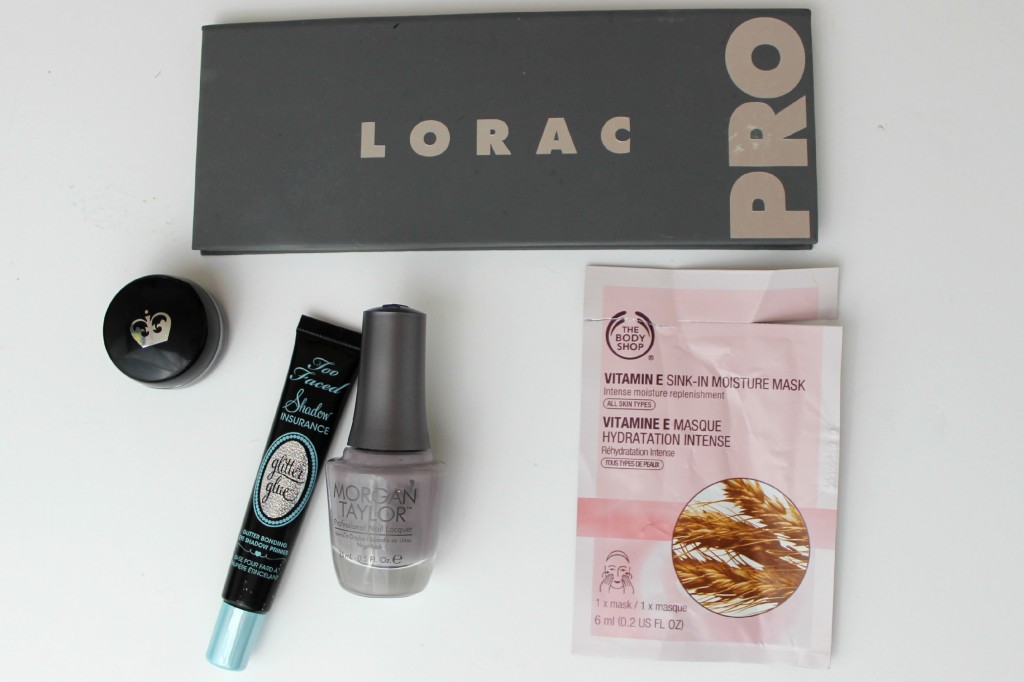 Lorac Pro Palette 2: This palette is so versatile with 8 matte shades and 8 shimmer shades, you really can't go wrong!
Rimmel Scandal Eyes Waterproof Gel Eyeliner: This gel liner is the creamiest gel liner I have ever used in my entire life! It glides on effortlessly and is extremely pigmented. I imagine this gel eyeliner to be similar in consistency to the famous Inglot gel liner (I've never tried). If your looking for a drugstore gel liner I highly recommend this!
Too Faced Glitter Glue: Recently picked this up for Halloween, it adheres any glitter and loose pigment, perfectly. It also works great if you have a shimmery eyeshadow you want to make more intense. Another bonus, I haven't even experienced any glitter fall-out while using this.
Morgan Taylor Polishes in shade "Dress Code": I've been a huge fan of this nail polish brand for a while now. They are marketed to have a long staying power, similar to gels. For me this is perfect because I constantly bite my nails so polish tends to chip after a day for me, but with this polish it lasts about 1-2 weeks. The color I always reach for lately is "dress code", it is a nice grey with a slight purple tone to it. Definitely perfect for the colder months.
Body Shop Vitamin E Sink-In Moisture Mask: I have extremely dry skin so I'm always on the look out for anything that will add a ton of moisture to my skin.  This mask is my go to during the fall/winter months.
Now onto Fashion favorites…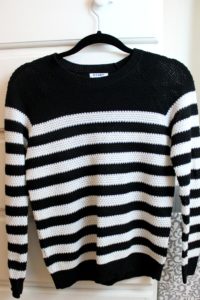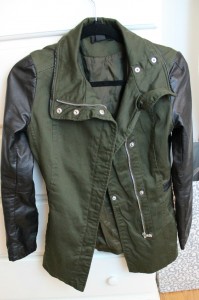 Sweater: Old Navy / Jacket: H&M (in stores but not online)