Distressed Denim Jeans
September 17, 2018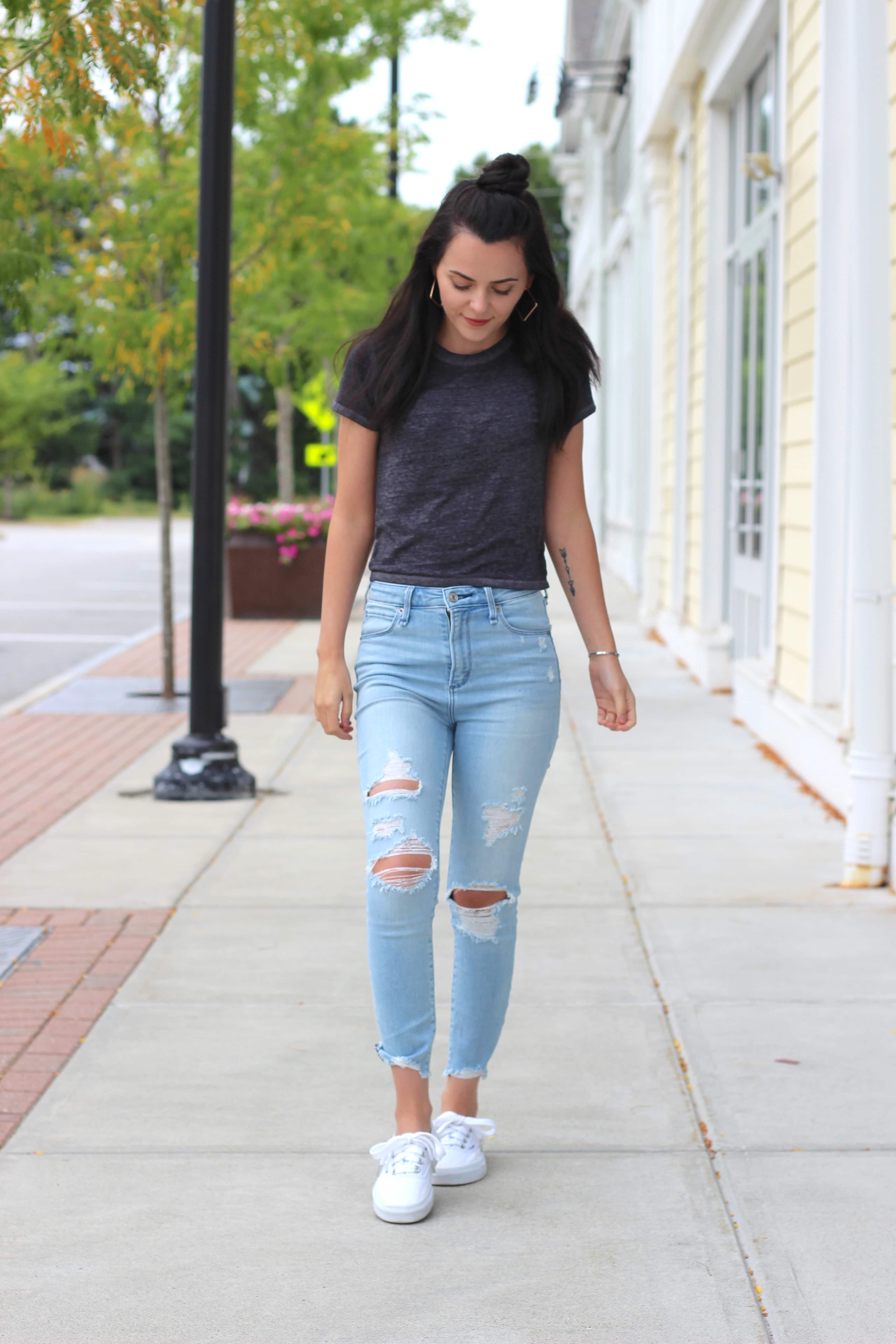 Hello everyone! Hope you are all doing well. This week I am showing you my favorite distressed denim jeans! They are the perfect addition to your wardrobe.

Ever since I got this pair of distressed denim jeans, I can't stop wearing them! If you follow me on Instagram (click here for my Instagram), you can probably tell how much I like them. I just love how the distressing can change up your look and to give it a completely different vibe.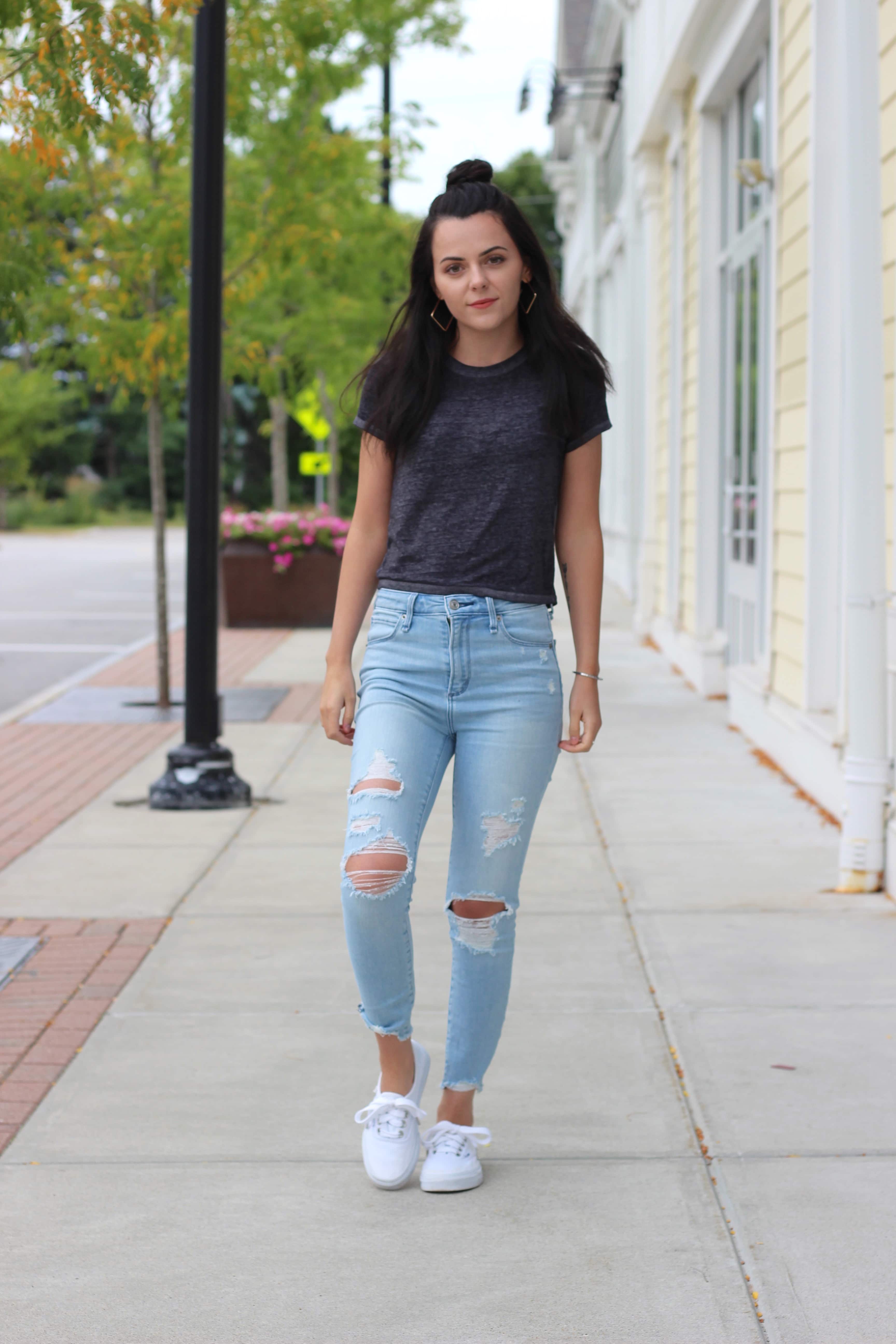 Over the years, I've owned quite a few pairs of distressed denim jeans but I must say, this is by far my favorite. The particular color, the fit and how they aren't overly distressed is perfect!
One tip I would say when wearing distressed jeans is to wear simple tops. I'd personally stay away from any busy print and just let the jeans be the focal point of your outfit. When you add in too many focal points, the eye doesn't know where to focus and you don't want that!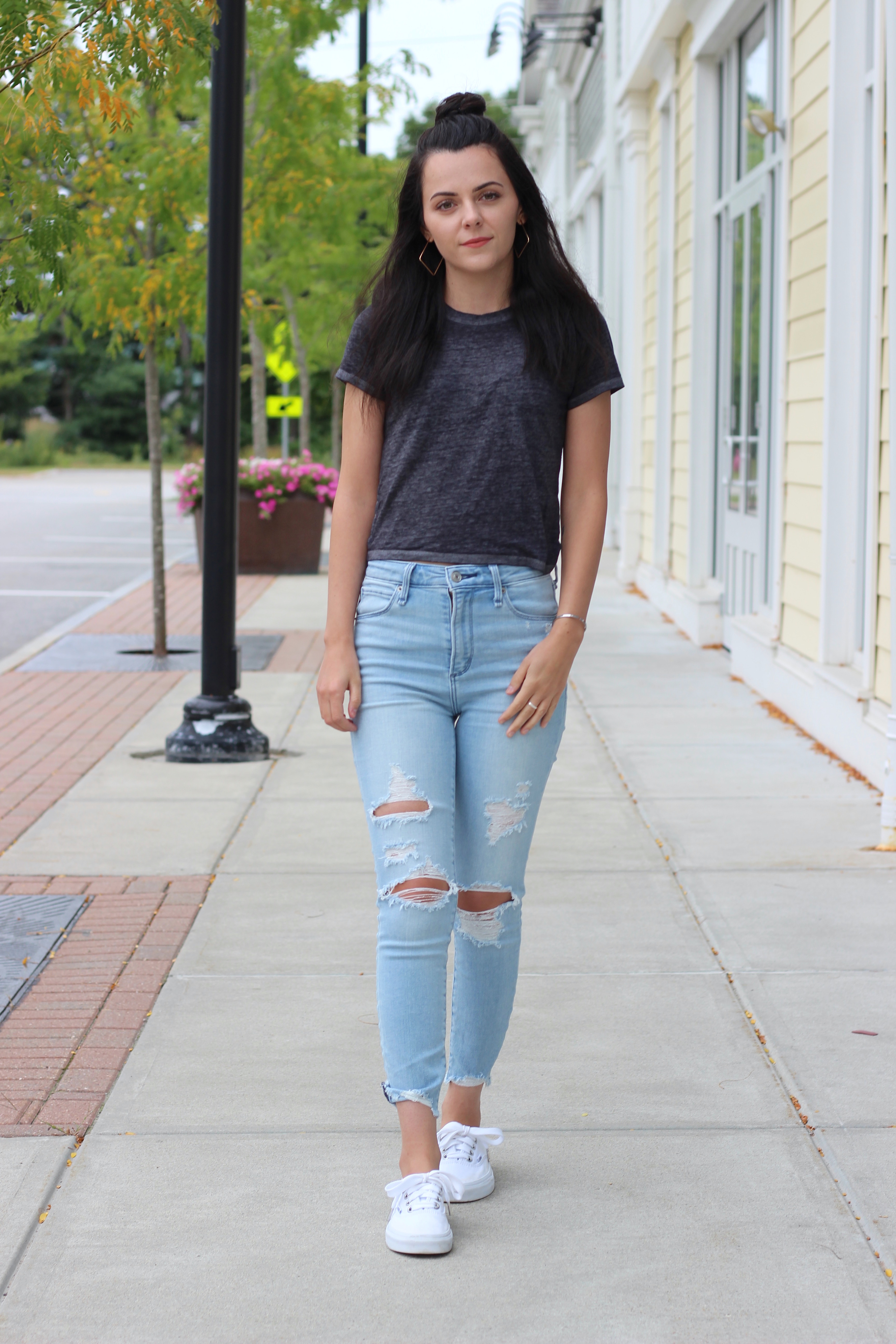 So you are probably wondering where I got them from,
Abercrombie & Fitch! I've been testing out a bunch of jeans from there and so far I have been really impressed with the quality.
For these jeans, I ordered a size 25 (go by what your waist size is) and they fit true to size for me. My exact pair is sold out but here is a similar pair that is the same exact style (Simone) the only difference I see is the bottom detail (another similar pair!). If you can get your hands on a pair of these, I say go for it, they are amazing!! I also wanted to add that this gray cropped top is only $8.90!!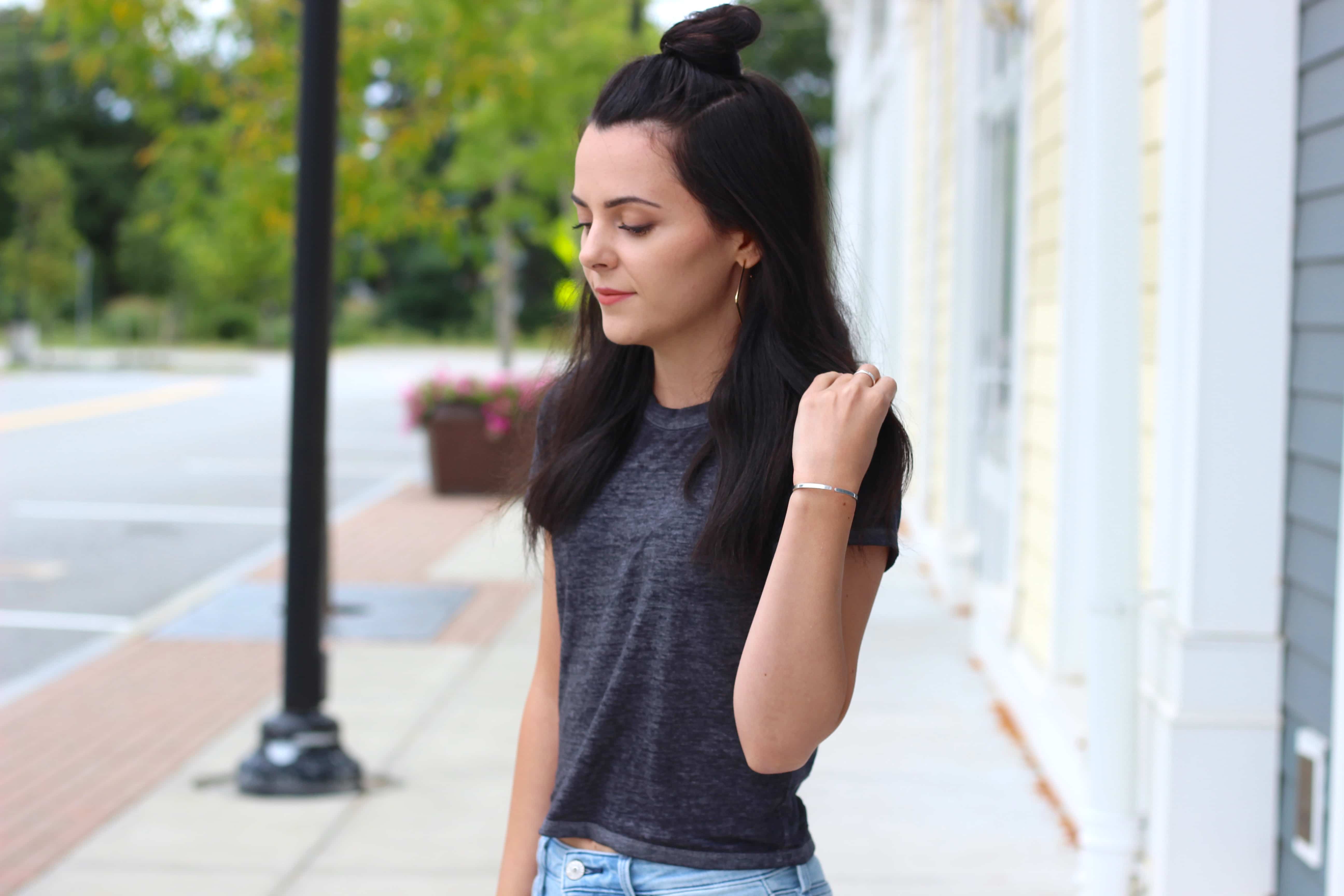 I hope this post was helpful, thank you for reading!