Fall Wishlist
October 15, 2018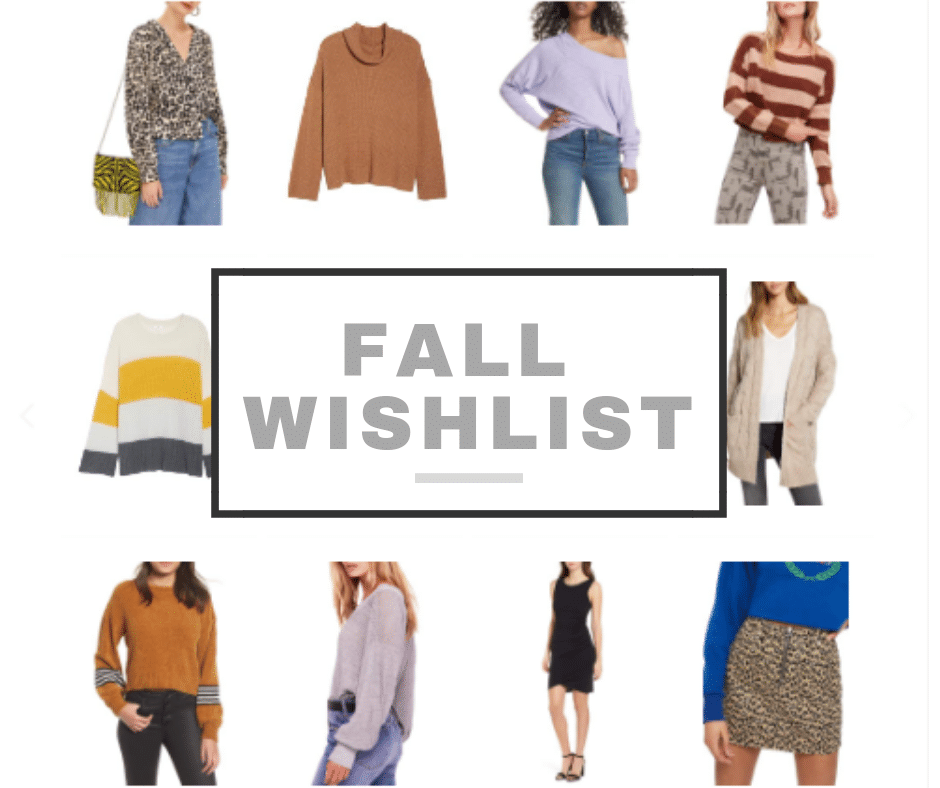 Happy Monday, hope you guys had a great weekend. I had another busy weekend but I'm ok with it! With the temperatures getting colder, I wanted to show you guys some items on my Fall Wishlist! Most of these items are under $100!

Fall is one of my favorite season style-wise. Everything about the fall just looks so much more stylish! I love taking out all my boots, scarves and jackets and really switch up an outfit, accessorizing with them.
When I am thinking of things I want to get this time of year, I try to ask myself:
1. Is it a practical item for where I live?
2. Will it hold up a few years
3. Is it an item that I will be able to wear again or will it be outdated after this year?
Clothing


As you can probably tell from above, I seem to really be loving anything with a print or stripe. I would love to incorporate leopard, camo or even snakeskin into my wardrobe this year! I'm also loving teddy bear coats as well.
Shoes/Accessories

I didn't add too many shoes in this section but I am really looking for some good quality boots for the cold and wet weather. I would also love to get a new pair of ankle boots because I wear them soooo much and the snow really damages them. I've also been searching for the perfect pair of over the knee boots. Let me know if you guys know any good ones!
Most items I showed are under $100 with the exception of the Hunter boots.
I hope you guys found some items you love. What items are you looking for this season?! Leave me a comment!