August Favorites!
August 26, 2014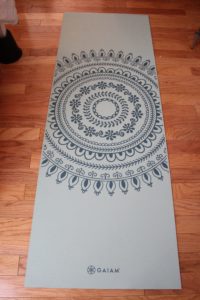 Gaiam Marrakesh Print Yoga Mat (5mm)
My first favorite has to be my new Gaiam yoga mat! This mat is thicker than my old one so it helps support my hands and knees better. The design on it is beautiful as well.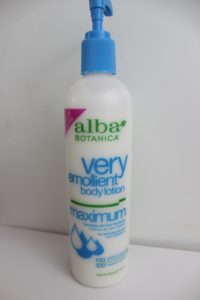 Alba Botanica Very Emollient Body Lotion
I recently bought this moisturizer because my skin is always extremely dry and a lot of moisturizers don't soak into my skin very well. To my surprise this moisturizer did!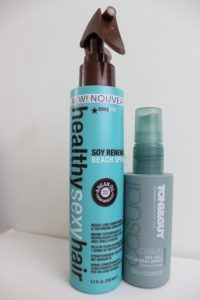 Left: Healthy Sexy Hair Soy Beach Spray / Right: Toni & Guy Sea Salt Texturizing Spray
This summer I've really been liking a more beachy/texturized look when I go out. To use these products I will first curl my hair with a NuMe curling wand. Then I will apply one of these texturizing sprays and scrunch my hair. You will be left with pretty, effortless waves.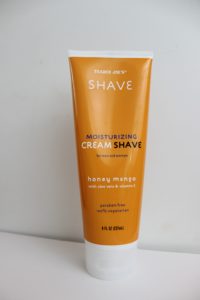 I recently ran out of my tried and true shaving creams and wasn't sure when I would be able to repurchase it so one day when I was at Trader Joe's this product caught my eye. To my surprise it is actually an excellent shaving cream! I highly recommend you try it!!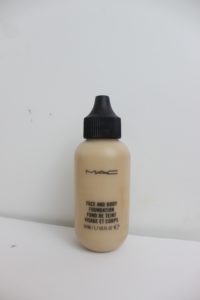 Mac Face & Body
Mac Face & Body is a must have for me! It is especially perfect for the hot summer months because it is water resistant. You won't have to worry about sweating it off or having it transfer onto your clothes. The coverage is light to buildable and leaves a beautiful dewy finish on the skin. I do recommend setting it with a powder to tone down some of the dewiness. For a reference I am in shade C1.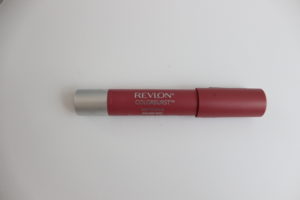 Revlon ColorBurst Matte Balm in Elusive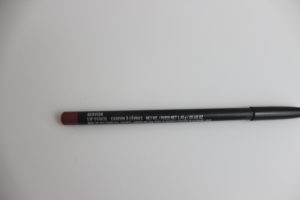 Mac Lipliner in Dervish
Like the rest of the beauty world, I've been on the search for a wearable Kylie Jenner lip color combo that looks good on my skintone and is a little more natural. This Revlon Matte balm is a perfect everyday pinky/mauve color that gives a nice "your lips but better" color, similar to Kylie's.
I sometimes pair it with this Mac lipliner in "dervish" (similar to Mac lipliner in Whirl which is what Kylie actually uses) or I will fill in my lips and top it off with either Mac lipstick in "snob" or "angel" to create a similar effect.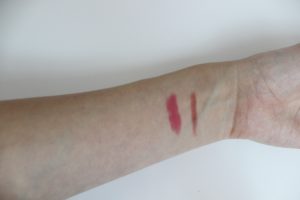 Left: Revlon ColorBurst Matte Balm / Right: Mac Lipliner in Dervish