Benefit "Frisky Six"
November 2, 2014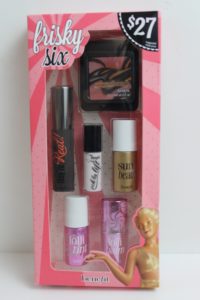 This time of year is always the best time to try out products from different makeup brands because they come out with affordable holiday sets. Benefit especially, always offers really great sets and surprisingly I hadn't tried too many things from them, so as soon as I saw this, I knew it was the perfect opportunity!

I bought this set at Ulta for only $27. It comes with 6 mini products!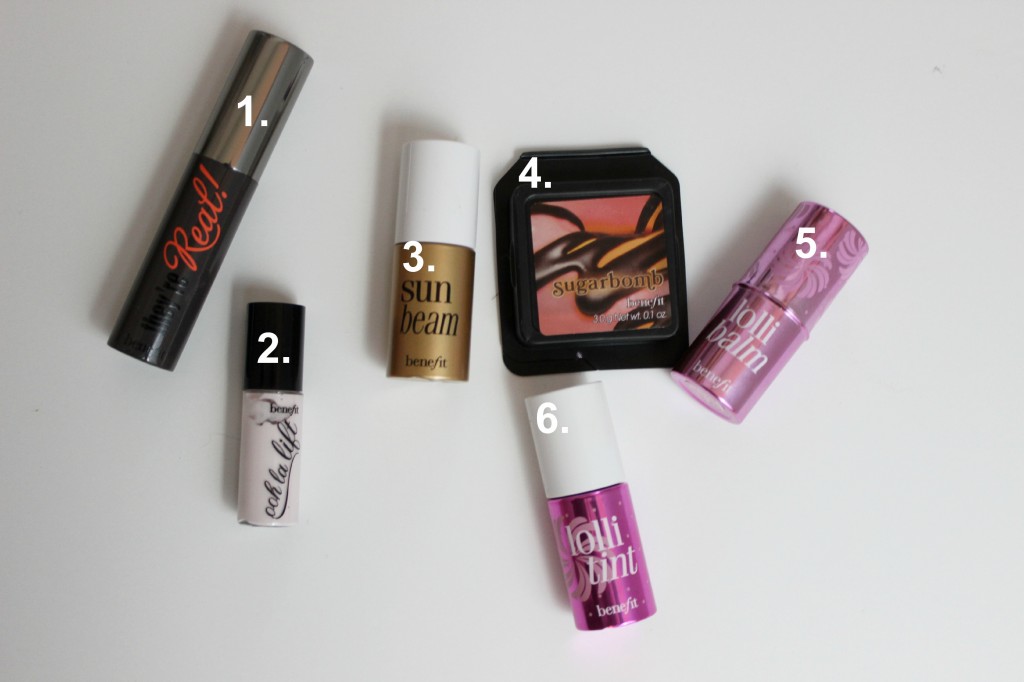 1. They're Real Mascara: I'm not much of a fan of this mascara. I know that might come as a surprise to many as this is a popular mascara. The rubber wand clumps my lashes together and doesn't give me much volume or length.
2. Ooh la lift: This is supposed to be used under makeup to wake up tired eyes and give them a lift. I personally didn't notice much of a difference after applying this.
3. Sun Beam: A nice, liquid highlighter that gives a light bronze highlight to the face.
4. SugarBomb Blush: I really like this blush. It gives a natural healthy glow to the skin.
5. LolliBalm: Gives a nice "candy-orchid" color to the lips while being moisturizing.

6. LolliTint: This product was actually the main reason I wanted this set. I heard so many good things about this tint, so I had to try it! I really like this because of how versatile it is. It can be used on the cheeks and the lips and since it is a liquid you can control how pigmented you want it.
Overall I thought this was a really nice set to try. I definitely plan on trying more from Benefit in the near future!
What are your favorite Benefit products?