Brooklyn OOTD
October 23, 2016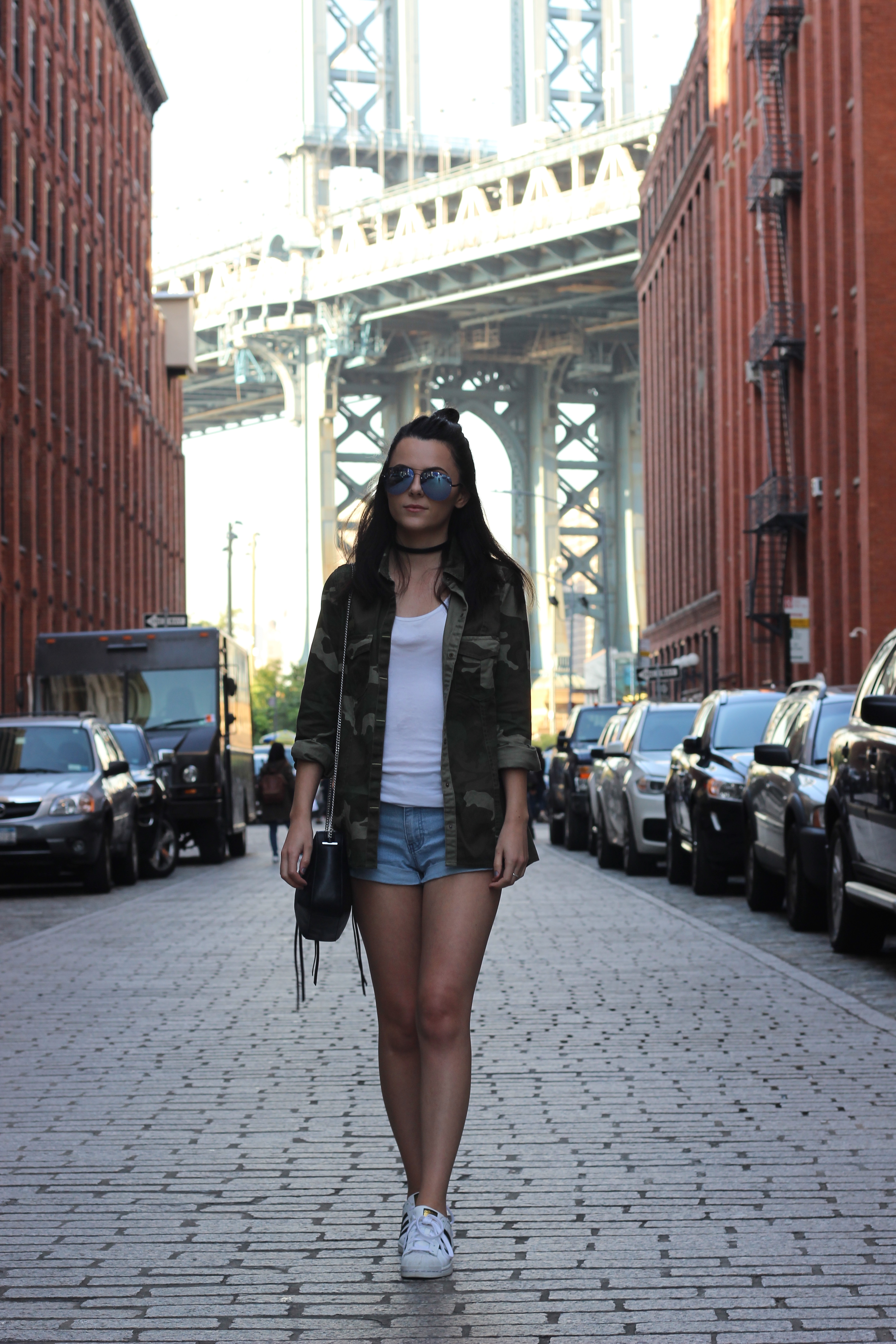 A look at my OOTD while I was exploring around Brooklyn!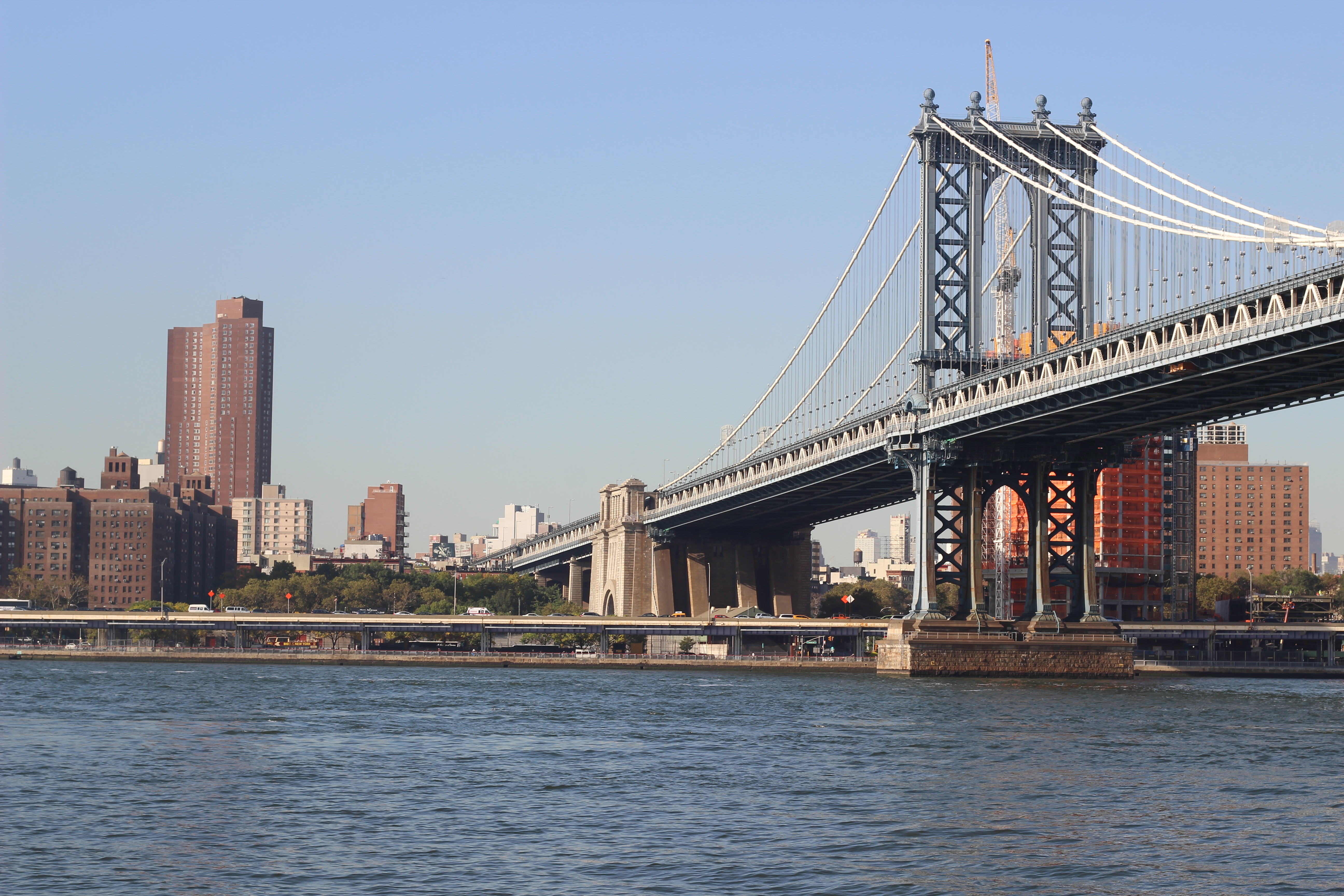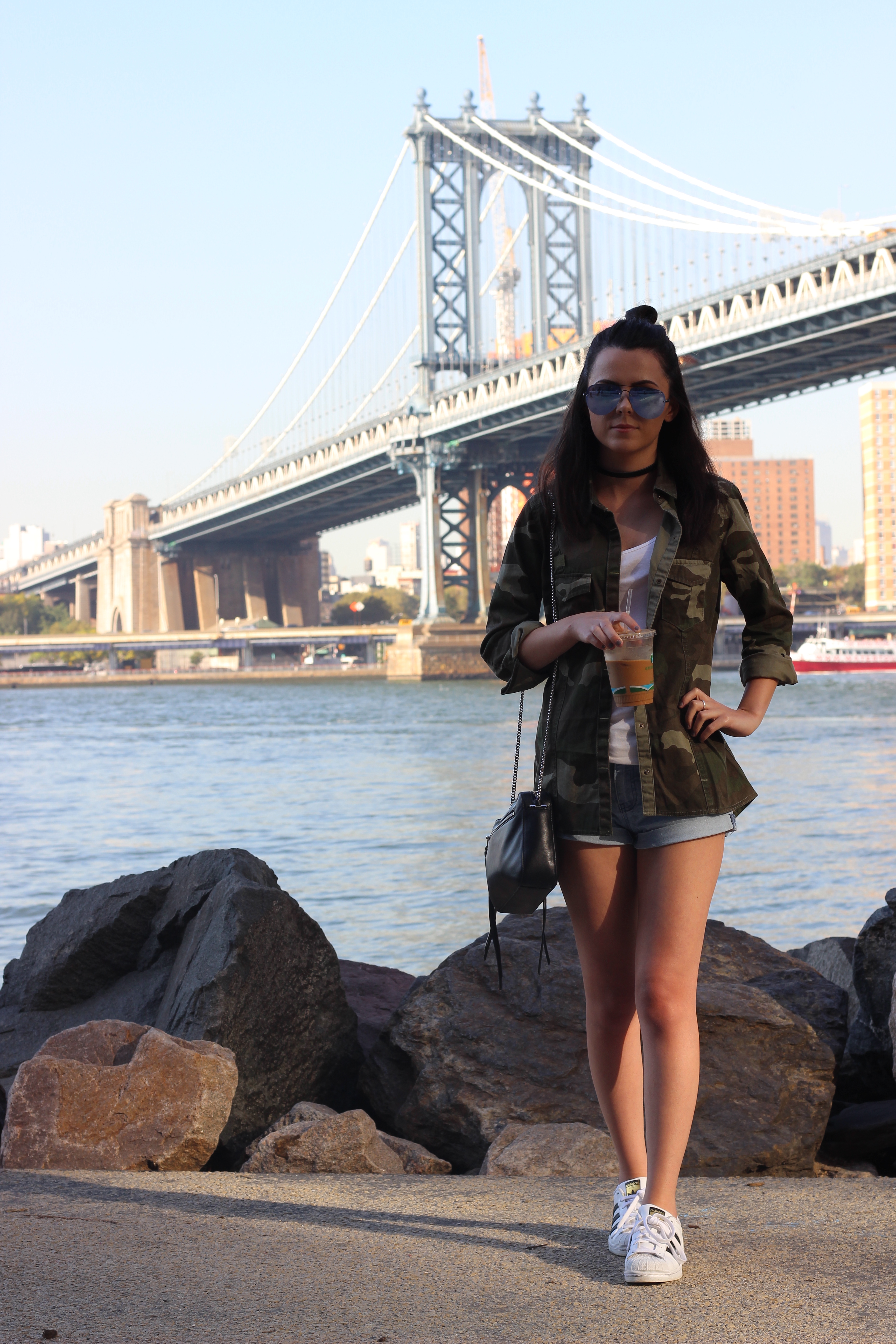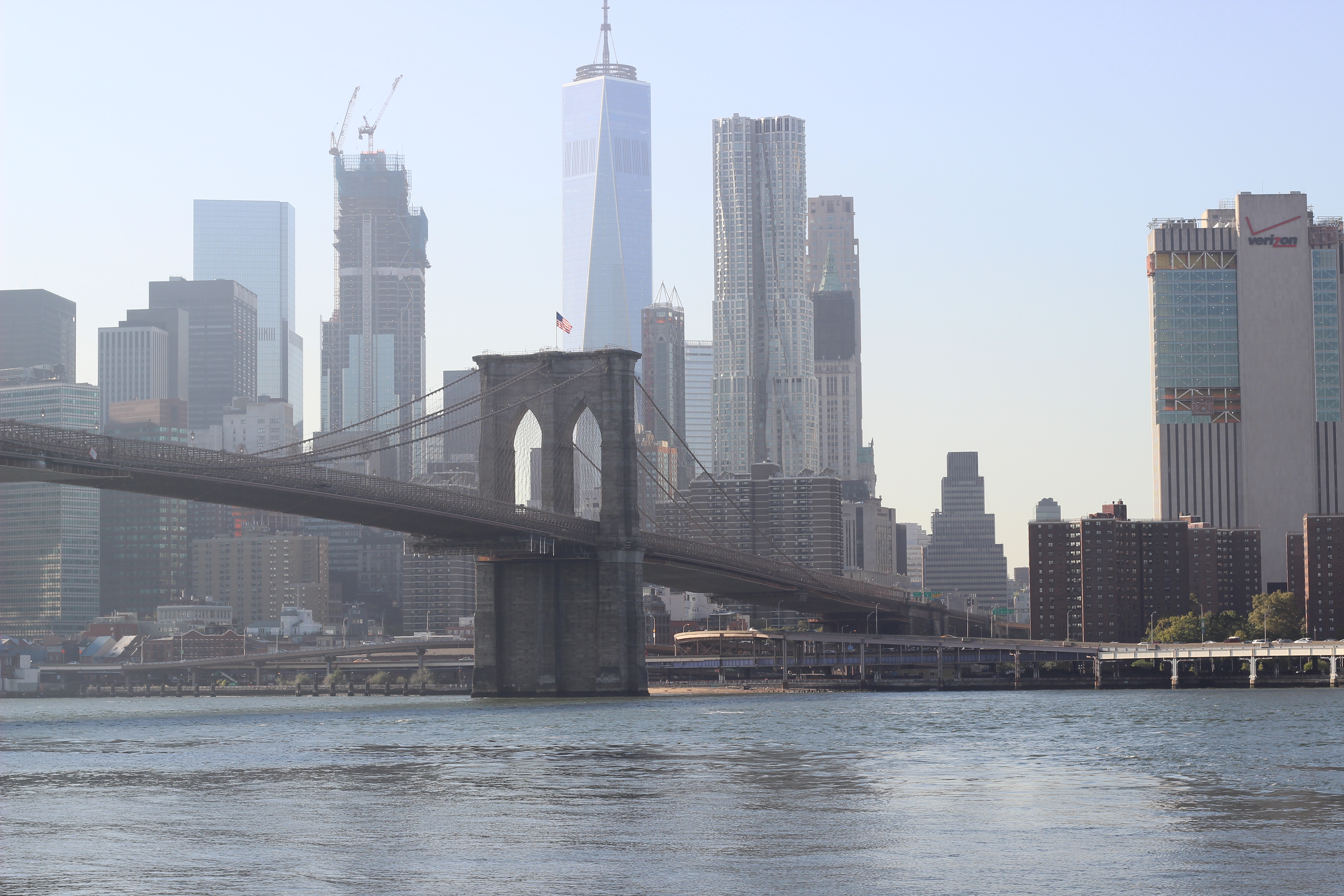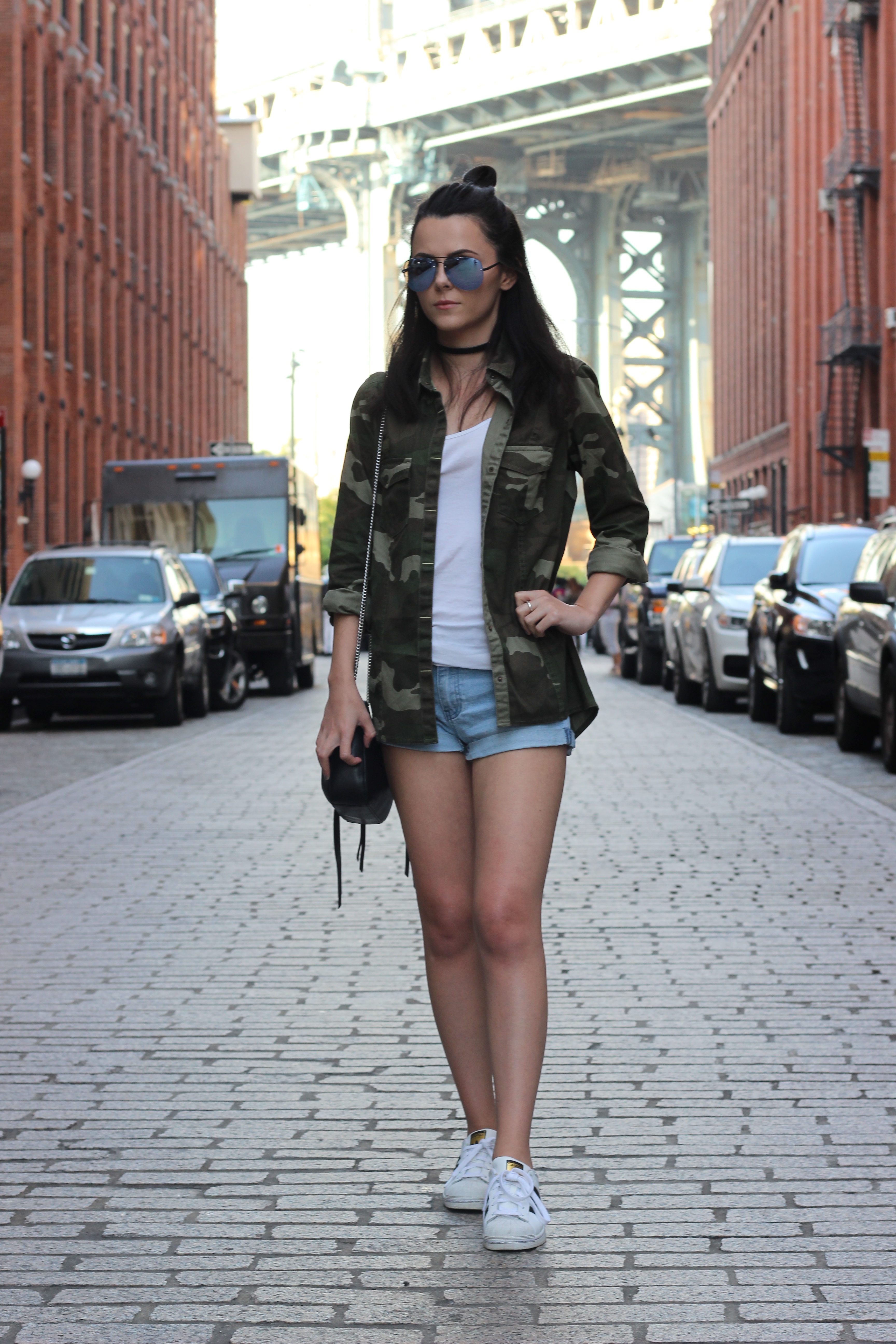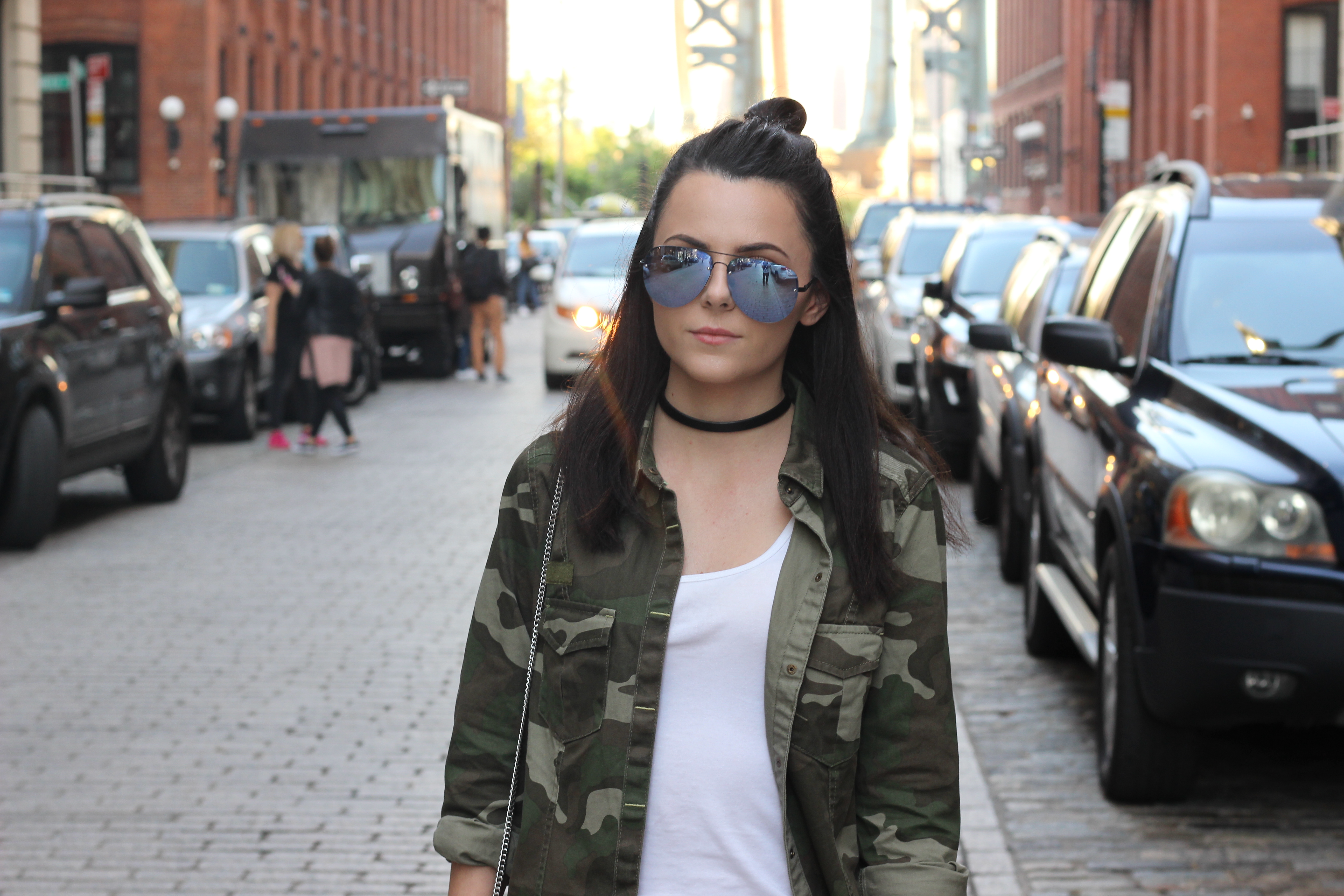 Jacket: Nordstrom Rack / Shoes: Adidas / Necklace: Nordstrom / Bag: All Saints / Sunglasses: Quay
This particular day was surprisingly warm, even though its the fall time here, so I didn't know if it was going to stay warm or get colder as the day went on. I figured this camo jacket would be the perfect piece to wear since I can easily take it off! I was traveling to NYC for an event and have been planning on visiting Dumbo in Brooklyn so I knew I finally had to go check it out!
If you are ever in the Brooklyn area I recommend checking out this spot, the views are stunning and their are a lot of cute shops around. They also have a ferris wheel if you are going with children.
Thank you so much for taking the time to read this post!