Black Jeans + Olive Sweater : OOTD
December 10, 2018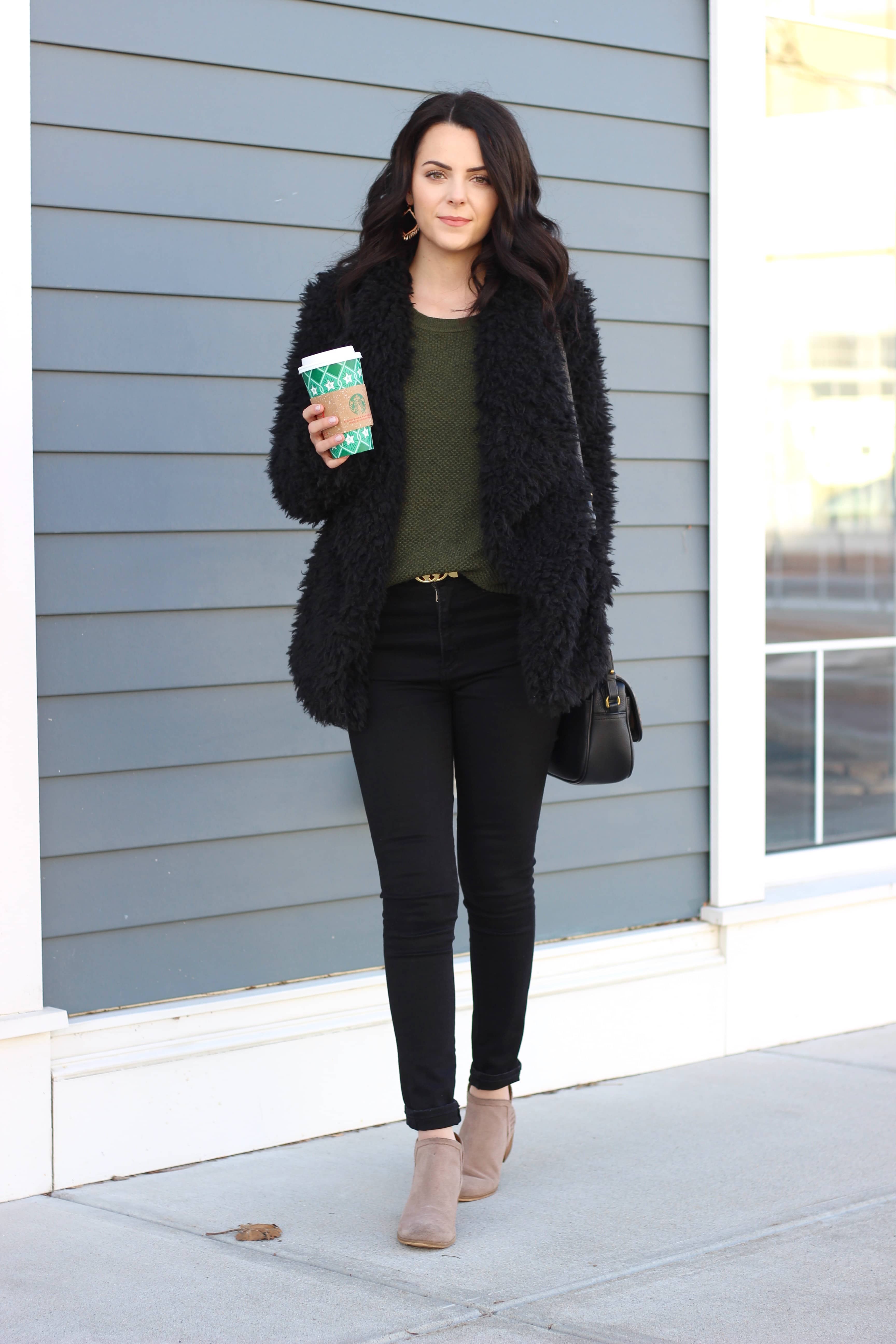 Wow, it feels like it's been a minute since I've done an outfit look on my blog! I used to only do outfit looks here but I got so caught up on creating a larger range of content for you guys. Since I've missed doing them so much, I thought I'd throw it back and share this outfit.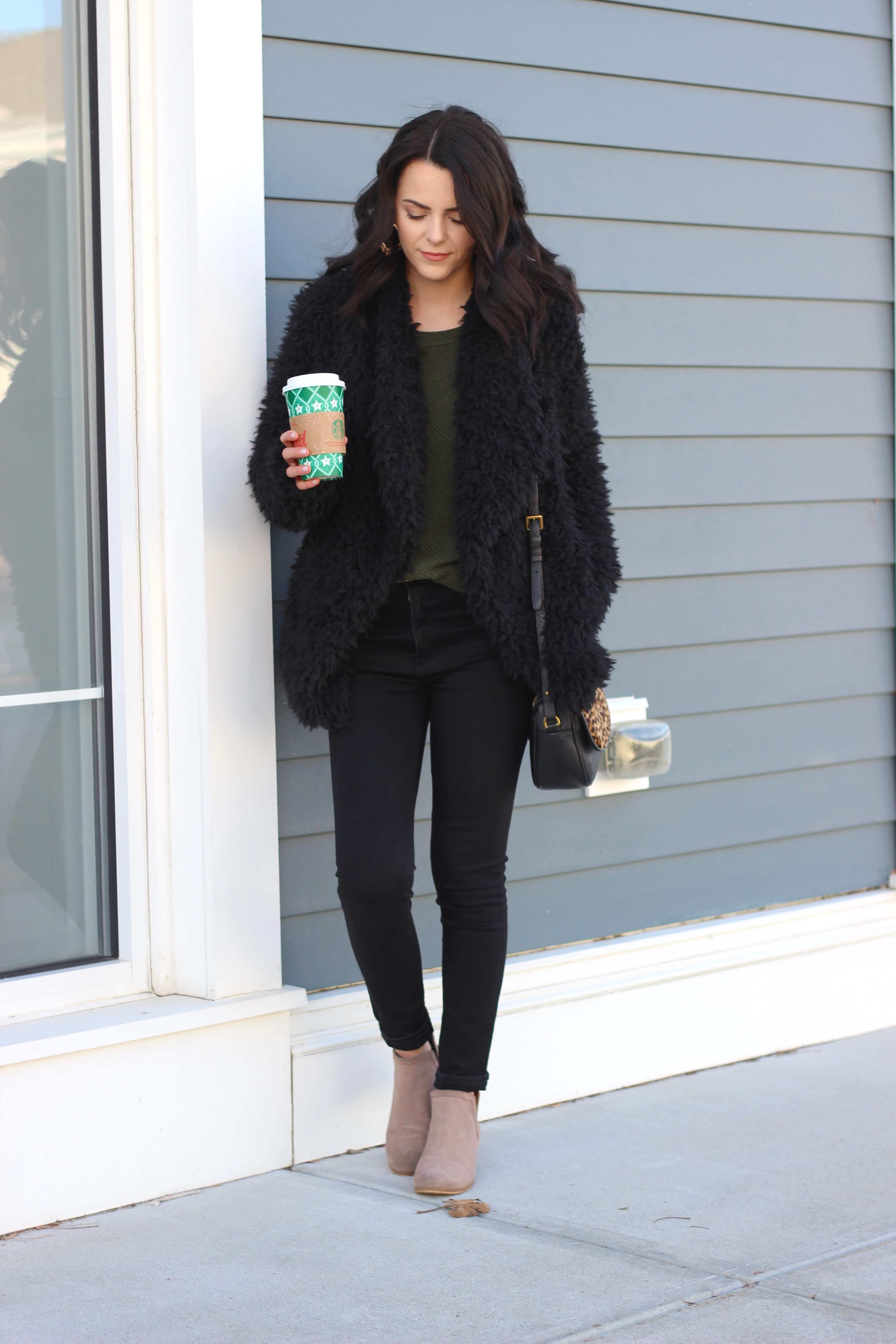 I love sharing outfits like this with you guys because these are the type of posts I personally find helpful when I'm looking at someone else's blog. They always spark some inspiration and help me think of other ways to pair things that I might not have thought of!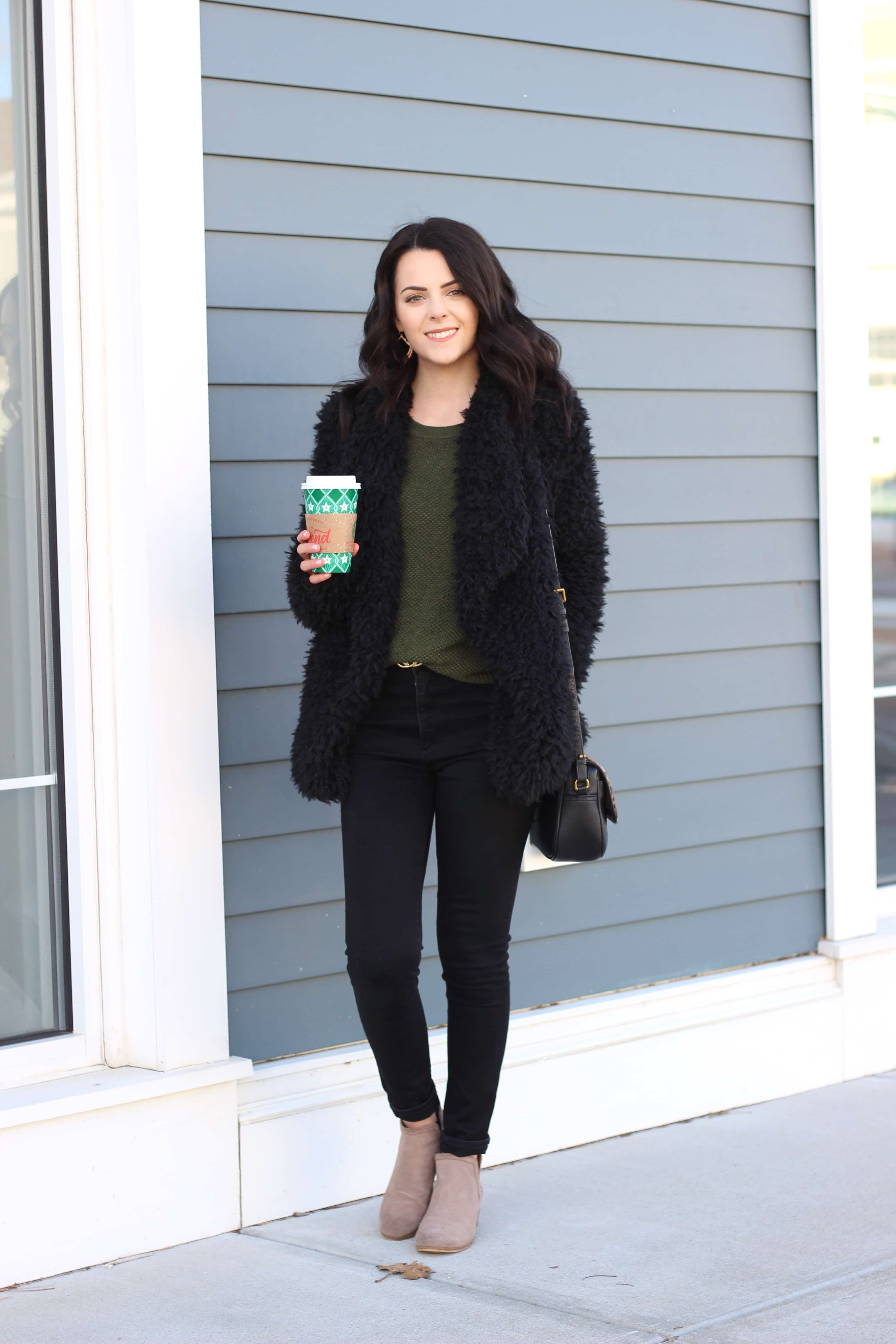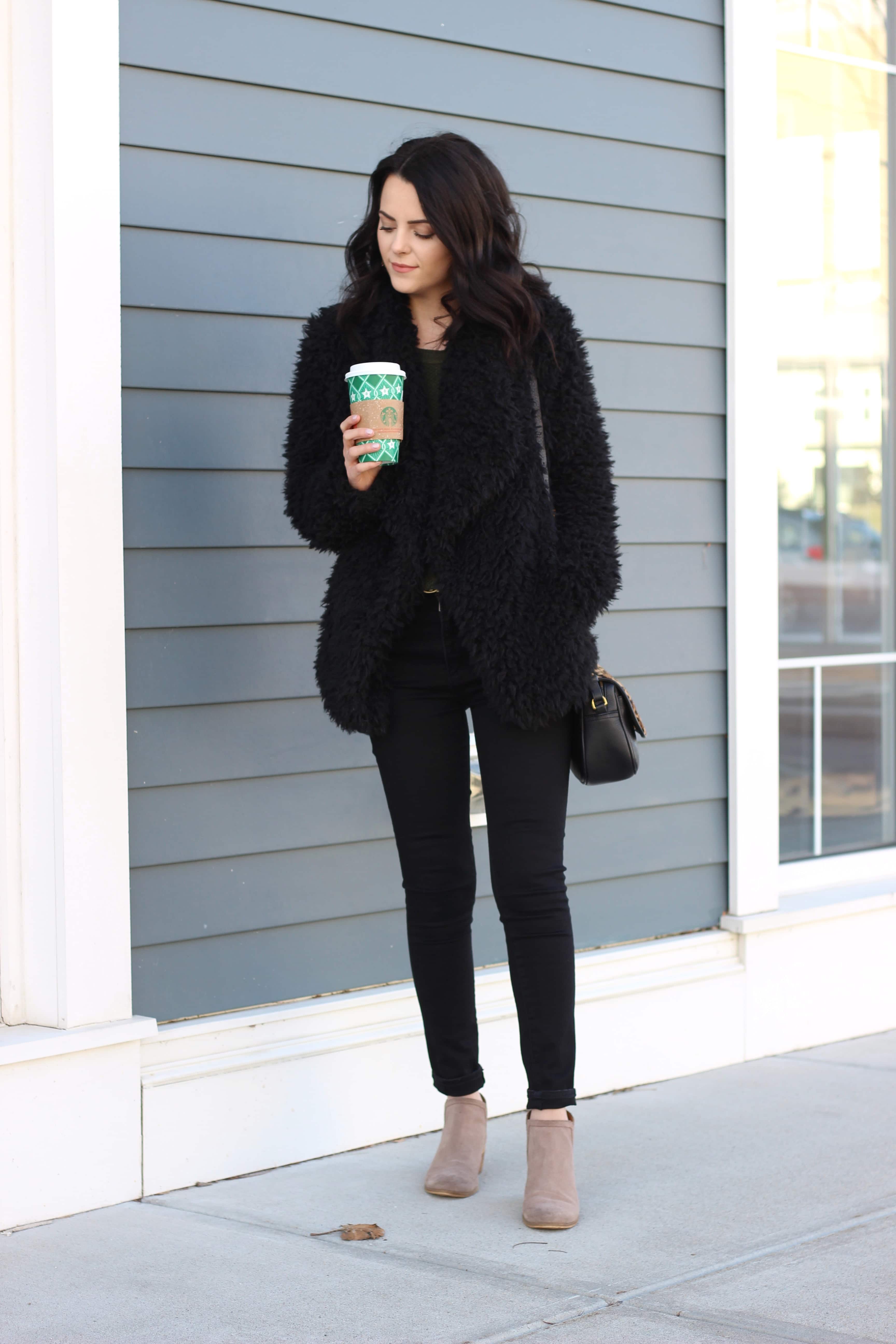 Black jeans have always been my favorite pants to wear but lately, they have been put on the backburner. But not anymore! They are such an easy way to dress up an outfit. I paired them with this olive sweater and black teddy bear coat. The black jeans are also on sale for $39!!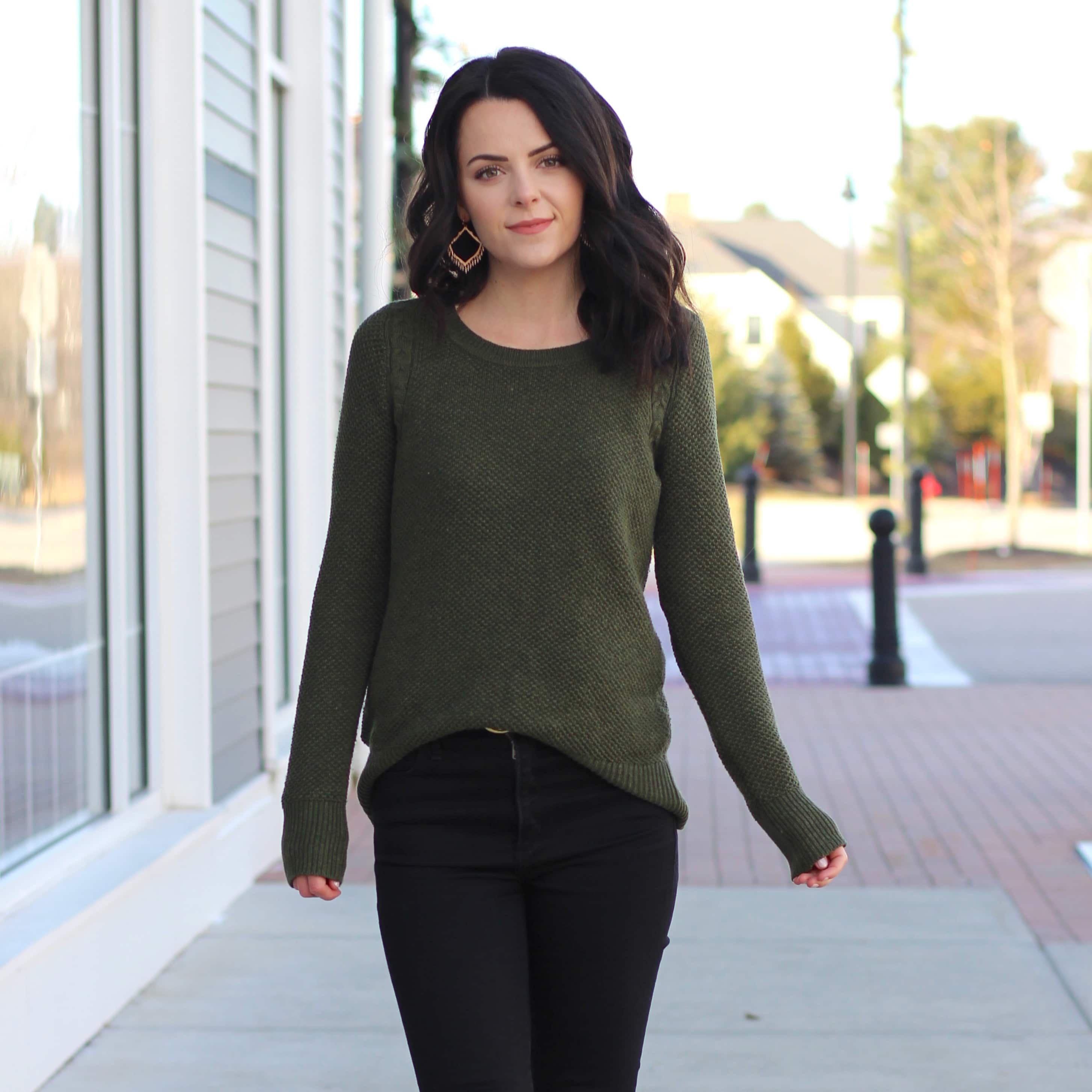 The sweater I am wearing is on sale for $29.70 at the Loft! If you guys don't shop there, you should definitely check it out! They have so many great sales, offer petite and plus size options and they have so many good quality basics. One of the reasons I love this sweater is because of the beautiful cable knit trim detail! I haven't seen this done anywhere else. Also, if olive isn't your color, this sweater comes in 6 other colors!
Let me know if you guys like seeing outfit posts like this! And don't forget to follow me on Instagram where I share more outfit looks!!