Holiday Outfit Ideas from Target
December 17, 2018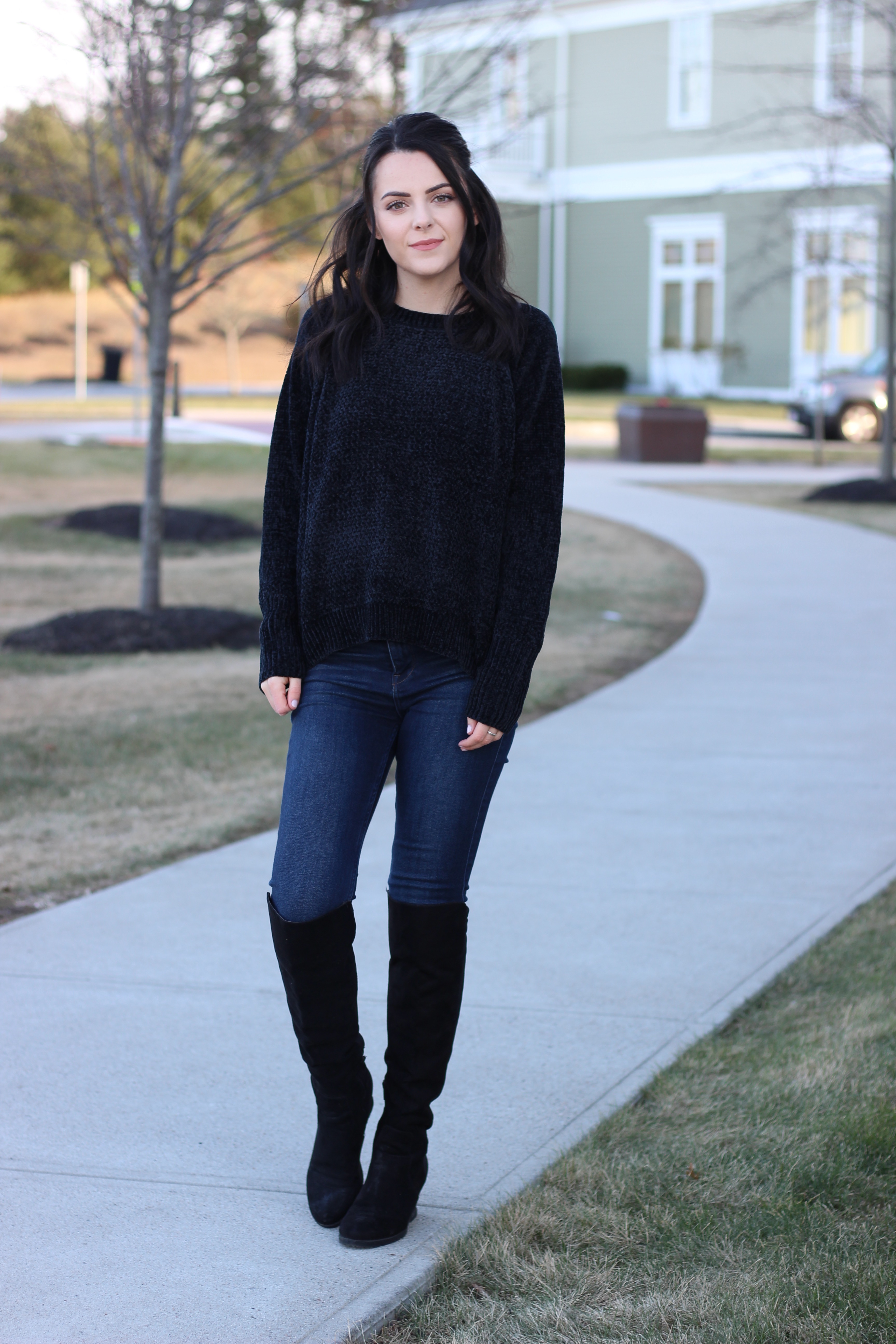 Wondering what to wear on Christmas or any other holidays you have coming up? If so this is the perfect post for you! I am sharing some holiday outfit ideas from Target!

I think most of us have a Target pretty close to us and probably are already there shopping for other things. So I figured, why not get your Christmas outfit there! It's a one stop sop! They have so many cute dresses, sweaters, and shoes. It's the perfect place to get an outfit!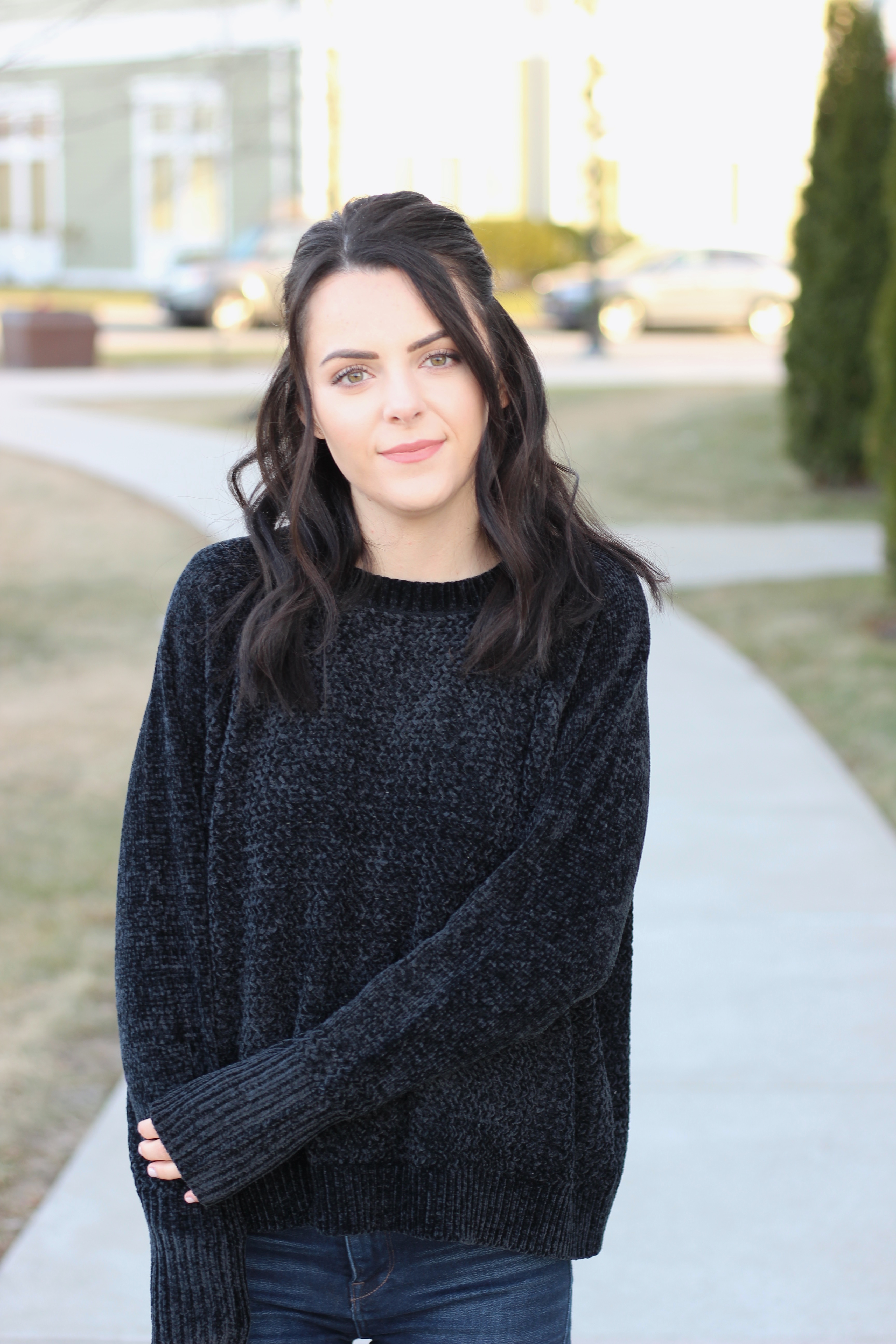 The sweater I am wearing is actually from Target. I can't even explain to you how soft this sweater is. It's a chenille fabric and for some reason that just screams Christmas to me! Also, the sweater is on sale for $13, how amazing is that! This outfit is what sparked this blog post and is the type of outfit I would wear to Christmas. Something super cozy and casual.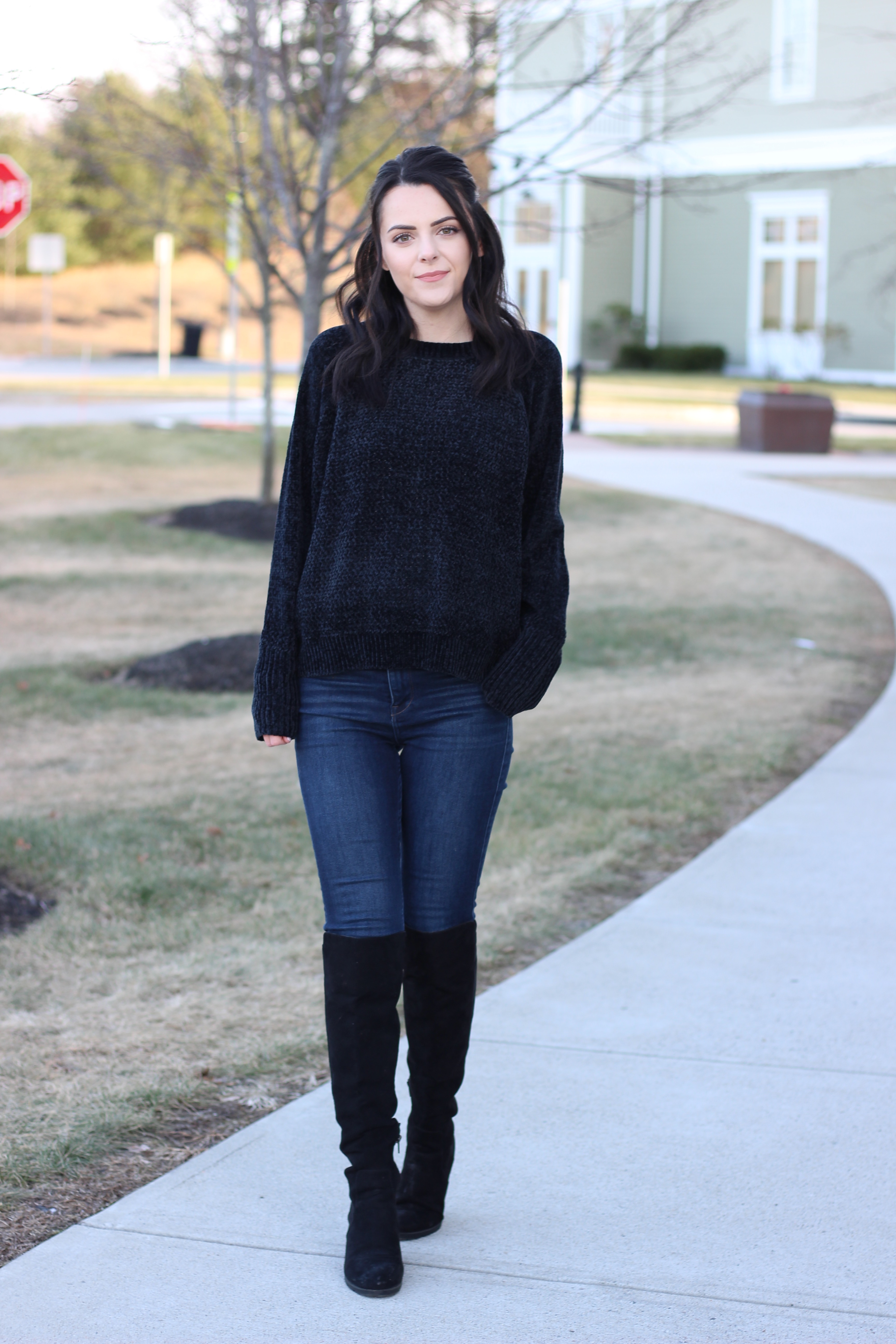 First, you need to decide what kind of outfit you are going to wear. Casual or dressy? From there we can move onto the options.
For the dressier girl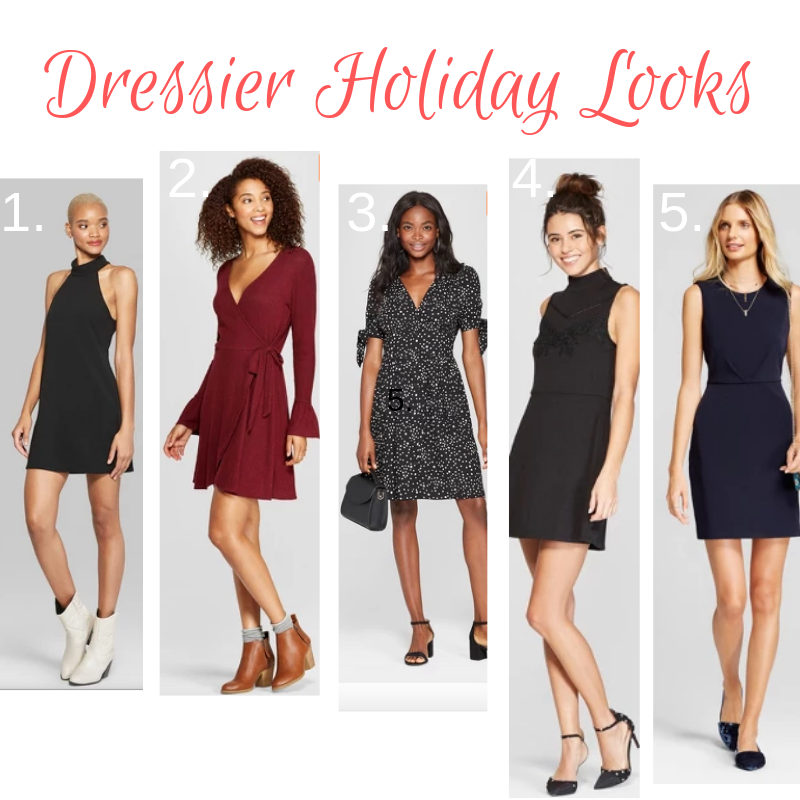 *The numbers above are links to the corresponding picture.
I found so many great wrap dress at Target. They are such a great in-between thing to wear in my opinion. Comfortable but still a little more dressed up, but also not too dressed up.
For the casual girl

Shoes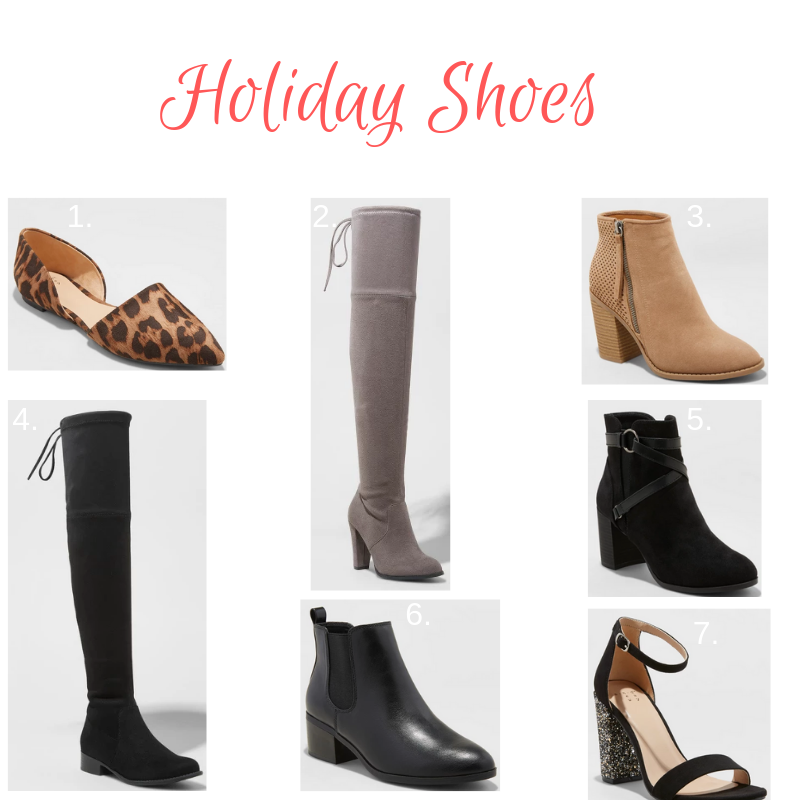 1.  / 2. / 3. / 4. / 5. / 6. / 7.
I think the shoes are my favorite part! Look at all these cute shoes Target has at the moment! If you guys have never checked out the shoe section, I highly recommend it! They have so many trendy shoes right now.
I hope you guys liked this post. I've never done a one brand outfit post before so hopefully, you guys found this helpful!