Casual Spring Outfit
June 4, 2018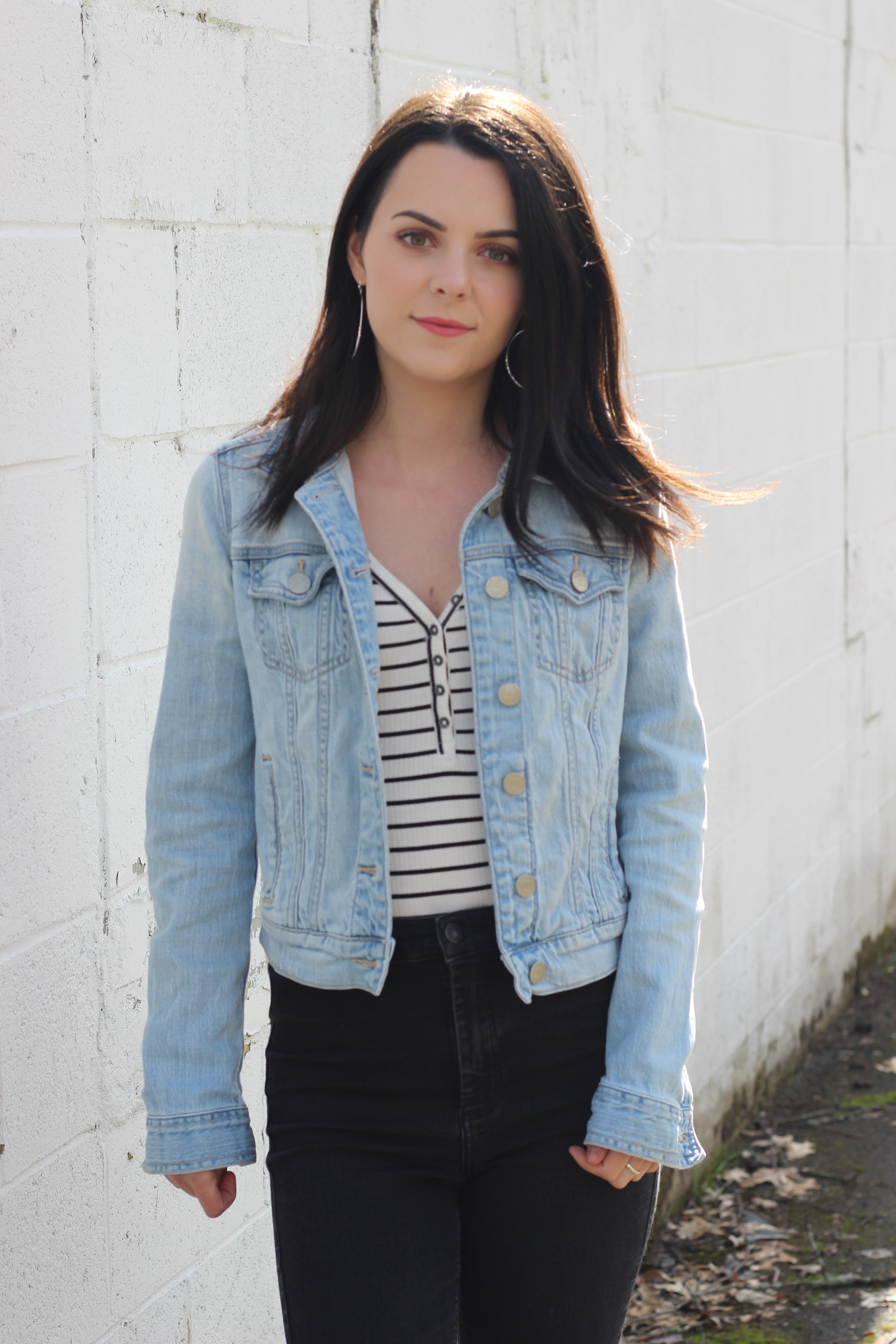 Hello everyone, hope you had a great weekend! I had such a nice weekend enjoying the weather and hanging out with friends! Today on Dose of Glam, I am sharing this casual spring outfit! This is honestly my favorite type of outfit to wear since I am a jeans and t-shirt type of girl.

As you've probably noticed, I am very minimal with my outfits, I try to stick to a neutral palette and if I do wear color, I try to tone everything else down. This is just what I personally like and find it timeless.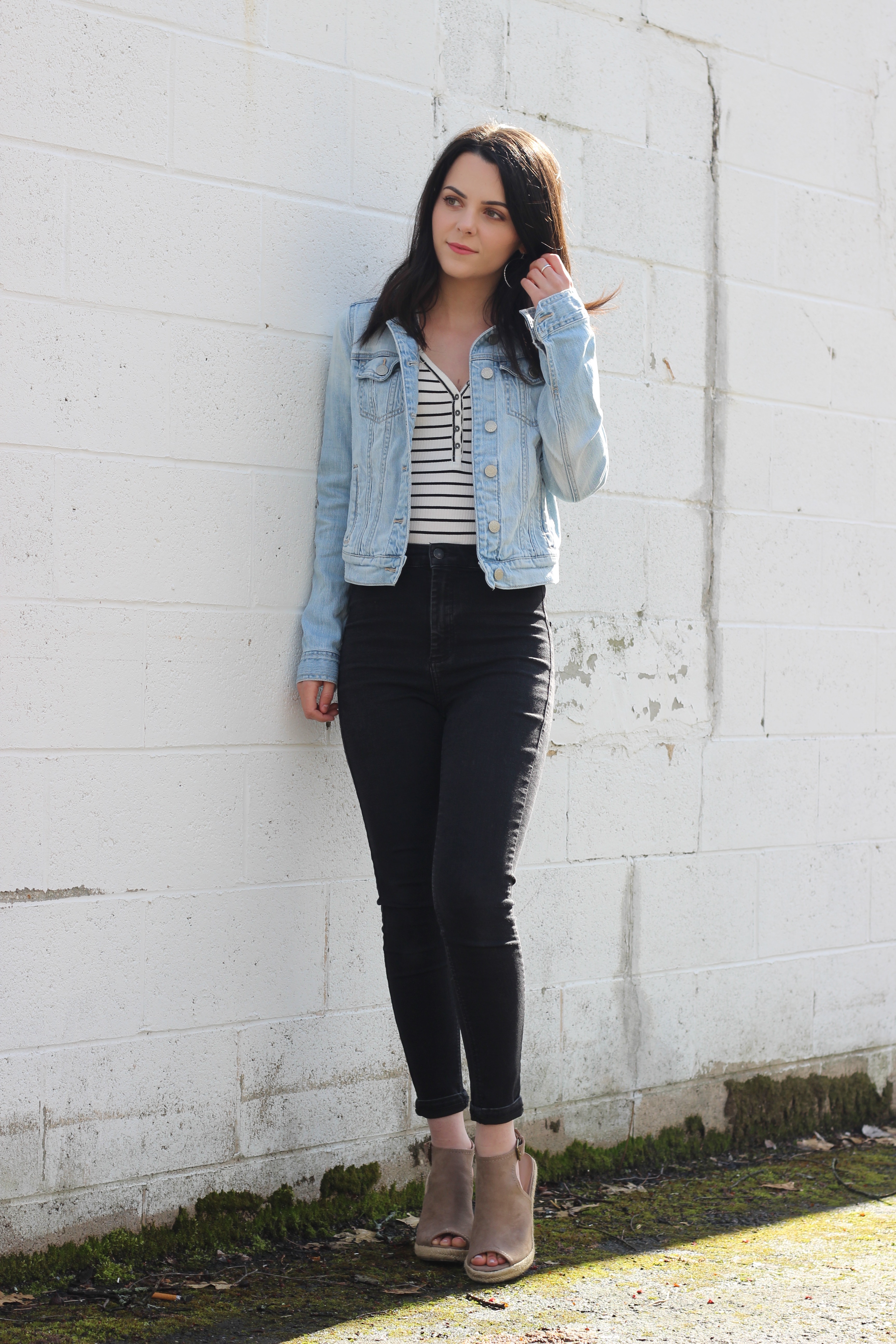 For this outfit, I went with my favorite bodysuit at the moment, paired with high waisted black jeans, a denim jacket, and wedges to elevate the look! You could also wear sandals or white shoes to make this look even more casual!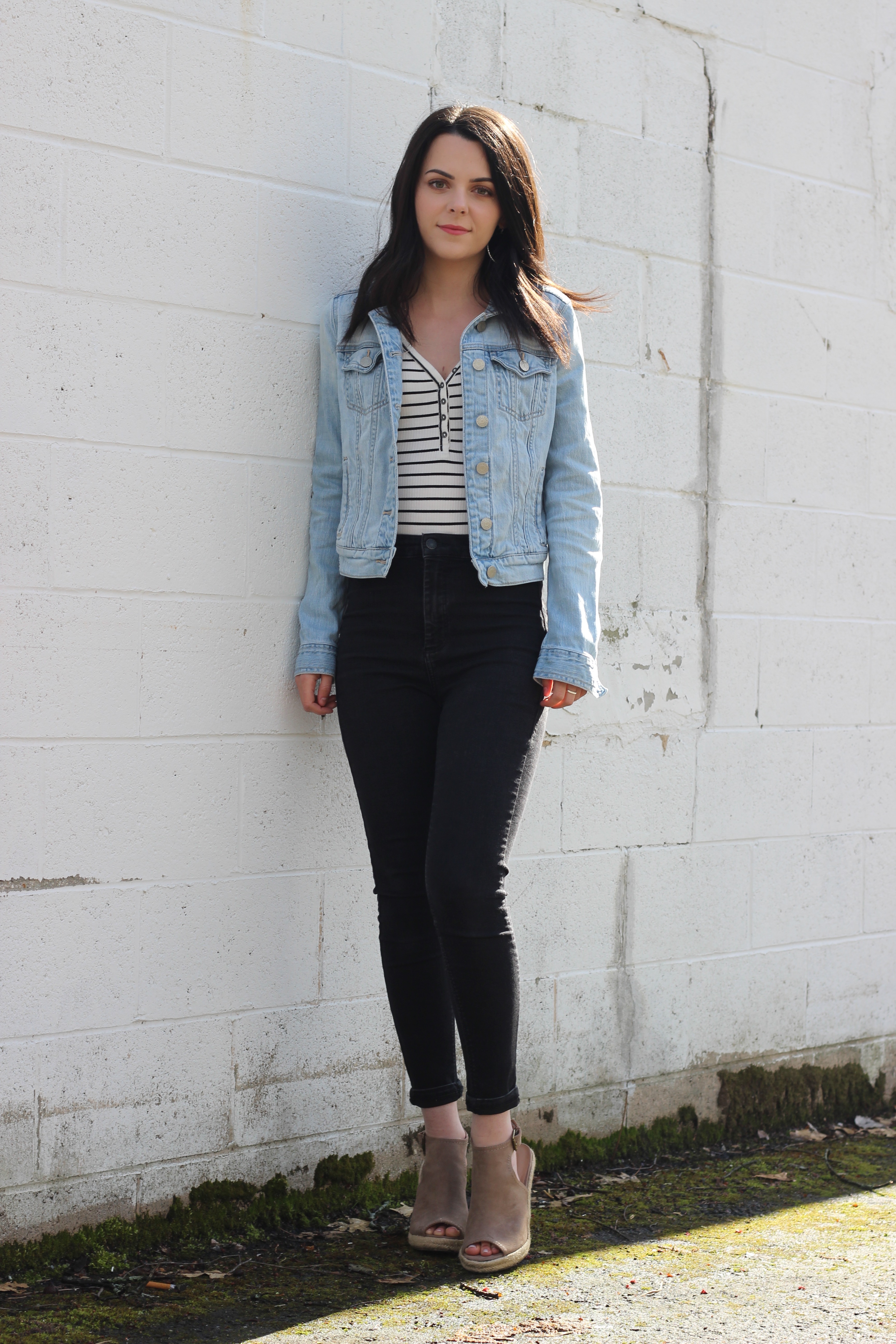 If you guys have a longer torso and have a hard time finding high-waisted jeans that actually go up to your belly button, definitely check out the "Joni" jeans at Topshop. Topshop carries both tall and petite sizes! Also, Kan cans are a really good option but petite girls might need to get them hemmed.

*The black Joni jeans do fade quickly
That's all for today! Leave me a comment sharing your favorite high waisted jean brand!