3 Going Out Outfits
August 5, 2019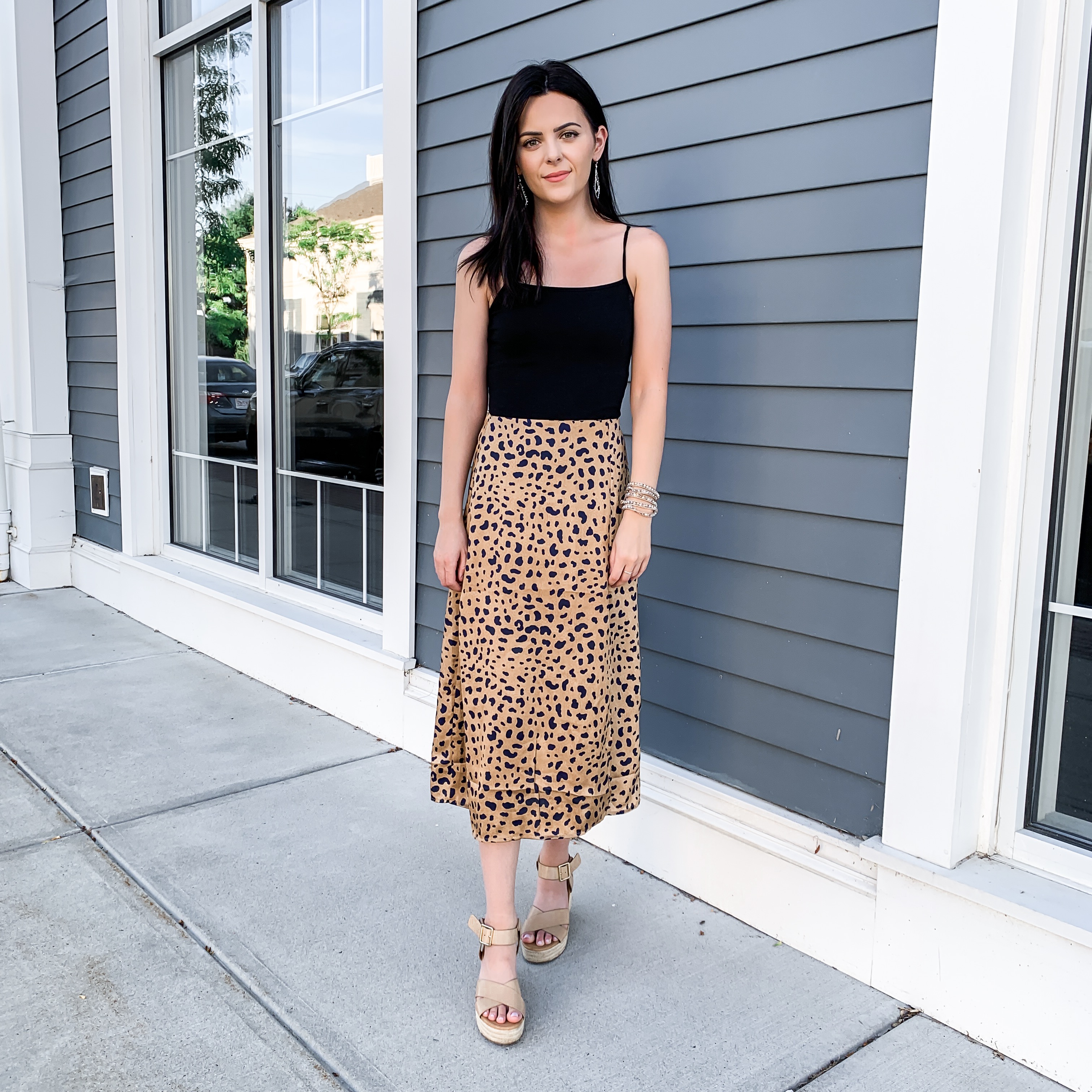 Ever get stuck in a rut and have no clue what to wear on a night out? Or maybe you're pressed on time and need to think of an outfit quick and don't know where to start. If this sounds like you, I put together 3 going out outfits that are sure to amazing!

The 3 outfits I am going to be sharing with you can be worn anywhere whether you're going to a restaurant for drinks or a club!
These are outfits that are timeless and can easily be mixed and matched!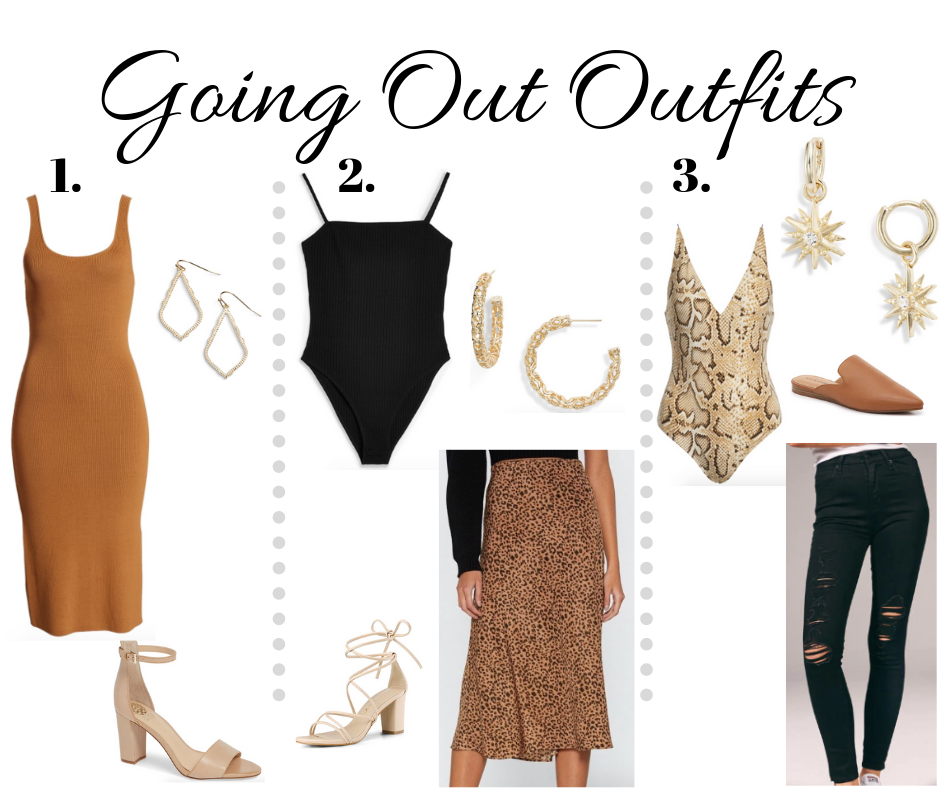 Look 1
A simple dress like this is a great piece to have in your closet. You can style it so many different ways and it's guaranteed to be timeless. If it's colder where you live, you could wear this outfit with a leather jacket and a pair of boots!

Look 2
This has been my go-to outfit this whole summer! It's stylish and comfortable! If you are headed somewhere casual and wanted to dress this look down, you can easily pair it with a nice pair of sandals and a denim jacket. Also, can you believe these strappy heels are an Amazon find?!

Look 3
You can never go wrong with a bodysuit and black jeans! This is an outfit you are guaranteed to feel comfortable and confident in. The snakeskin bodysuit adds such a fun level of interest to your outfit! If the print is too bold for you, you could always wear the black bodysuit from look 2 and add a leopard print belt to break up the all-black, while still having a fun pattern to tie into the look!

Were you able to find an outfit that you like? Which one of these looks are you most likely to wear?
Thank you for reading!