Current Haircare Routine!
February 4, 2015
I thought I'd start off the 1st week of February with my current haircare routine!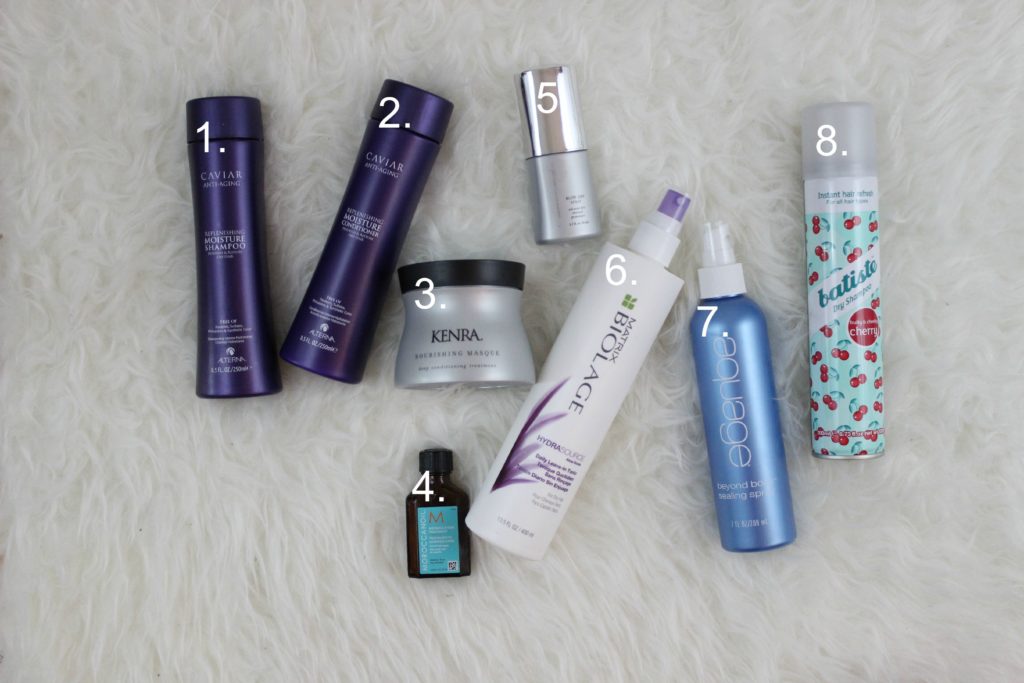 First things first, I should probably tell you I've struggled my whole life to keep my hair hydrated and smooth. I have naturally dry, coarse hair. But I must say, this is the first time my hair has been in this good of condition.
Now onto the products!
1. Alterna Caviar Anti-Aging Replenishing Moisture Shampoo
2. Alterna Caviar Anti-Aging Replenishing Moisture Conditioner
3. Kenra Nourishing Masque
4. Moroccan Oil
5. Kenra Platinum Blow Dry Spray
6. Biolage HydraSource Daily Leave-In Tonic
7.  Aquage Beyond Body Thermal Styler
8. Batiste Dry Shampoo
Styling Products I use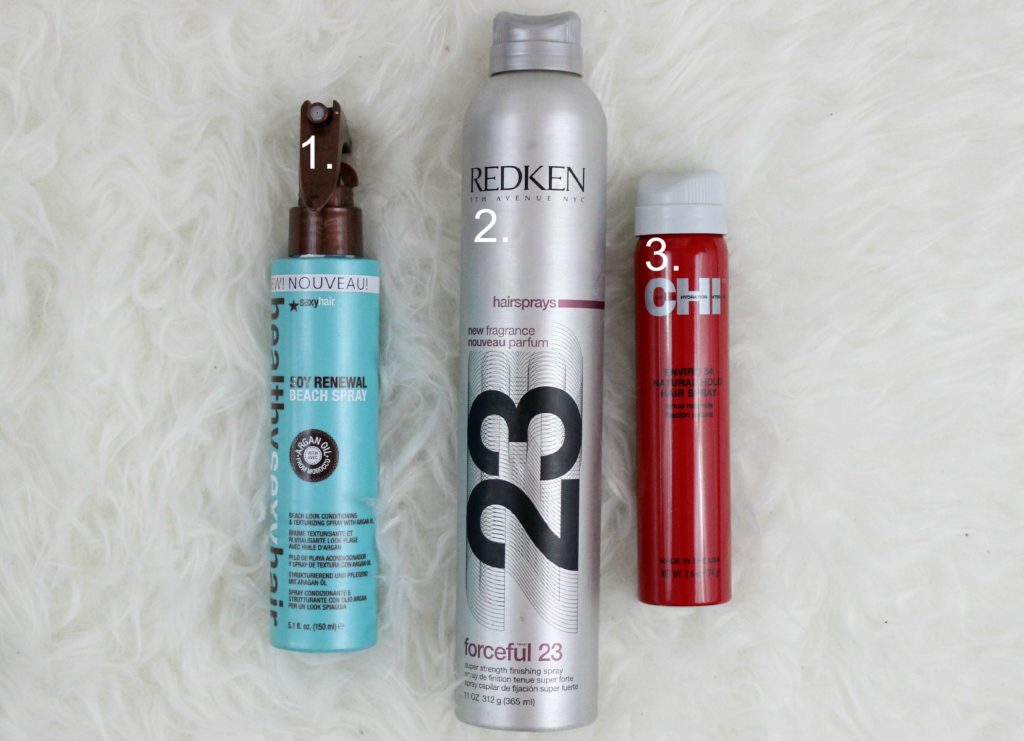 1. Sexy Hair Healthy Sexy Hair Soy Renewal Beach Spray – I use this after I curled my hair and want a more textured, beachy look.
2. Redken Hairspray Forceful 23 – My go to hairspray when I want a more heavy hold.
3. Chi Enviro 54 Natural Hold Hair Spray – When I first used it I actually though it was the Chi Heat protectant spray so I sprayed it all throughout my hair and then curled it.  I realized later it said hairspray not heat protectant spray BUT this stuff feels nothing like hairspray, if anything your hair actually feels softer! Deff a light hold hairspray but still good!

Have you tried any of these products?