July Round-up
July 29, 2019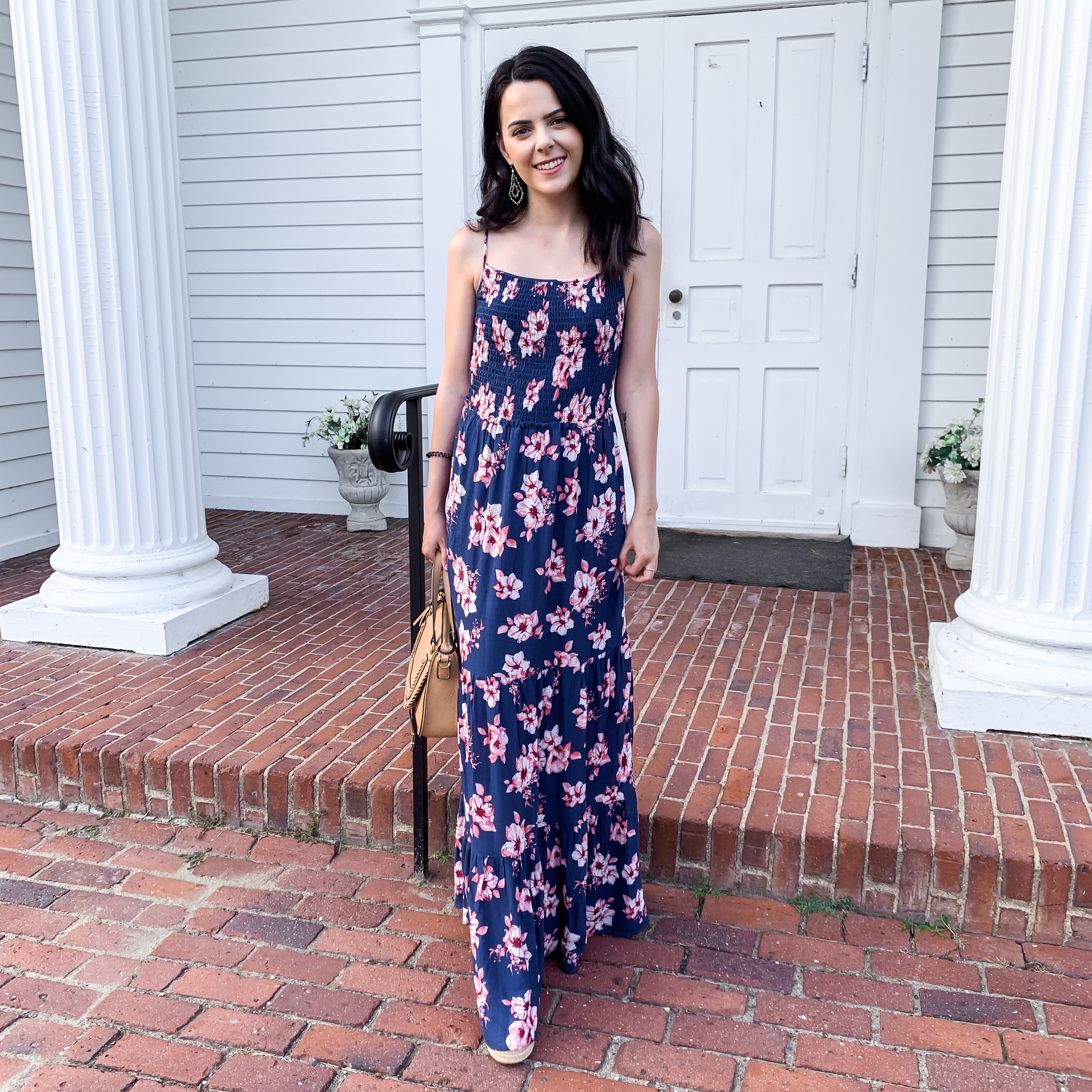 It's July round-up time! All the items I am going to be sharing with you are my favorite and most worn clothes during the month of July. A lot of these will probably be very familiar to you if you follow me on Instagram(@amanda_mcgary) but I also added a couple of items that I haven't shared yet!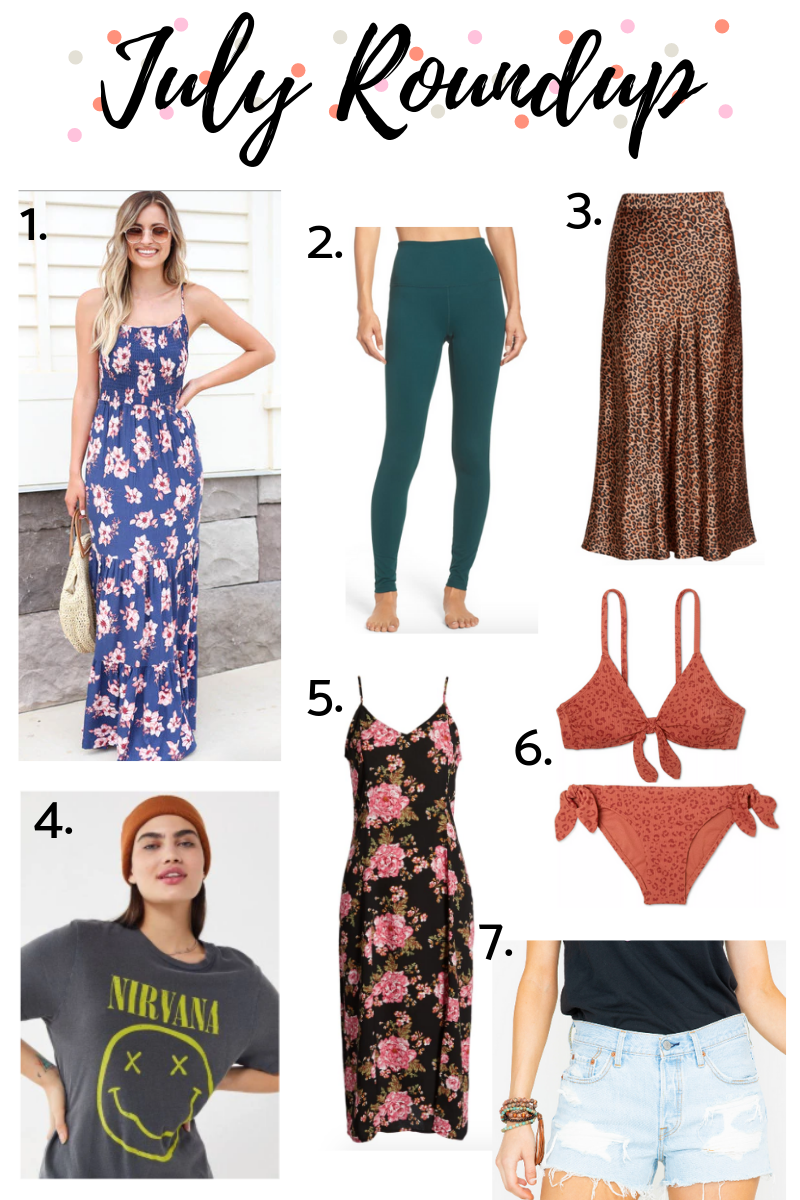 1 / 2 / 3 / 4 / 5 / 6 / 7
1. Dress Up Floral Maxi Dress, 1st of all, how pretty is this dress?! This is the perfect Maxi dress to have on hand. You could seriously wear it to so many different places!
2. Zella Live-In Leggings, if you've been following me for a while, you are probably familiar with the Zella leggings. These leggings have held up for many washes and they haven't gotten as much pilling as my Lululemon ones! I have them in black and green! Plus, they are currently on sale for $39.
3. Leopard Midi Skirt, I am LOVING skirts like this. You can dress them more casually with a graphic tee or with a bodysuit and heels for a night out. This style of skirt is definitely going to be a huge trend in the fall!
4. Graphic Tees, I haven't shared this Nirvana one with you guys yet but just know I wear this multiple times a week. It's comfortable and something a little different from a basic tee that we all tend to wear. If you are looking for a more affordable one, I also have this Johnny Cash one (check out my IG to see how I style it).
5. Midi Dress, this is a part of the Nordstrom Anniversary sale so it is technically for the fall but I've been wearing it this month. It's form-fitting without being too tight or revealing and can be styled casually or dressier.
6. Leopard Swimsuit, this is a new purchase but I had to share because I am obsessed!! The color of this swimsuit speaks to me and it's leopard print. Both the top and bottom are $18
7. Levi's 501 Shorts, such a classic pair of shorts and I love that it is a button-up fly! Since they are Levi's you can be sure they are amazing quality and will last you a lifetime.
There are a ton more item's I have loved for the month of July but these are my most worn! If you are interested in seeing how I styled these items, be sure to check out my Instagram (@amanda_mcgary)!
Thank you so much for reading!