Kopari Coconut Deodorant Review
May 7, 2018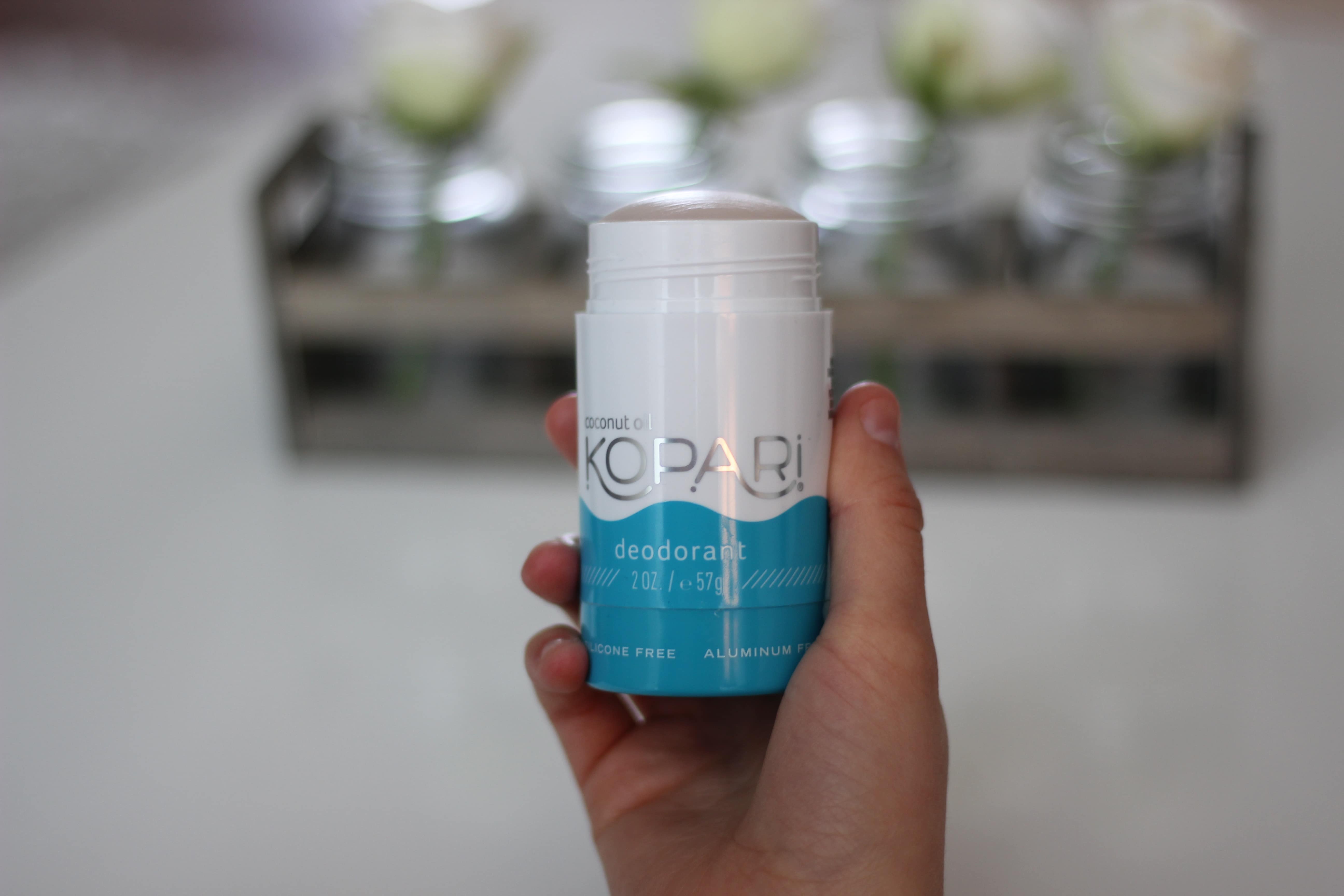 Hey guys! I wanted to share something a little different with you today and review the Kopari Coconut Deodorant! Over the last several years, I've been really trying to use as many natural products as I can and natural deodorant is one that I'm constantly testing because it's hard to find one that is effective. So if you are in search for a natural deodorant, this post is for you!

The Kopari Coconut Deodorant is $14 for 2.0 oz. It is aluminum, baking soda, paraben, silicone, and phthalate free. Also, it's plant-based, which is awesome! A lot of natural deodorants I've tried in the past have baking soda in them and for many that can cause you to get a rash, so I try to avoid it as much as possible.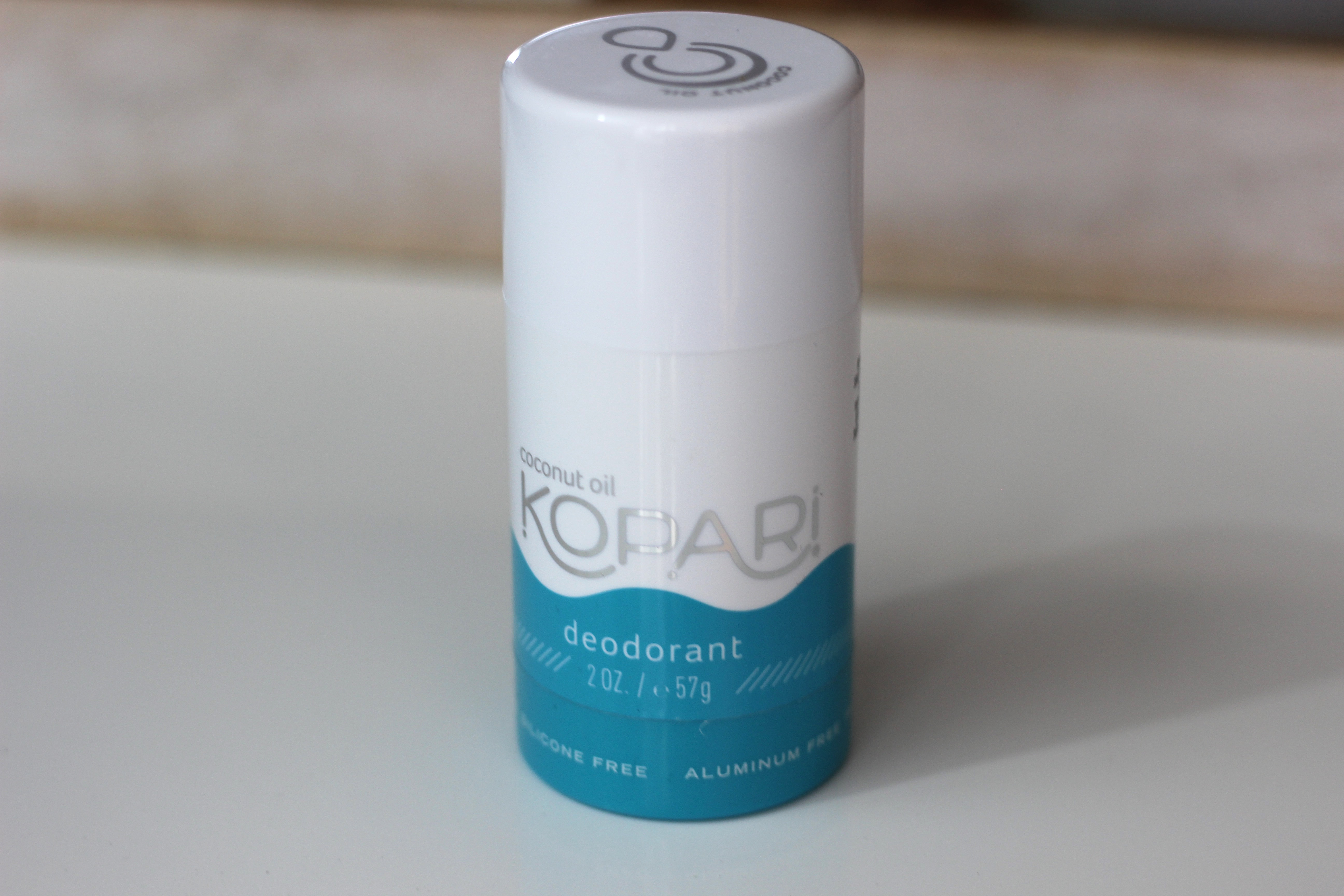 If you are curious which natural deodorants I've tried in the past, here they are!:
– Homemade one (not bad but messy)
– Toms (doesn't work and feels awful)
– LaVanilla (not bad but not amazing either)
– Schmidt's (too much baking soda and leaves residue)
– Jason dry spray (smells awful and has a lot of alcohol in it so it burns)
– Alvera (this was good but I heard it does have aluminum in it, unfortunately)
– Aliffia (didn't work and is very sticky)
I'm going, to be honest with you, I have pretty high standards because I honestly sweat a lot. So I tested the Kopari one, every day for a about a month.
So what did I think?!
This is one of the best ones I've tried!! It is made with coconut oil and coconut milk so it smells like a tropical vacation and feels very moisturizing. For me, it normally lasts all day but if I've been extra active then I might have to apply again later in the day. With other natural deodorants, I almost ALWAYS have to reapply and carry it in my purse. I have noticed that if you apply too much it can take a couple of minutes for it to sink into your skin but nothing sticky feeling (which I can't handle). I also read some reviews saying it foams up when people were working out but I haven't experienced that at all.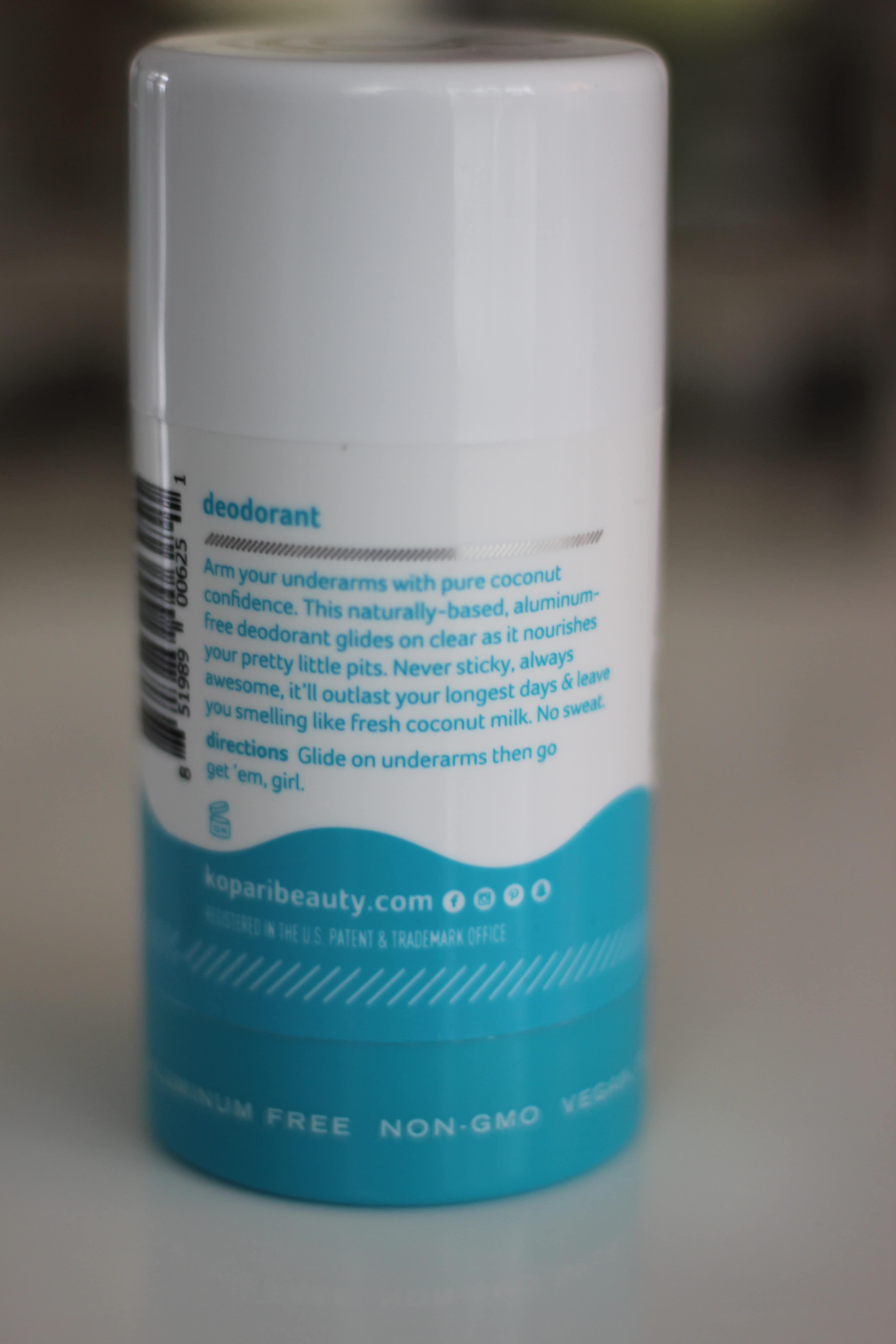 I bought mine online at Nordstrom because I figured if I didn't like it, I could easily drive to Nordstrom and return it rather than having to send it via mail!
Also! If you are interested in purchasing this, it is often sold out. I had to wait a month for it to come back in stock. So now is a great time to snag it!
Overall, I'm extremely impressed and plan on buying it again when I run out! If you guys end up trying this, let me know!