Spring Trend: Tie-Front Tops!
May 6, 2019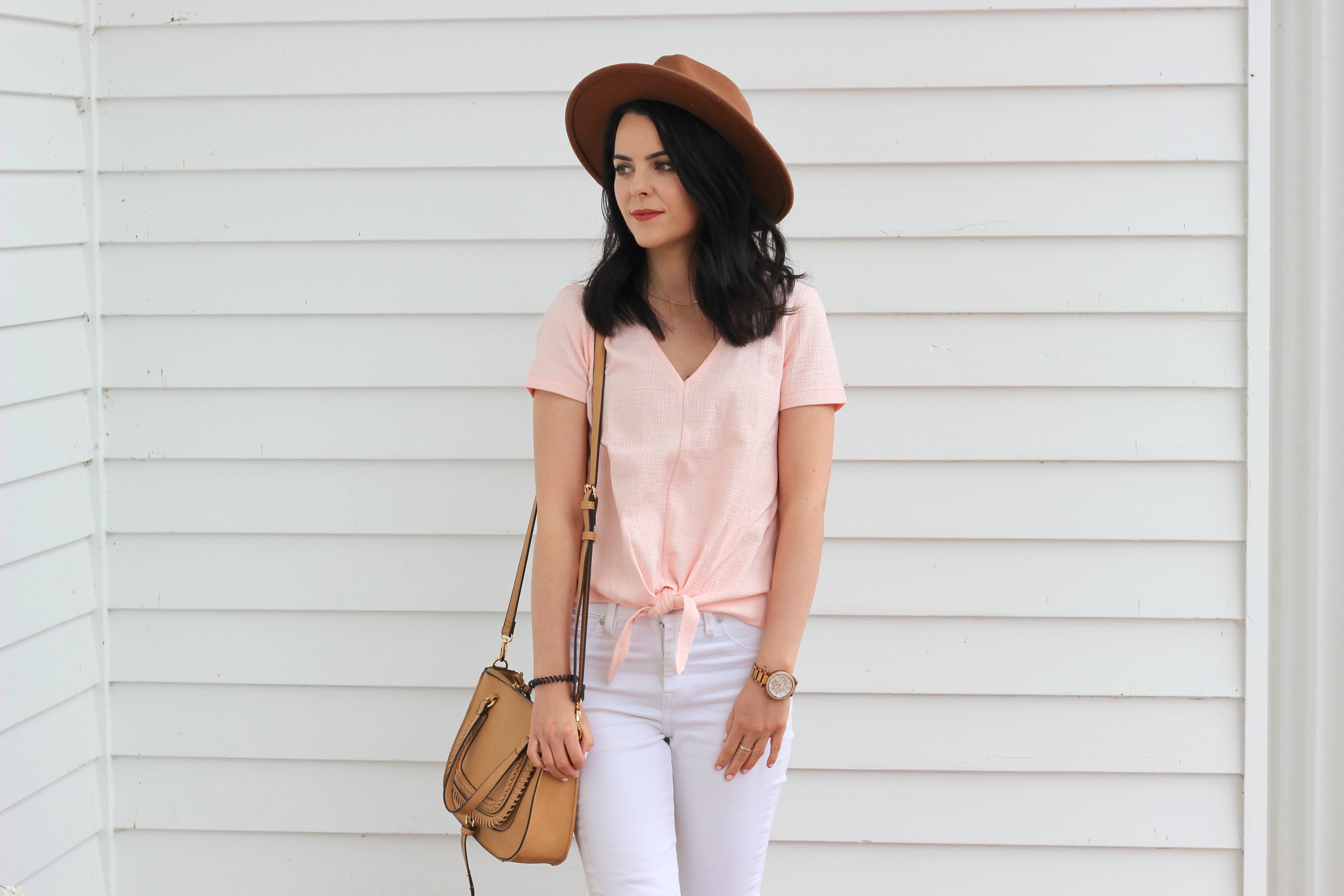 Today I am going to be sharing the perfect top for spring, Tie-Front tops! Continue reading if you are looking for some cute tie front tops to add into your wardrobe!

With the weather warming up, I have been loving tie-front tops to freshen up my look. I know tie-front tops aren't anything new but with Spring here they are a great piece to re-incorporate into my wardrobe, especially in soft, light colors.
They are such a simple detail but they add a level of interest to an outfit while still looking flattering. Plus, they will look really cute in the summer with a pair of denim cut-offs and sandals!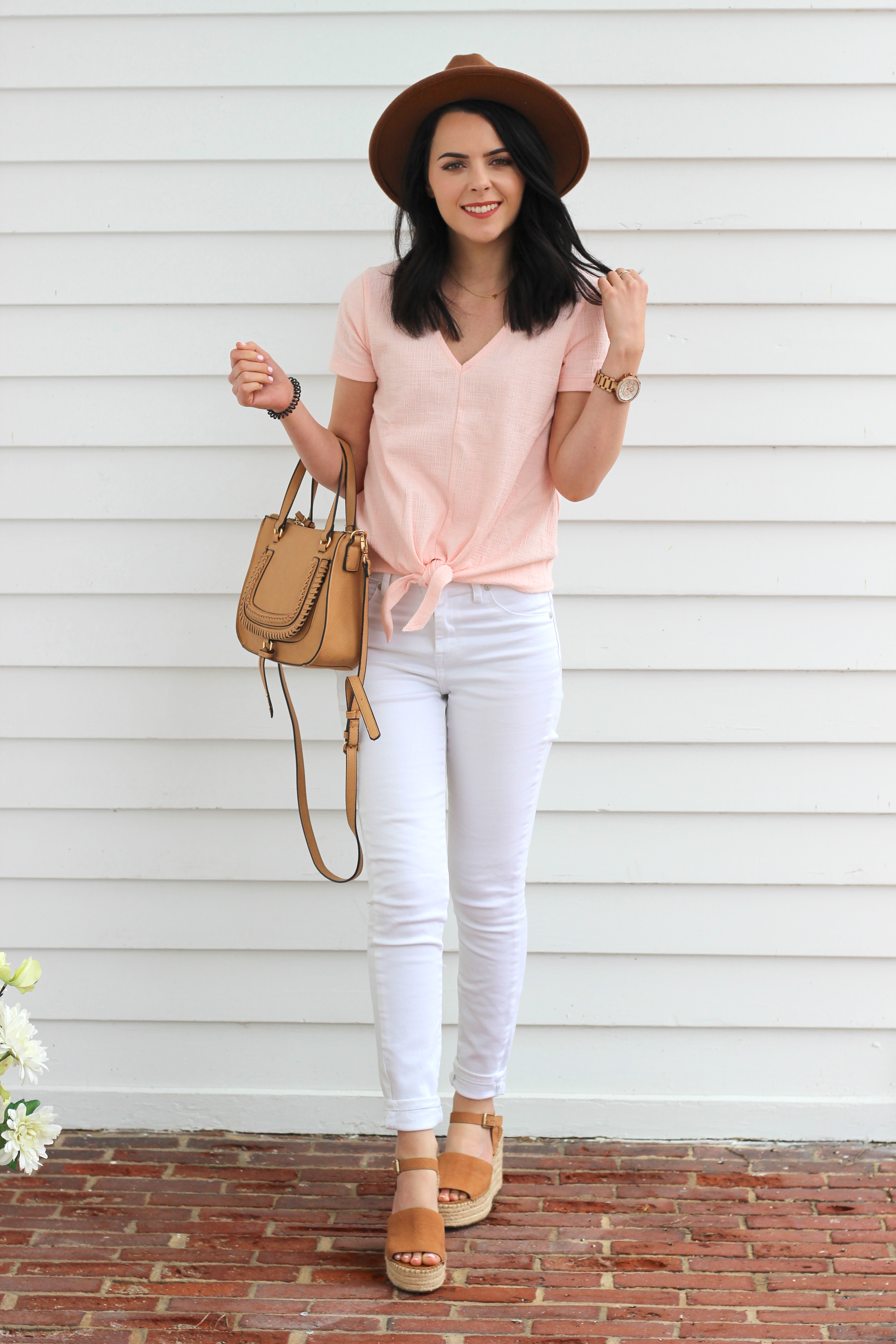 Click the links below to shop my outfit:
Top / Jeans (similar) / Wedges / Necklace
The top I am wearing is a from
J.Crew Factory
. It comes in 5 other colors. It's the type of top you could wear casually or dress it up for a night out!
Another way I like to get the same look of a tie top is by knotting a regular t-shirt. For this, all you need is a t-shirt or any top that is longer and/or oversized (you need the extra fabric to be able to make the knot). And the best part about this is, that means you will have 2 different ways to wear 1 shirt! You can also do this with button down shirts!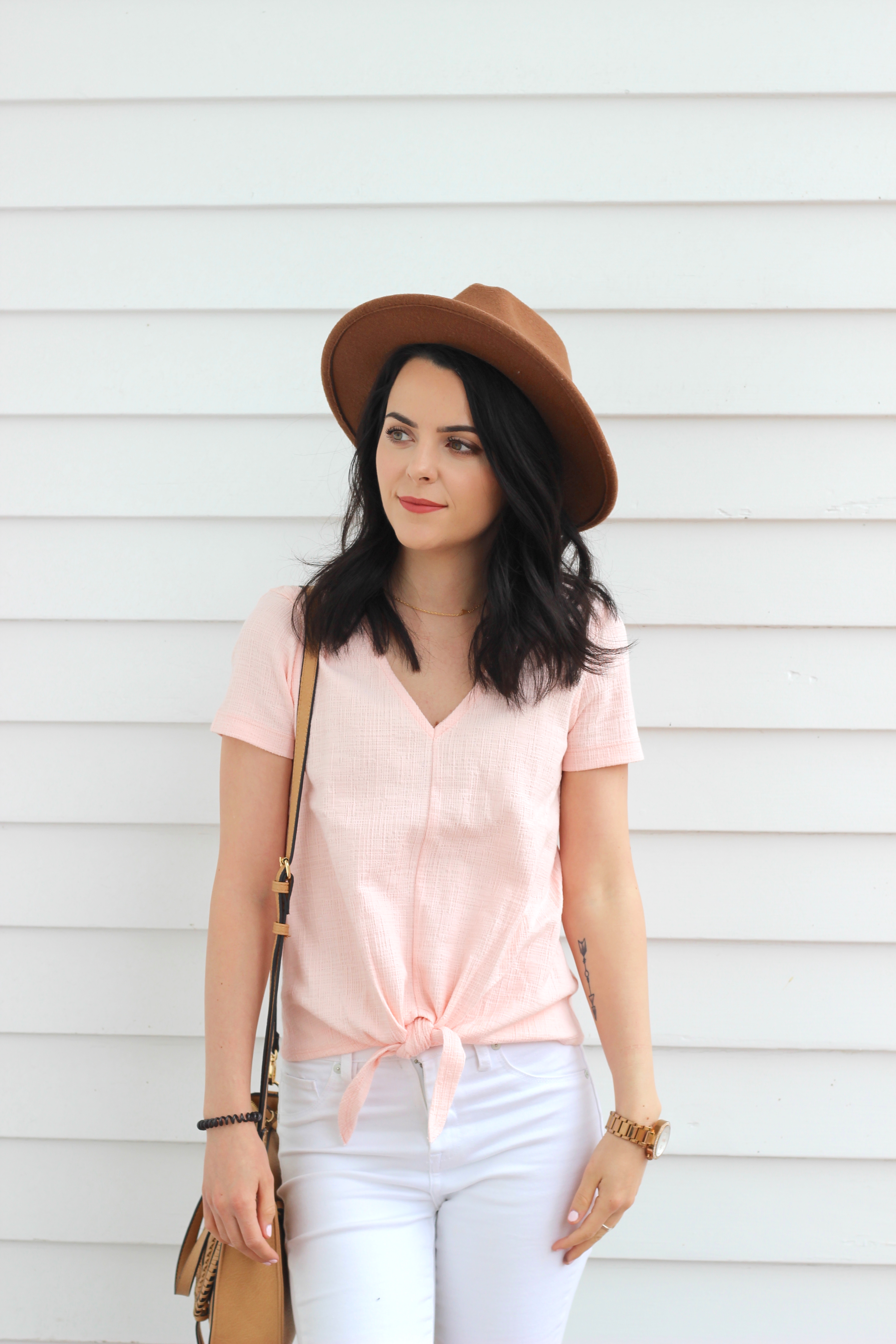 Here are a few other tie-front tops!
Each item above is clickable and will take you directly to the item!
I hope you found this helpful! I love sharing ways you can freshen up your wardrobe without breaking the bank! What do you guys think of this trend?! Is this something you'd wear? Let me know in the comments!
Thank you so much for reading!