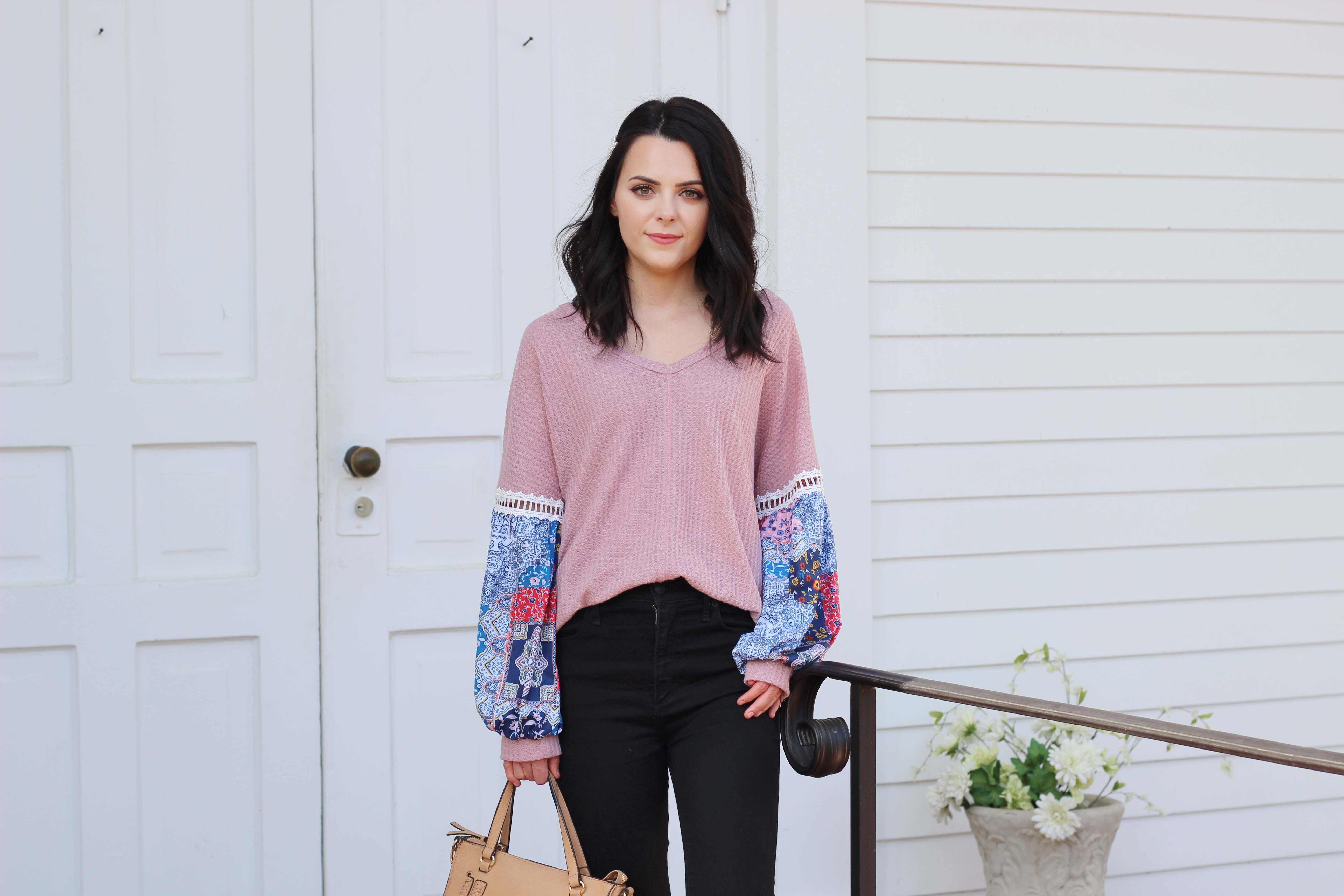 Do you love boho inspired clothes but are still looking for something more affordable?! I hear you and feel the exact same way! As you guys know, it is my passion to find and share affordable fashion so it was one of my missions to find some pieces that wouldn't break the bank. I ended up finding something better, a Free People inspired sweater!
I've been noticing there is a lack of affordable clothes that have that flowy, Free People vibe. So I did what I do best, search the web for some pieces! I ended up coming across this gem on Amazon!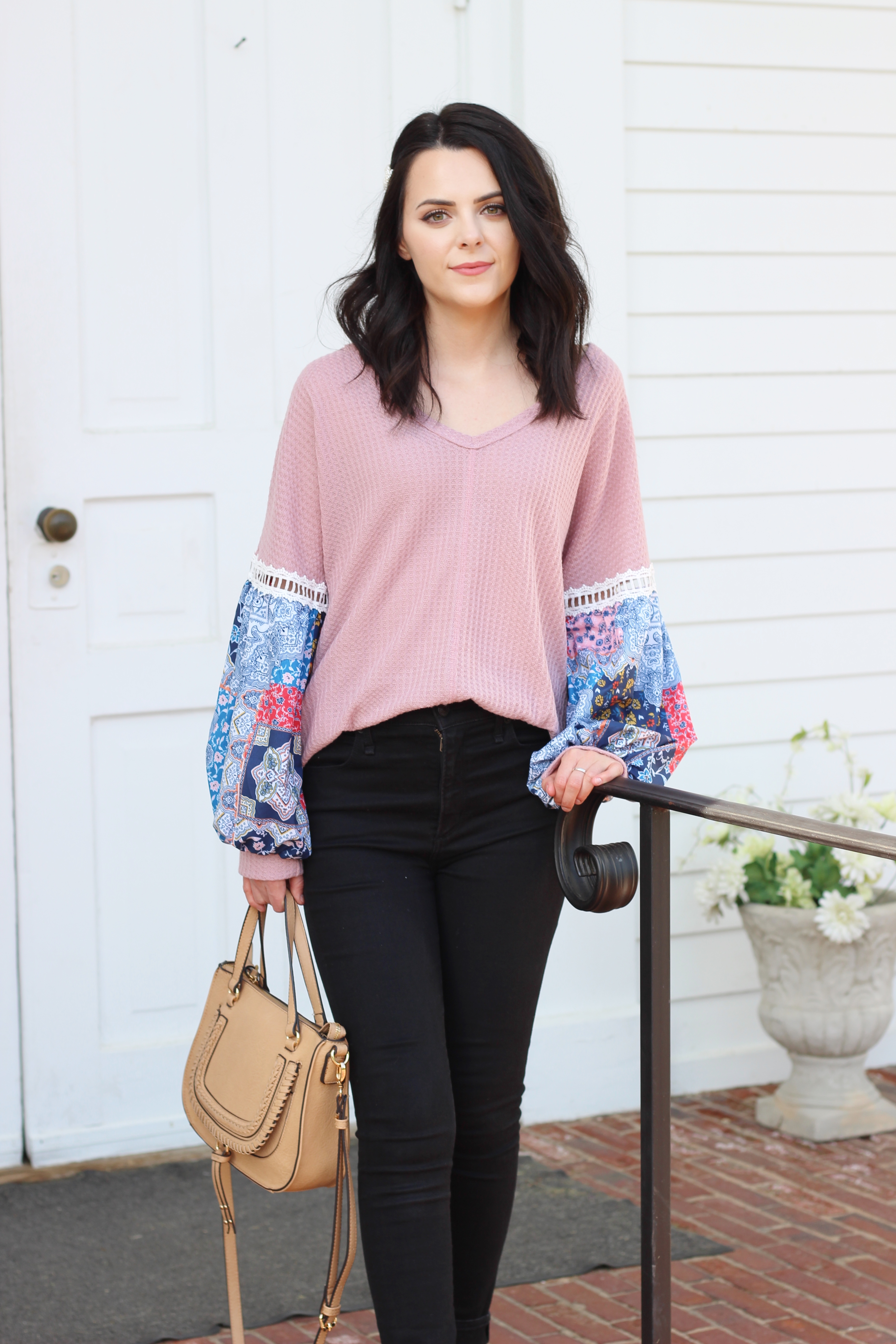 I am new to the world of Amazon Fashion so I was kind of afraid how the sizing and quality would be. BUT let me reassure you, the quality is sooo good, though I will say I haven't washed it yet.
The fit of this is oversized so I recommend either getting your regular size or sizing down one if you want a more fitted look (I went with my regular size). If this pink shade isn't your color, the top comes in 5 other colors and costed me $20.99!! Yes, you heard right, $20!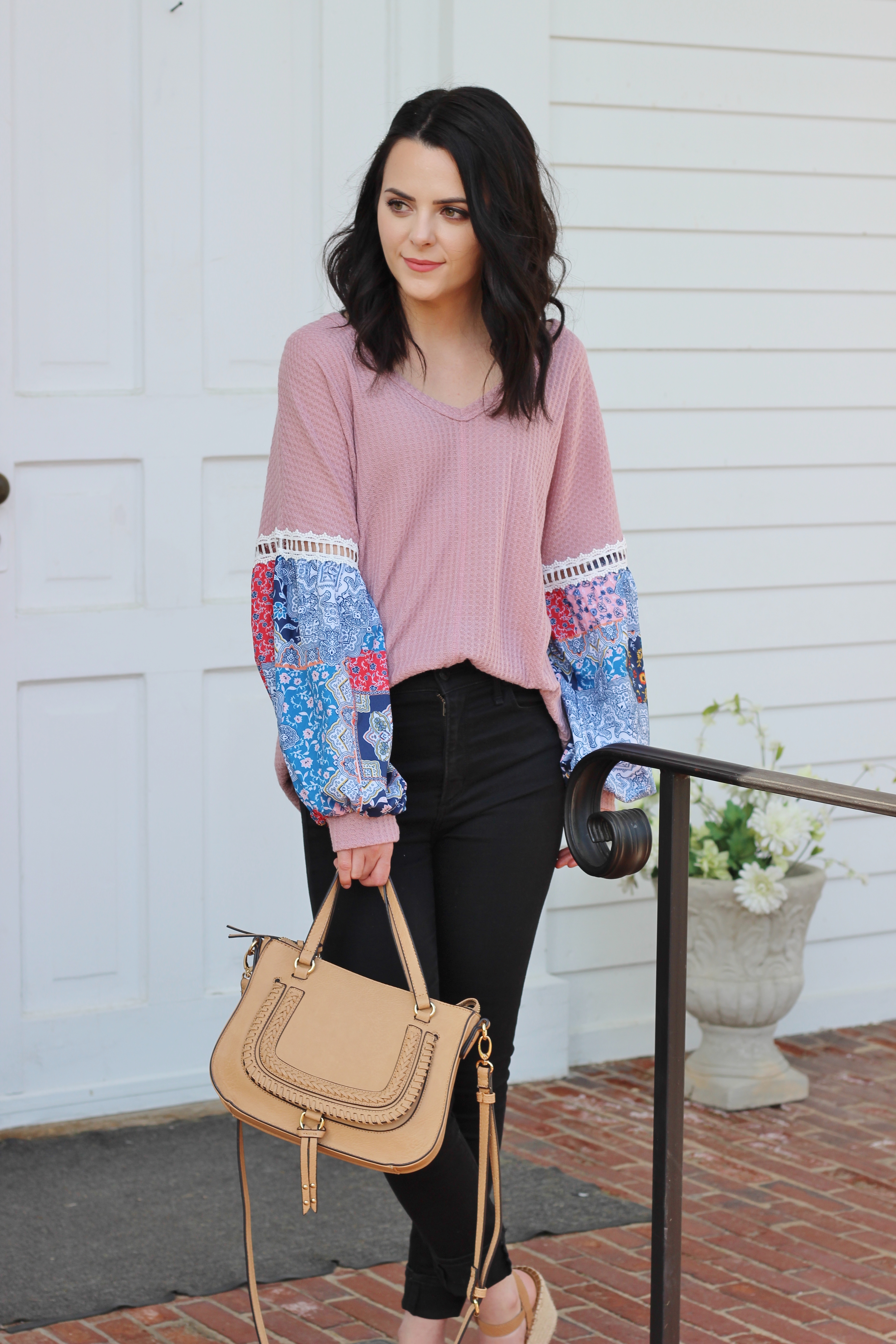 Since the sleeves have so much detail on them, I tried to keep everything else minimal and let the sleeves do the talking. I went with my favorite pair of black jeans and this cute oversized hair clip, which is also from Amazon!
CLICK TO SHOP THIS LOOK
OTHER AFFORDABLE ITEMS
Are you interested in seeing more boho style clothes from me? Leave me a comment letting me know! I'm always open to sharing new styles and trends with you guys!
Thank you for reading!