Best Natural Cleaning Products!
January 28, 2019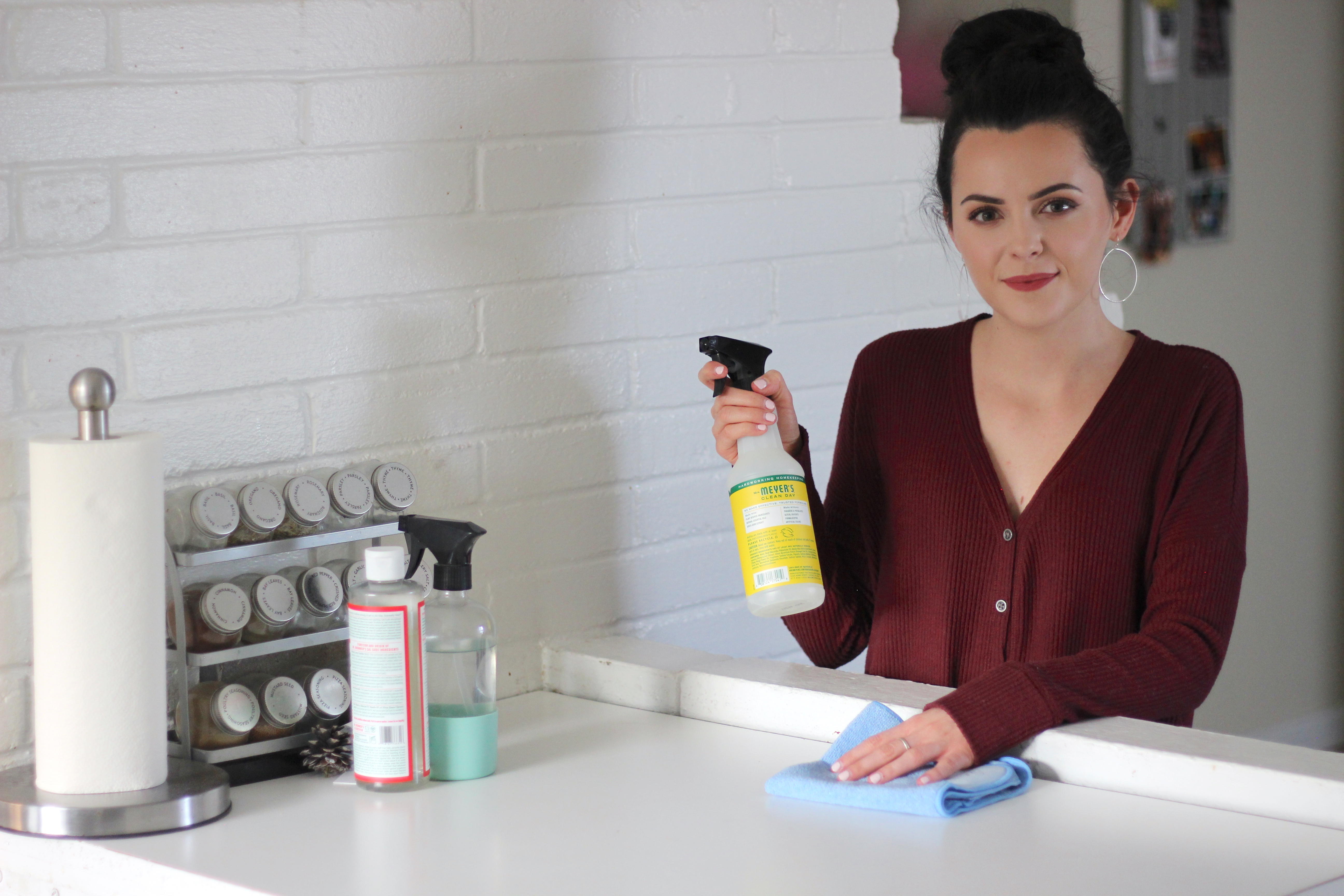 Let's talk about cleaning products. For whatever reason, this is one of my favorite things to buy. I used to be one of those people who were addicted to using bleach because  1. It cleans amazing and 2. I'm a germaphobe. But as studies have shown, breathing in those chemicals all the time is extremely harmful. Thankfully, they have come out with some amazing, more natural products to use! Today I am going to be sharing the best natural cleaning products that I am currently using.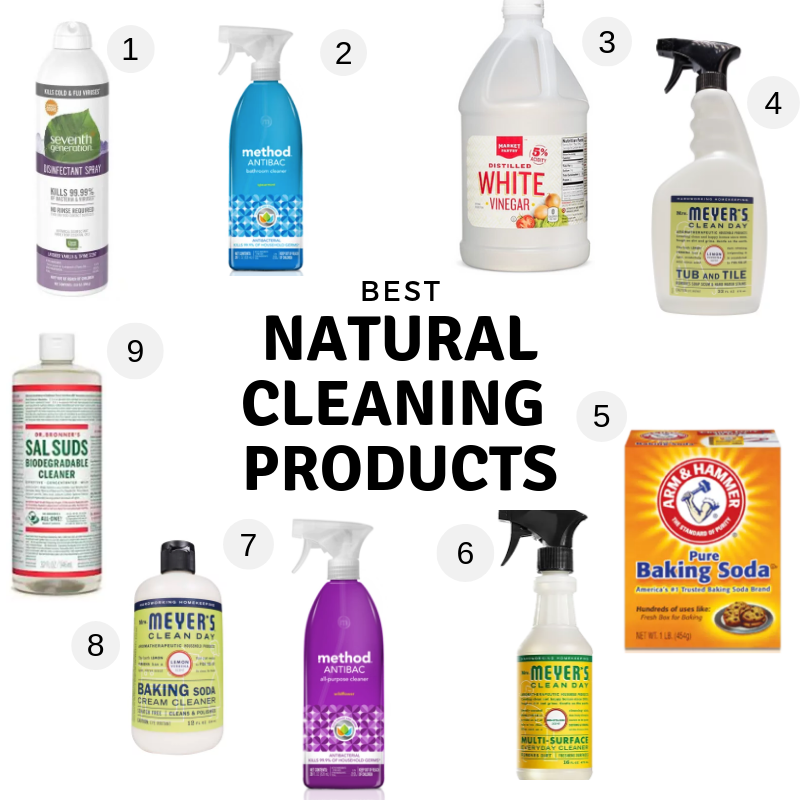 1 / 2 / 3 / 4 / 5 / 6 / 7 / 8 / 9
If you don't use more natural cleaning products, I want to reassure you that you can still get an amazing clean without bleach! I know, it seems impossible but a lot of natural products work just as good. Plus they are going to be safer around your kids and pets!
I generally lean towards Seventh Generation and Mrs. Meyer's products. They are safe, affordable, work great and have a variety of products in their line (especially Seventh Generation).
Let's move onto my favorite products
Each item is clickable
This product is amazing to use in place of Lysol. I'll spray it over surfaces like doorknobs, handles, and toilets. It's good to have on hand, especially if someone ever comes over your house and is sick.
I use this to clean out all surfaces in my bathroom like the sink and toilet. I love that this one is a safer antibacterial cleaner too!
Vinegar can be used for soo many things! I mix it with some water in a spray bottle to clean the windows and glass. I've also made a yoga mat cleaning spray by mixing vinegar with water, tea tree oil, and some essential oils! Another plus is if you ever run out of your regular all-purpose spray, you can just use the glass cleaning mixture to wipe down your countertops!
This is great to use on any tile in your house, whether it be bathroom floors, bathroom tile or kitchen backsplash. I also use it in my sink and tub.
Baking soda is another staple item to have in your house. It can be used for so many things but I mainly use it to scrub out my tub and sinks.
This is a great all-purpose spray for the kitchen and any other surfaces you need to wipe down. It cleans up messes effortlessly and they come a ton of amazing scents.
This spray is very similar to the Method Bathroom Spray. I mainly use this one in my kitchen or any other surfaces as a deep cleaner since it is antibacterial.
I use this cream cleaner on my stove top but you can also use it on sinks and tubs to scrub out any grime you might have.
This is another great item to have on hand because you can use it for so many different things! It works great for mopping the floors or even adding it in a spray bottle with vinegar as a counter spray. It says you can even use as a laundry detergent (I've never don't this).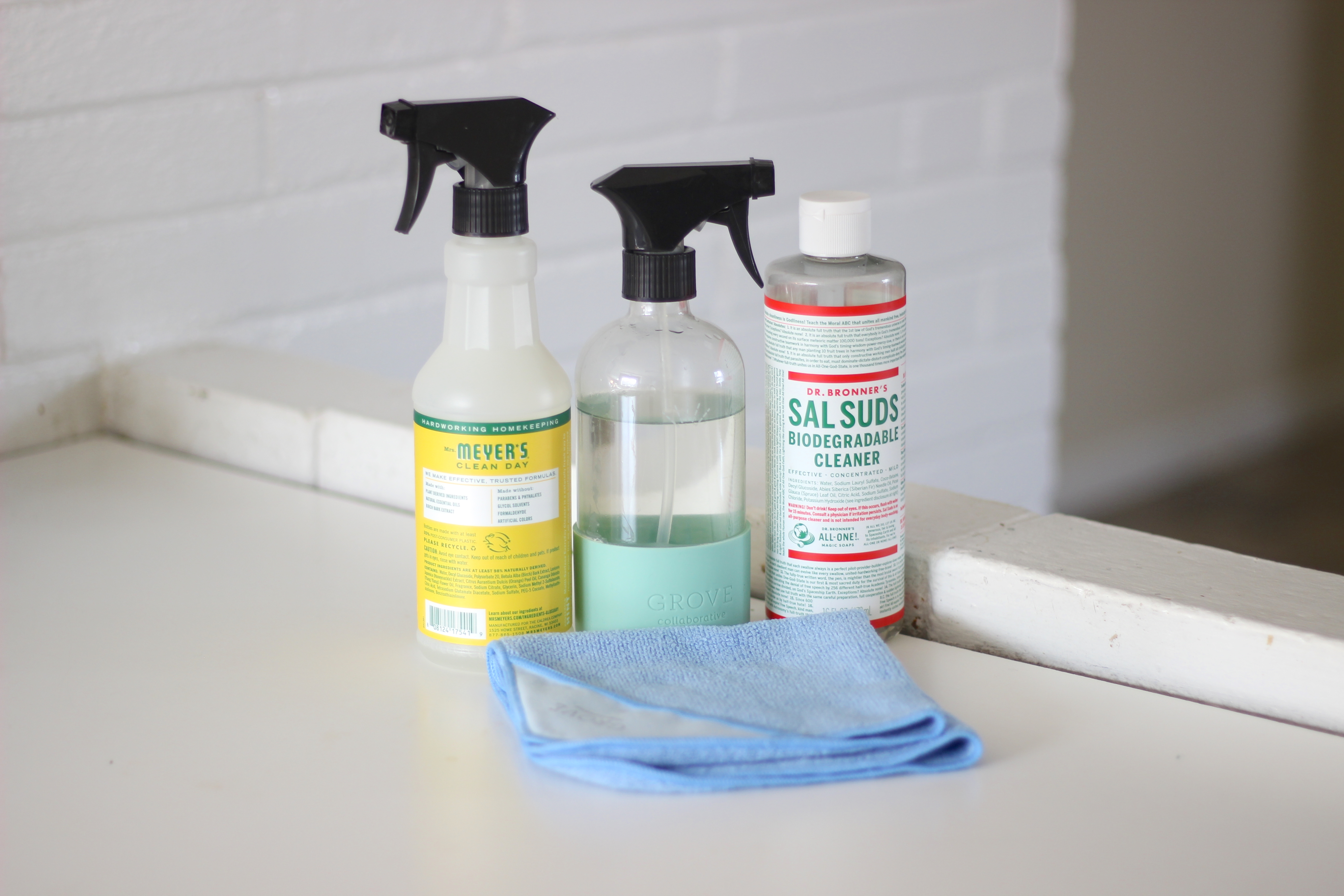 As you guys know, I buy 90% of my cleaning products off Grove. I love the convenience of it just being dropped off at my doorstep and they offer a lot of free gifts! If you are interested in buying anything from there please be sure to use my referral code to receive a free 5-piece gift set!!
I hope you guys have been enjoying my lifestyle posts. I am equally as passionate about beauty and fashion as I am lifestyle stuff! Please leave me a comment letting me know your favorite cleaning products, I'd love to try them out!