What I Packed For My Beach Trip
August 2, 2021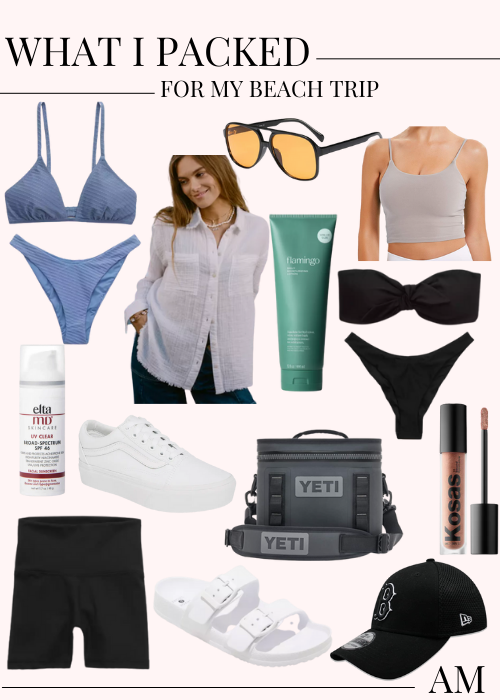 Do you have a last minute beach trip coming up? If so, this post is for you! Here's a look at what I packed for my trip to the Cape!
Every summer, my friends and I like to plan a trip to the Cape. I thought it would be helpful to share what I brought with me (and actually used)!
The itinerary
Before we go into what I packed, this what was on the itinerary.
Rent a boat, make some beaded bracelets, tie dye (scrunchies, t-shirts, tank tops), have a cookout and go to the beach! Also, my friend that's an esthetician even gave us all facials, how nice it that?!
Since everything we planned was very low-key, I really didn't need much for this trip!
What I packed

*Each item above is clickable and will take you directly to the site to shop!
I do recommend packing wedges and a nicer outfit just incase you end up going out for dinner or drinks! I didn't need either but I was glad to have them on hand.
Also, don't forget to bring a couple of warmer items like a denim jacket and jeans for those chilly evenings!
Hope this post was helpful! If you want to see what I've been up to, make sure to follow me over on Instagram! (click here)