Designer Dupes from AMAZON!
May 11, 2020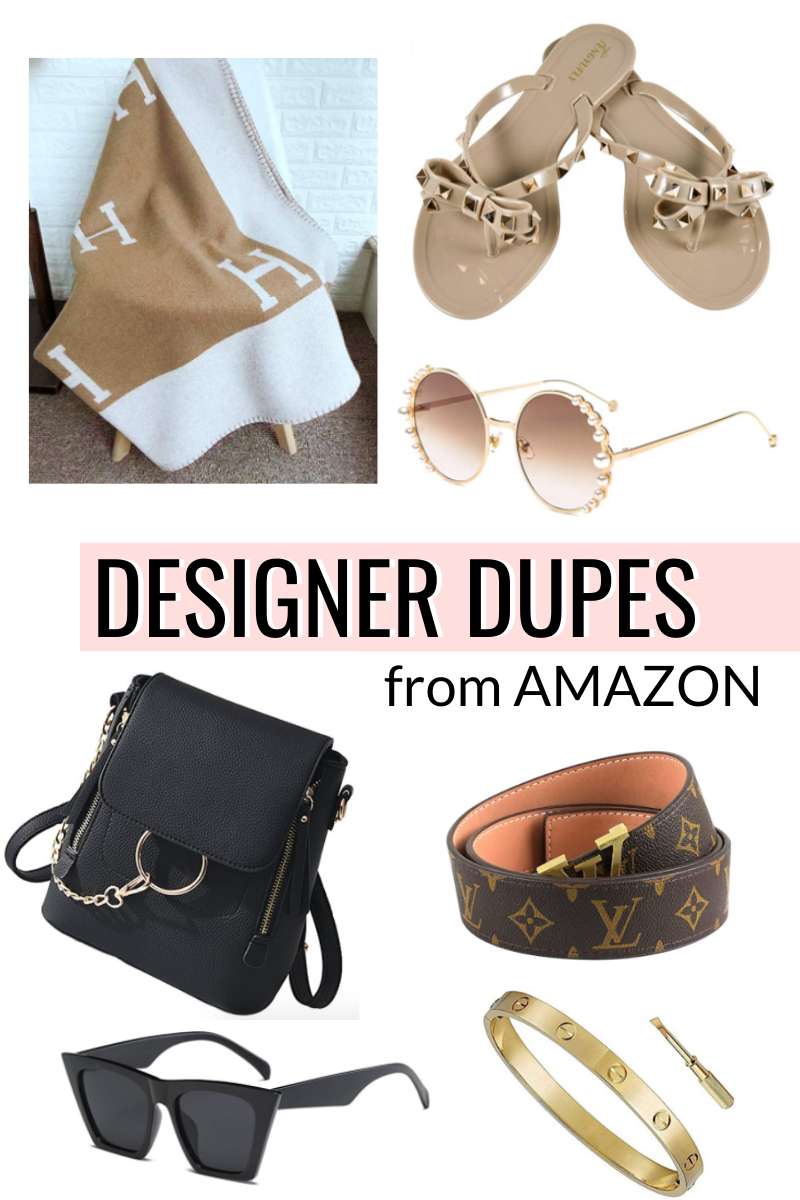 Have you ever wished there was a way to test out a designer item before purchasing it? Or be able to get the same look at an affordable price? I've got the perfect solution for you! Today I'm going to be sharing designer dupes from AMAZON!

Dupes are a cheaper alternative to a more expensive item. They are a great way to get the same/similar look for a more affordable price and who doesn't want that?!
Dupes are perfect for items that are more trendy and less likely to stay in style for very long. Imagine dropping thousands of dollars on a handbag that's just going to go out of style in a couple of months! That's were dupes come in!
Designer Dupes from Amazon
*Click on each item to shop!
Hermes Throw / Dupe
Valentino Sandals / Dupe
Fendi Sunglasses / Dupe
Chloe Bag / Dupe
LV Belt / Dupe
Celine Sunglasses / Dupe
Cartier bracelet / Dupe

Also, please keep in mind I don't own any of these items so I can't attest to the quality of any of these.
If you want to see more posts like this, let me know! There are a ton more I'd be happy to share!