White Jeans + T-Shirt : Weekend Outfit
June 11, 2018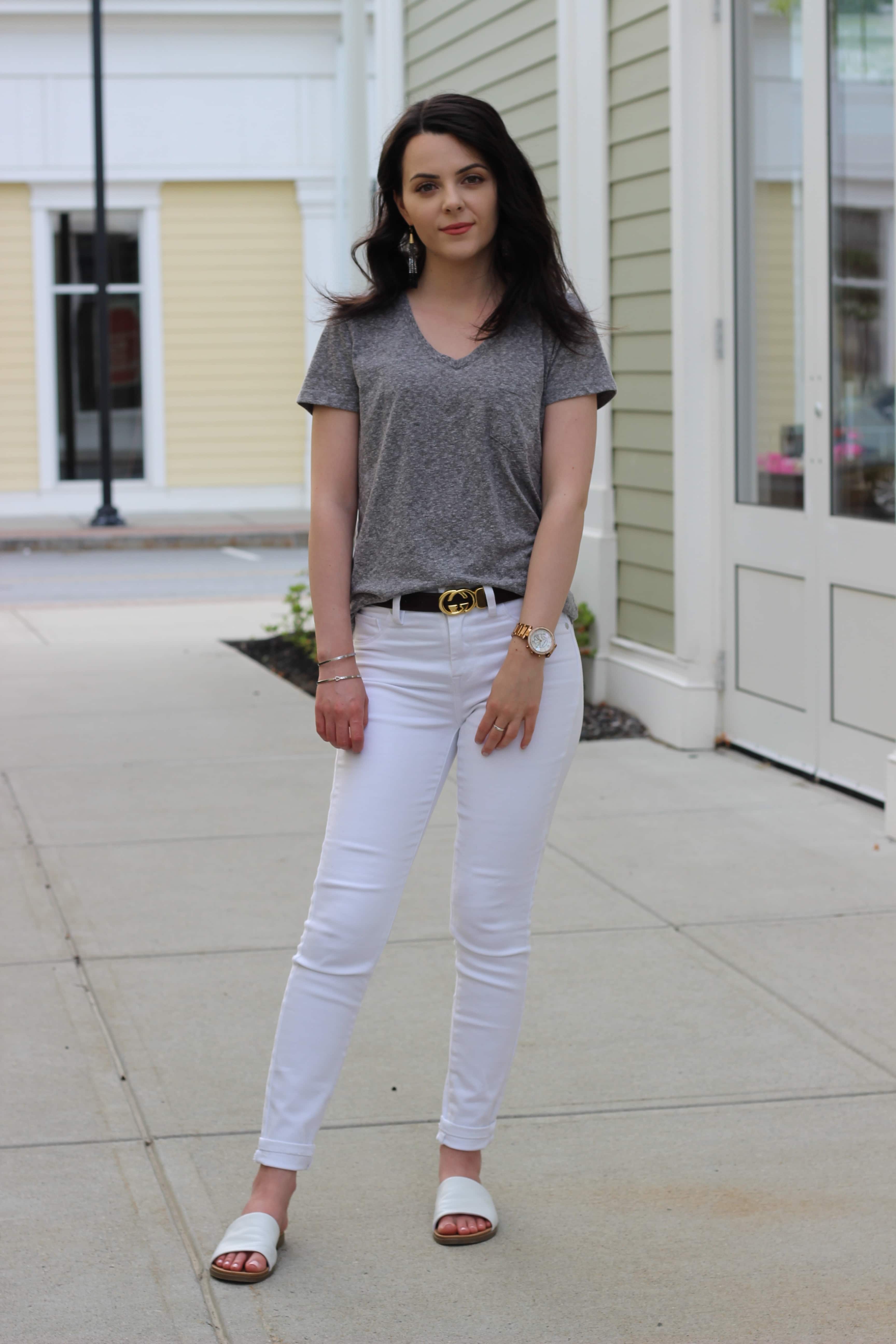 Happy Monday, everyone! Today I am sharing this past weekends outfit, white jeans, and a classic tee! As I mentioned in last weeks post, I love a good t-shirt and jeans outfit but with the warmer weather, I have been loving switching it up with white jeans!

This outfit is featuring all my current favorites at the moment! I recently got these white jeans and I have been loving the fit of them! They are more high waisted than my original pair so I find them more flattering. I deff plan on trying out more from this brand.
**They are almost sold out but they have a few in 5 different sizes!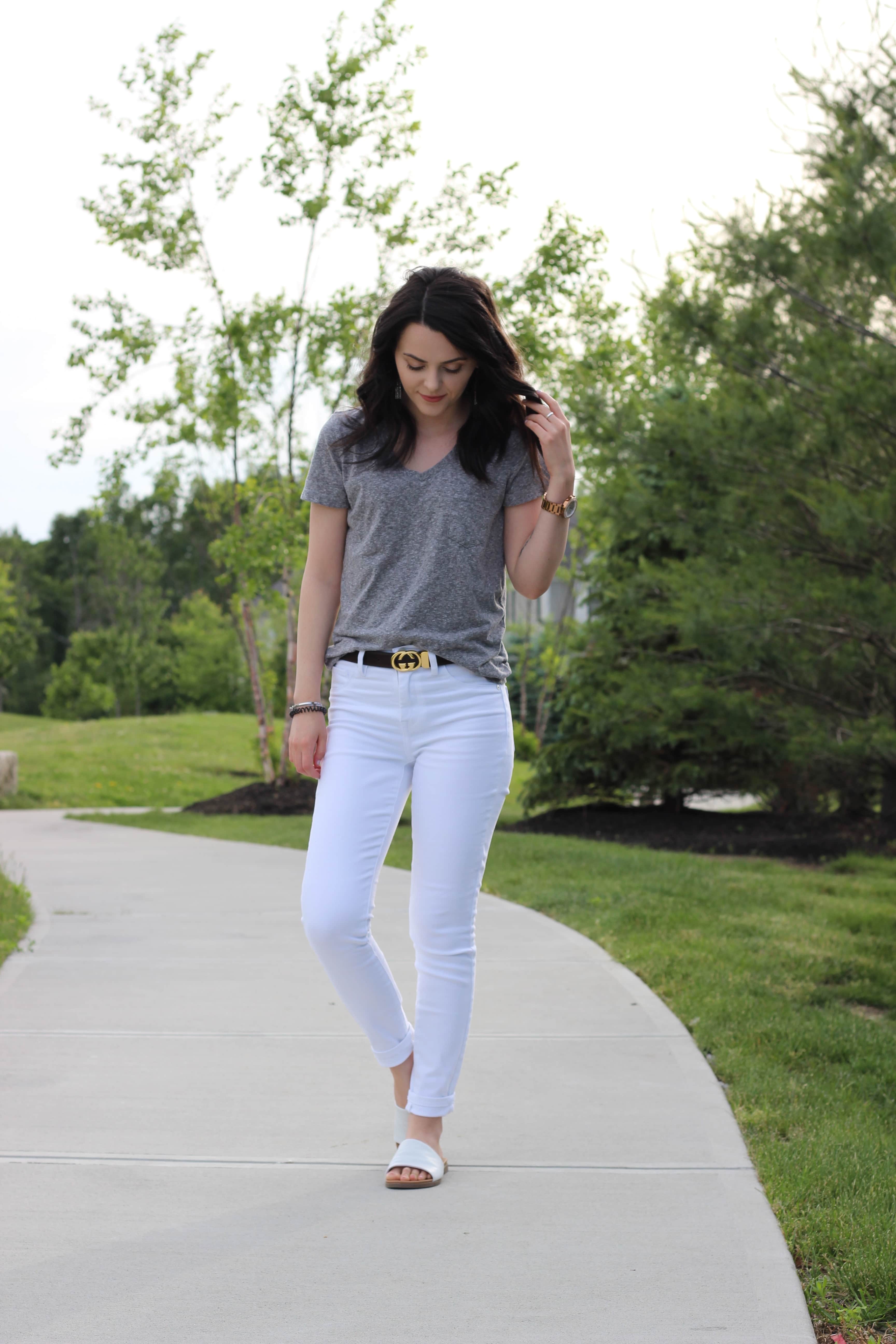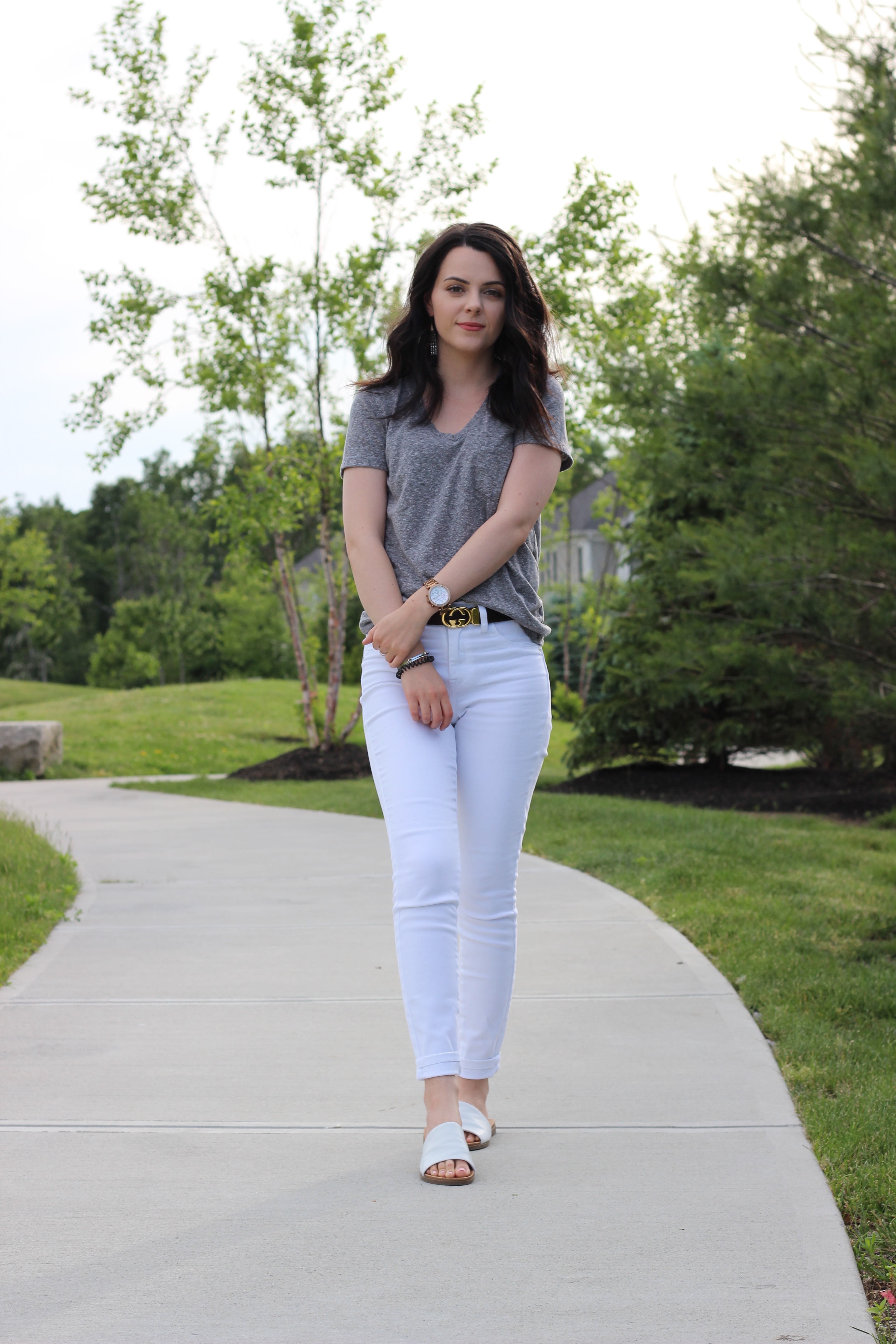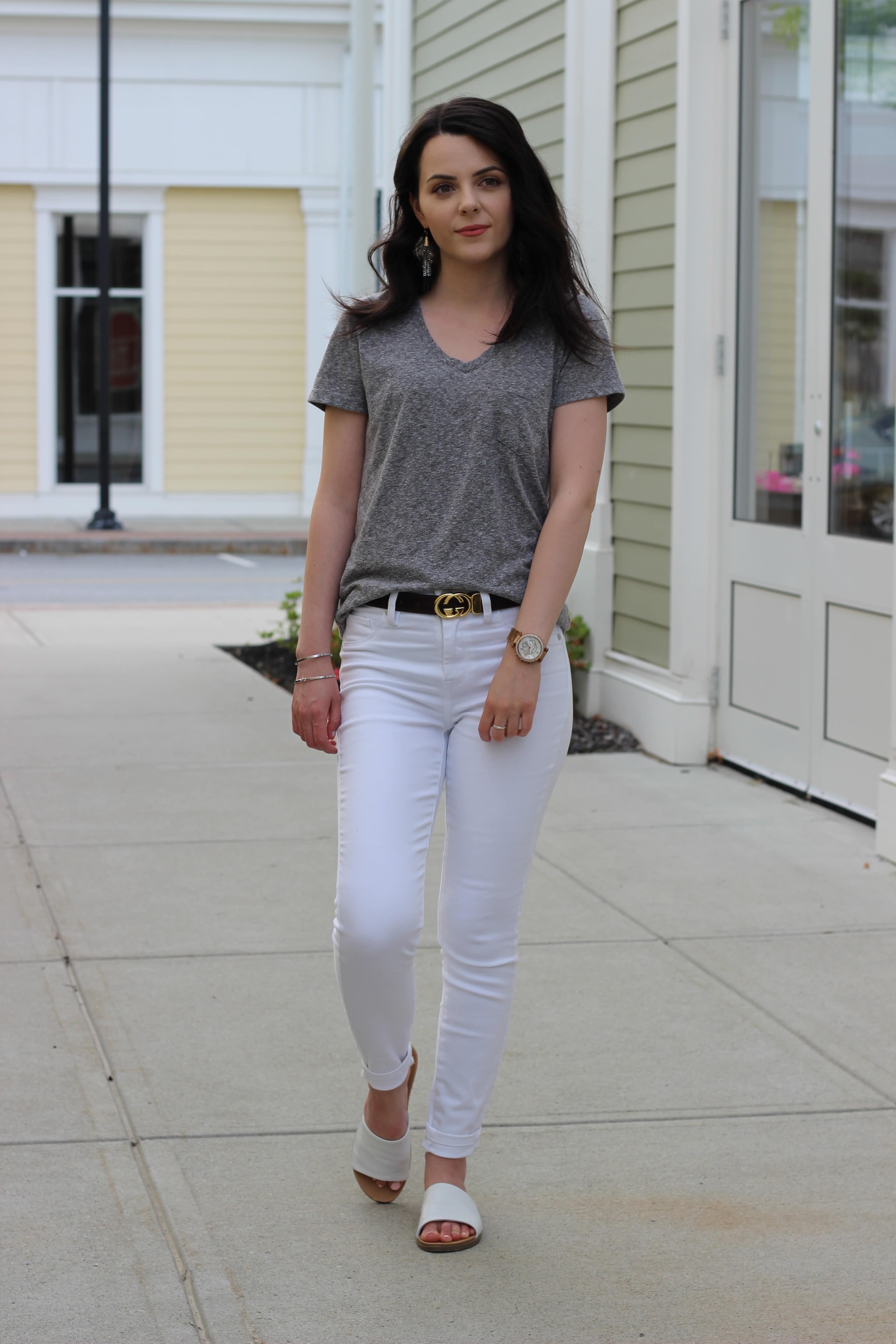 Ever since I got these sandals, I can't stop wearing them. They are the most comfortable sandal I have ever owned! And they go with everything! I've also been getting tons of compliments on them, which is always nice! 🙂
That's all for today! Hope you found this post interesting! Please be sure to follow me on Instagram, I post every day Mon-Fri! 🙂