Off the Shoulder Top : Spring Trend
April 2, 2018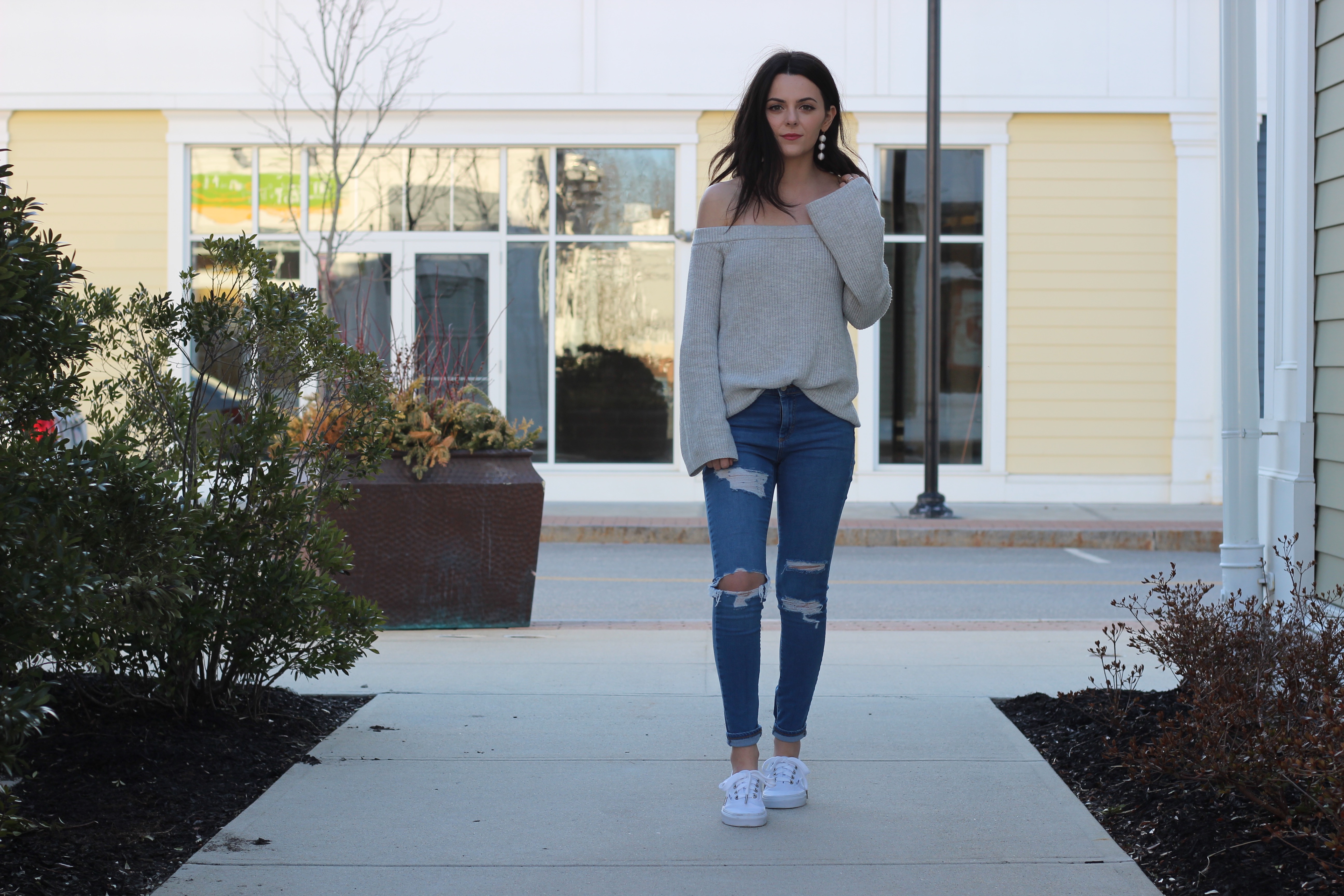 Hey everyone, hope you had a great Easter/Passover if you celebrate it! Our weekend consisted of a family dinner, bowling, and an Easter brunch! Definitely was a fun filled weekend but I am glad for it to be Monday and back in my routine. Do you guys ever feel like that as well?
This week I wanted to share my current favorite off the shoulder top. Of course, this isn't a new trend but I think it is such a pretty and feminine look for Spring and Summer.

Once the weather starts warming up, I find myself shopping at American Eagle a lot. They have really cute Spring and Summer pieces and they are always having really great sales. The top I'm wearing is a soft sweater material, which is perfect for this time of year because it will still keep you warm. On me, this top runs true to size but I could also easily size up as well!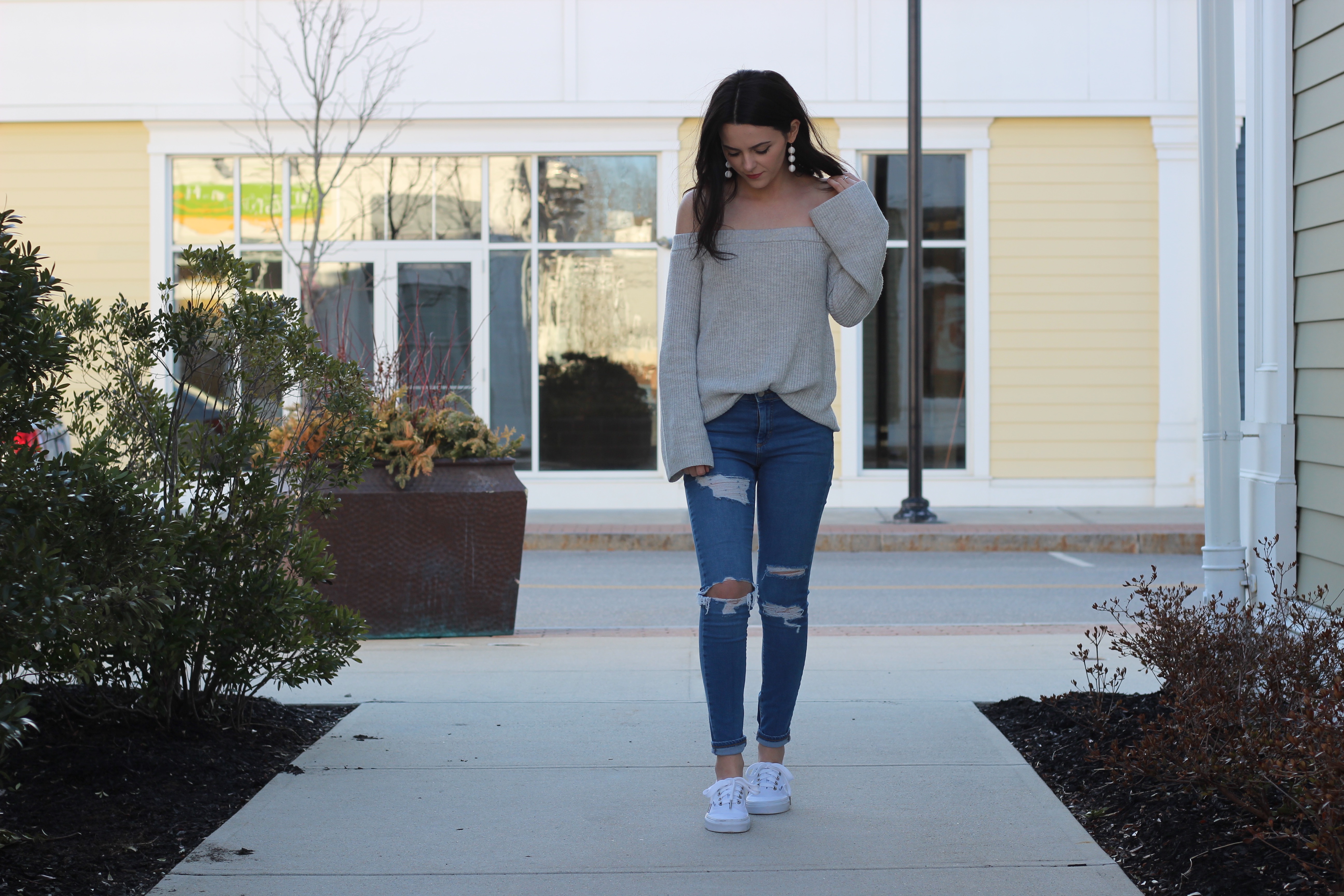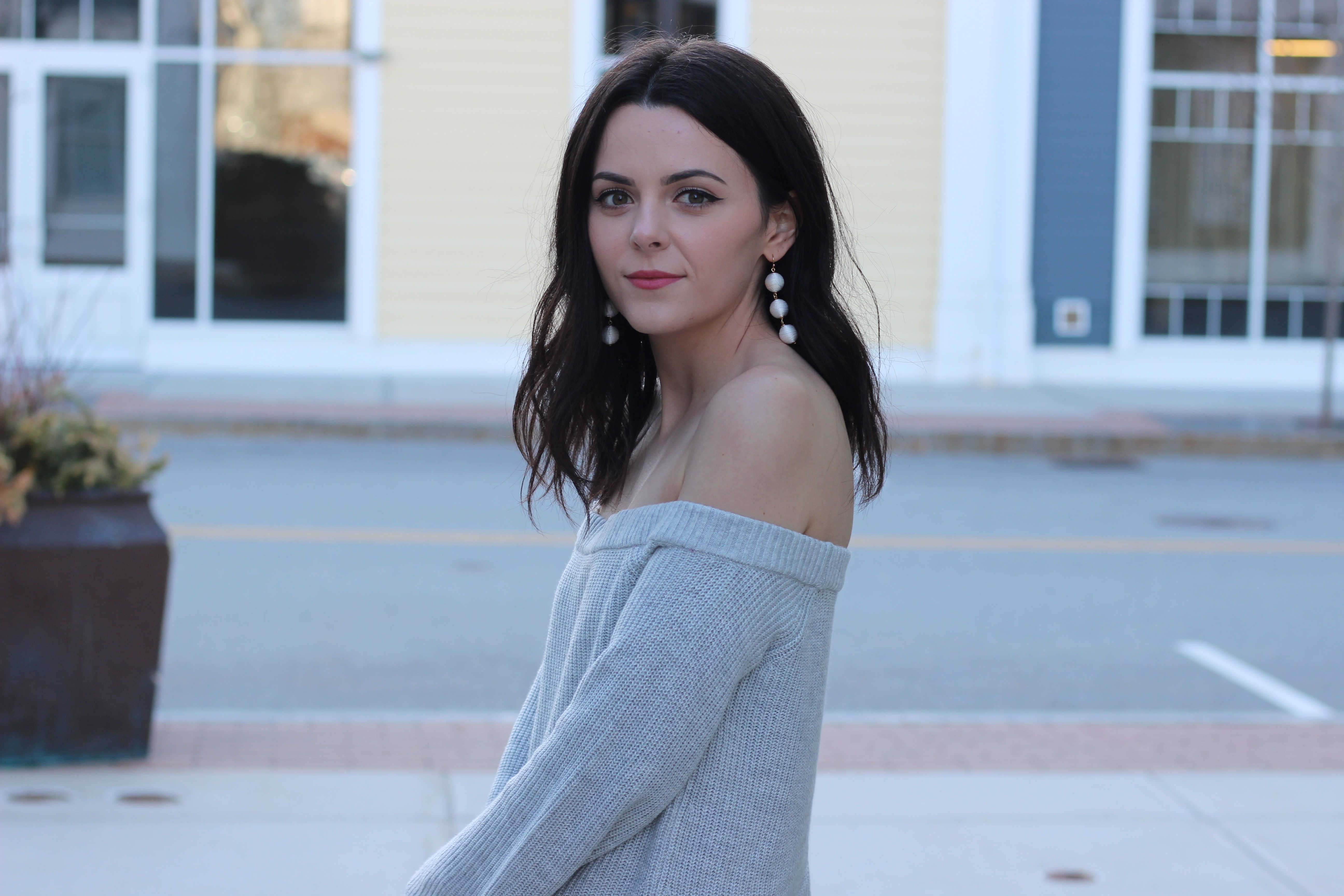 This top is actually on sale right now for $17.98 (originally $44.95) and if you have Ebates, American Eagle is having 12% cash back today!!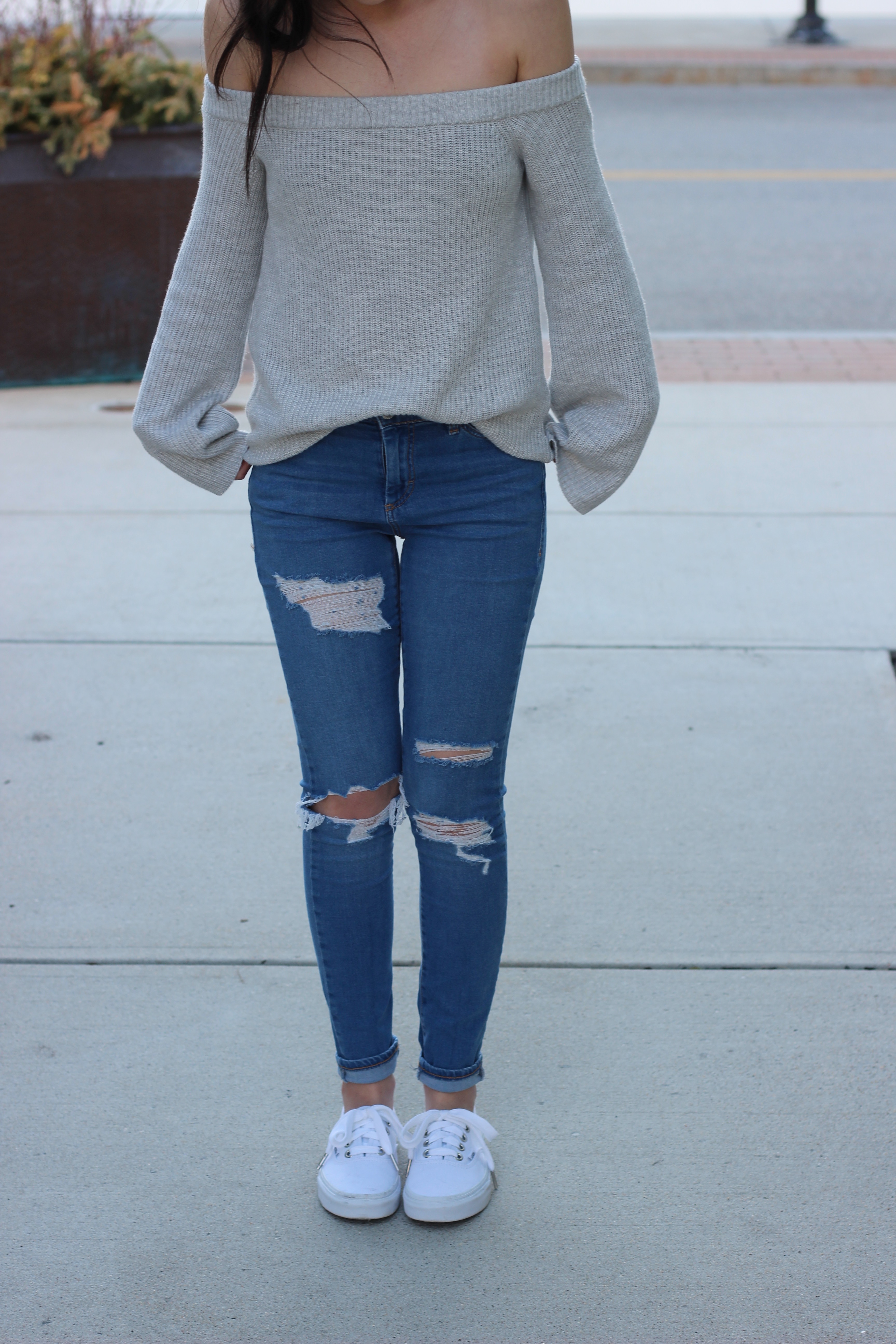 Here are a few other items I think you guys might like!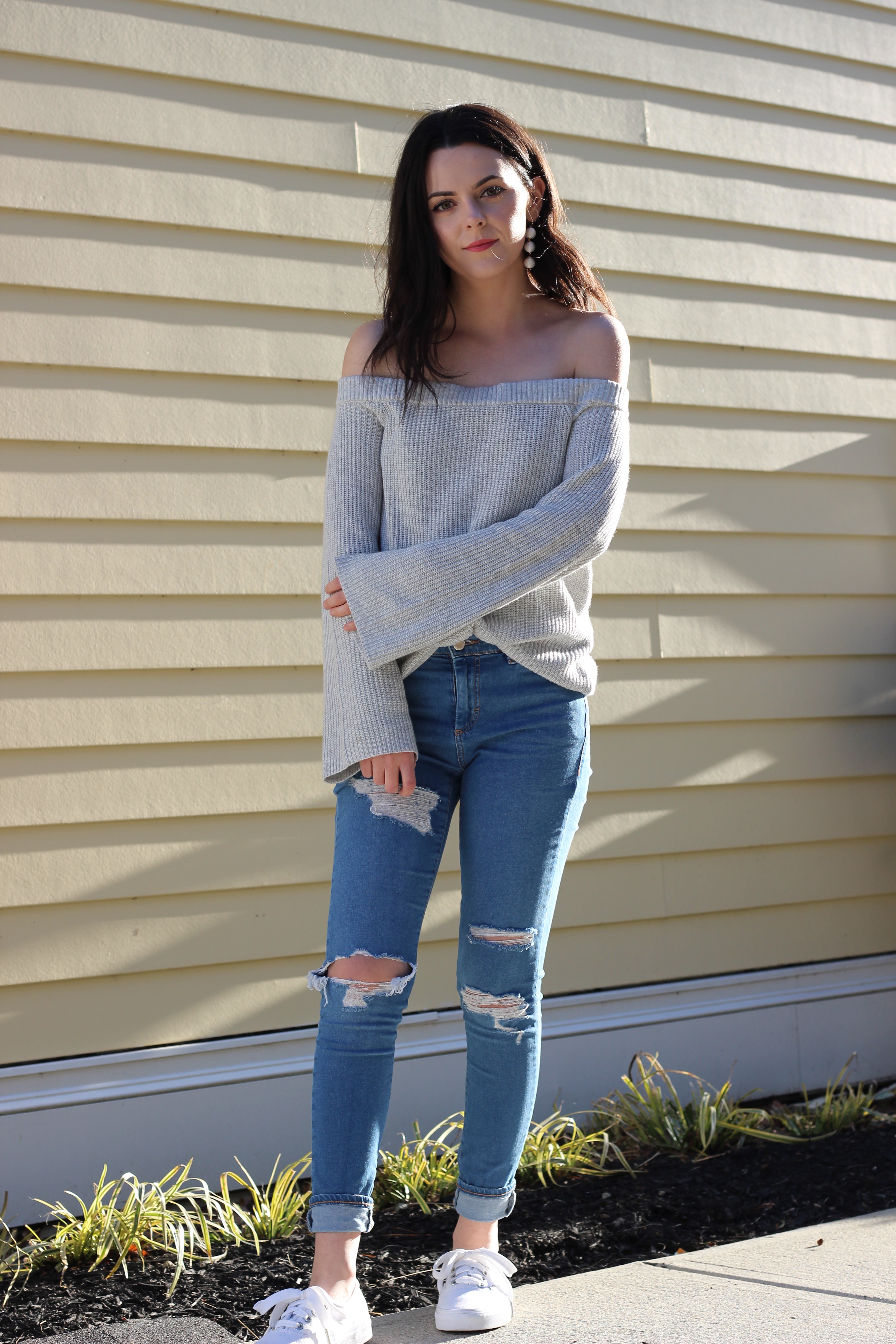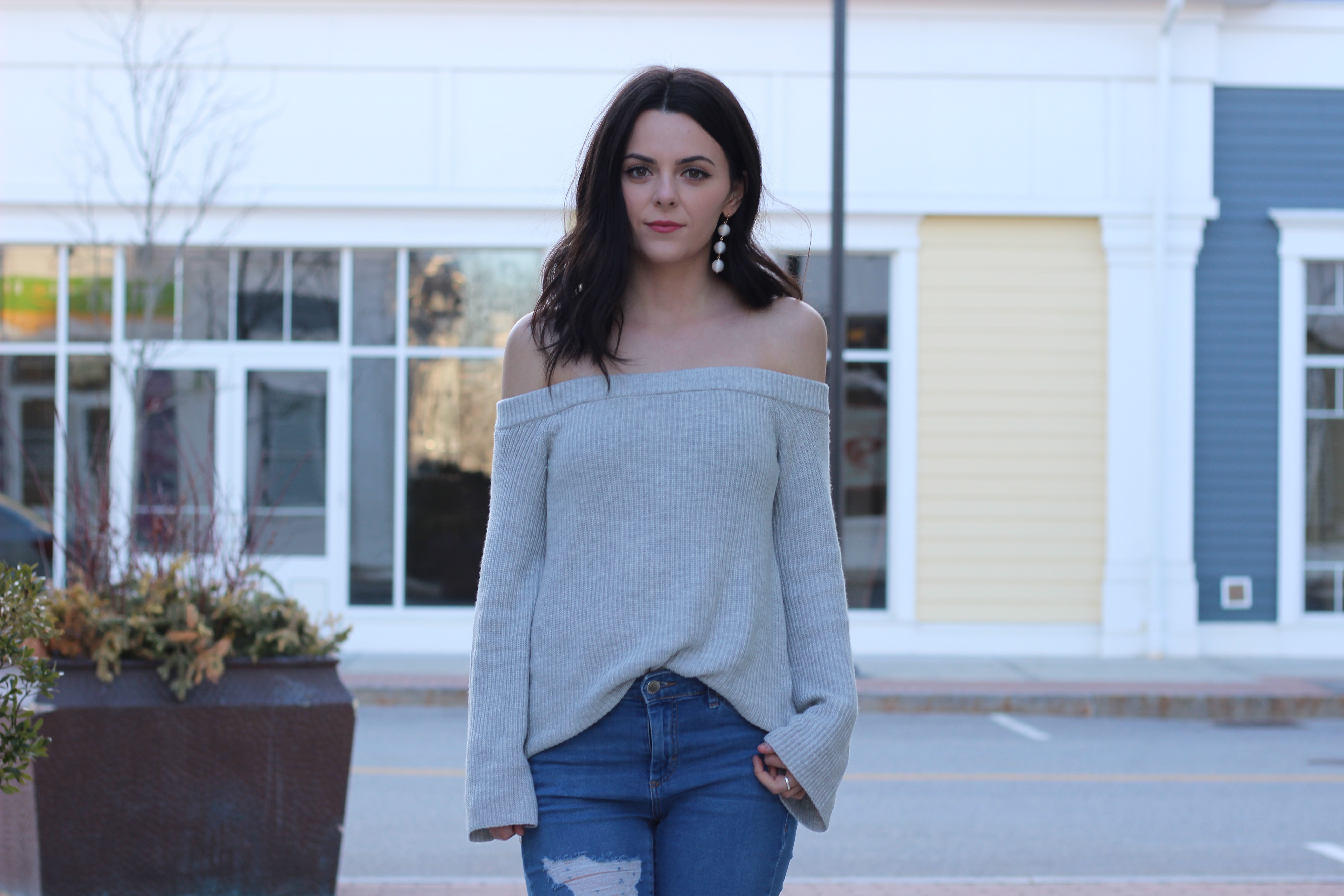 Top: AE / Jeans: Topshop / Shoes: Vans / Earrings: Target

What Spring trend should I try next?! I'd love to hear!
Thank you for reading!