Best Trader Joe's Products – Vegan edition
March 11, 2019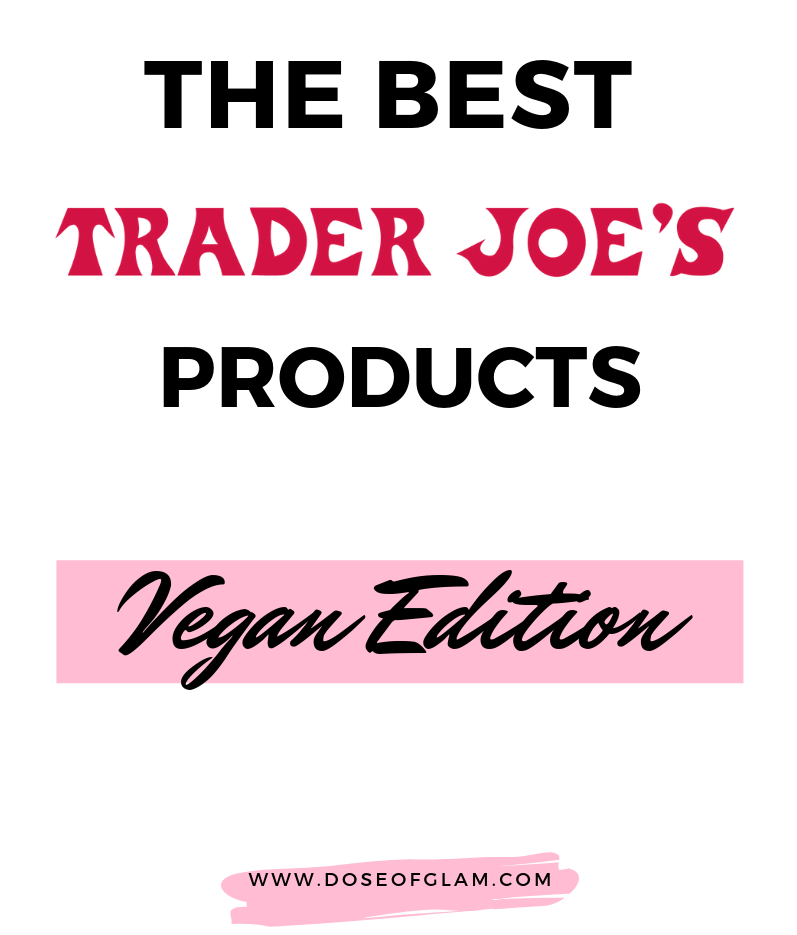 If you've ever wondered what the best Trader Joe's products are or looking to pick up a few new items you haven't already tried, make sure you continue reading!

I know Trader Joe's can be a little overwhelming so I wanted to share some of my favorite products! These are some of the products that stand out to me and aren't necessarily healthy options. I figured I'd share the exciting items with you guys rather than my favorite staple items like quinoa, rice, vegetables, and fruits. With that said, I do eat fairly healthy and eat a plant-based diet so I am not going to be sharing many of the frozen foods.
Also, don't let the fact that these products are all vegan scare you away. A lot of these products I loved before I ate vegan!!
So what are the best Trader Joe's Products?
Habanero Lime Flour Tortillas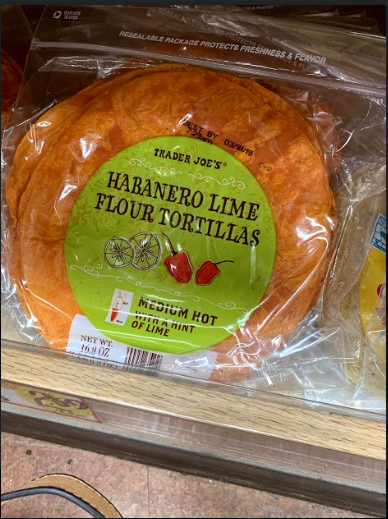 If we feel like getting something different than regular tortillas, we opt for these habanero lime ones. They work excellent with burritos and enchiladas. They aren't too spicy but they definitely add extra flavor to whatever you are making!
Hi- Protein Veggie Burger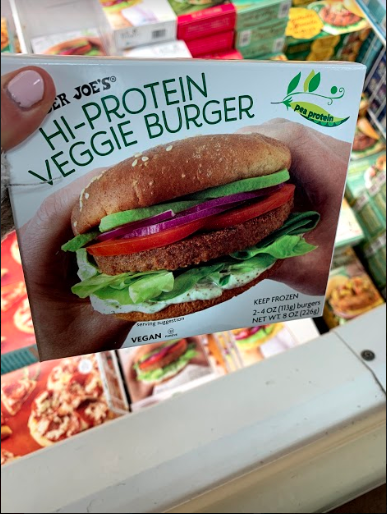 This is my go to when I'm craving a veggie burger. They have 26 grams of protein with a clean ingredient list. The only downside, which is normal for most frozen foods, it is high in sodium.
Scandinavian Swimmers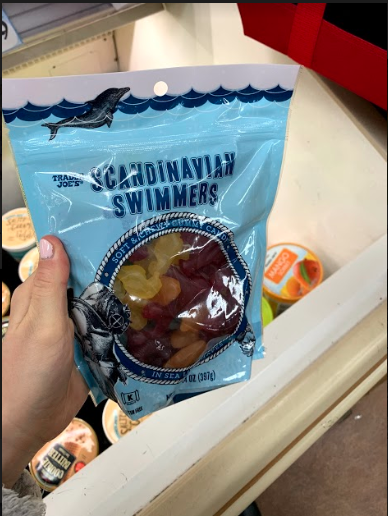 These gummies are sooo good and don't contain any gelatin, which if you are vegan/vegetarian, you know the struggle! We try not to buy these too often because we will eat the whole bag in one sitting!
Organic Vegetable Burritos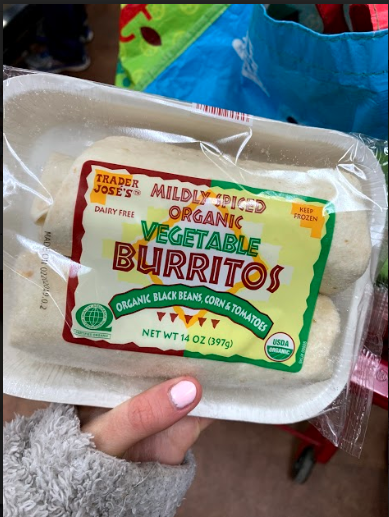 These burritos are my weakness! They are high in sodium so I try not to buy them often but they are the perfect lunch!
Organic Brown Rise & Quinoa Fusilli Pasta

Perfect for those who don't eat gluten or even if you are just trying to cut back on your gluten intake. In my opinion, this pasta is one of the better gluten free pasta out there!
Garlic & Herb Pizza Dough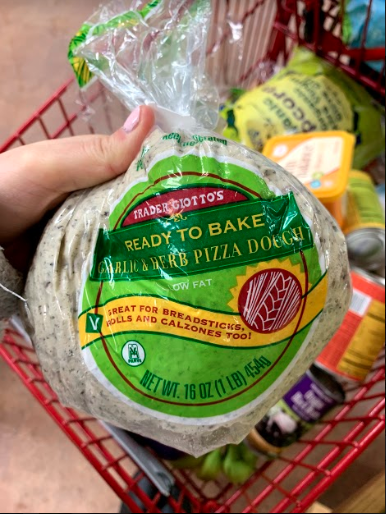 I love that this pizza dough is garlic and herb flavored. We love making veggie pizzas with this and it is around $2!
Organic Creamy Cashew Fiesta Dip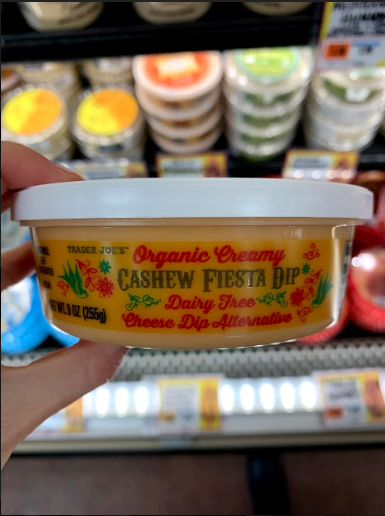 If you are dairy free and miss having queso, you have to check this out! They go great with tortilla chips or any other cracker you have. This would also be great for parties.
Mediterranean Hummus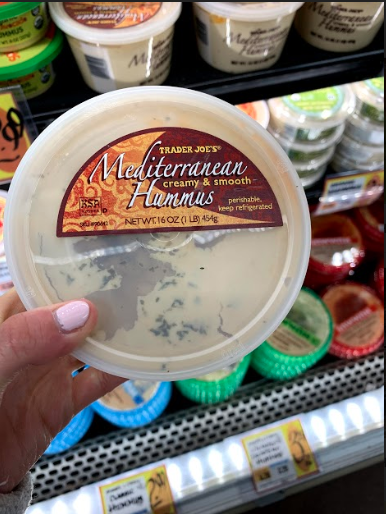 You can never go wrong with hummus! I'm honestly not that picky with my hummus but I do really enjoy this one. I love having this on hand to use as a topping/dressing for any nourish bowls we make!
Banana Bread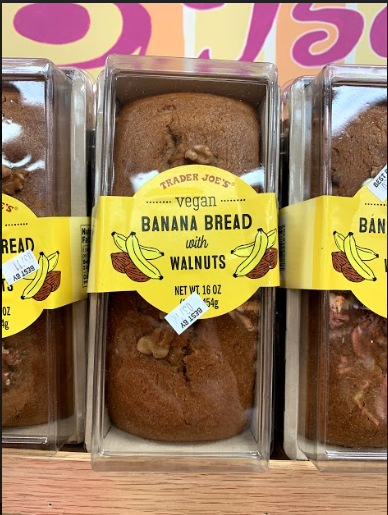 Ok, I honestly hate banana bread because I'm not that big of bananas BUT this stuff is sooo good!! This is definitely another item I try not to buy because I know it isn't healthy but it's hard to resist sometimes!
Everything but the Bagel + Chile Lime Seasoning Blend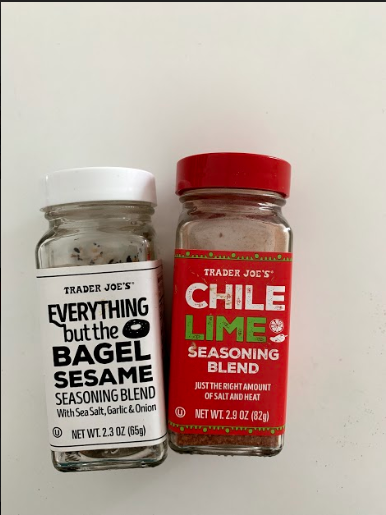 I'm sure most of you have heard or tried the Everything but the Bagel seasoning before but have you tried the Chile Lime seasoning?? I love adding both of these on avocado toast!! These 2 are a match made in heaven.
Other Notable Products
Kale, Cashew and Basil Pesto
Semi-Sweet Chocolate Morsels
Coconut Milk Yogurt
You seriously can't go wrong with Trader Joe's. They offer so many fun and different items and I like that they are always coming out with new stuff. I hope you guys enjoyed this post as much as I did sharing it with you!
Let me know your favorite Trader Joe's products. Have you guys tried any of the ones I listed? Thank you so much for reading!