How to Pack a Suitcase
April 22, 2019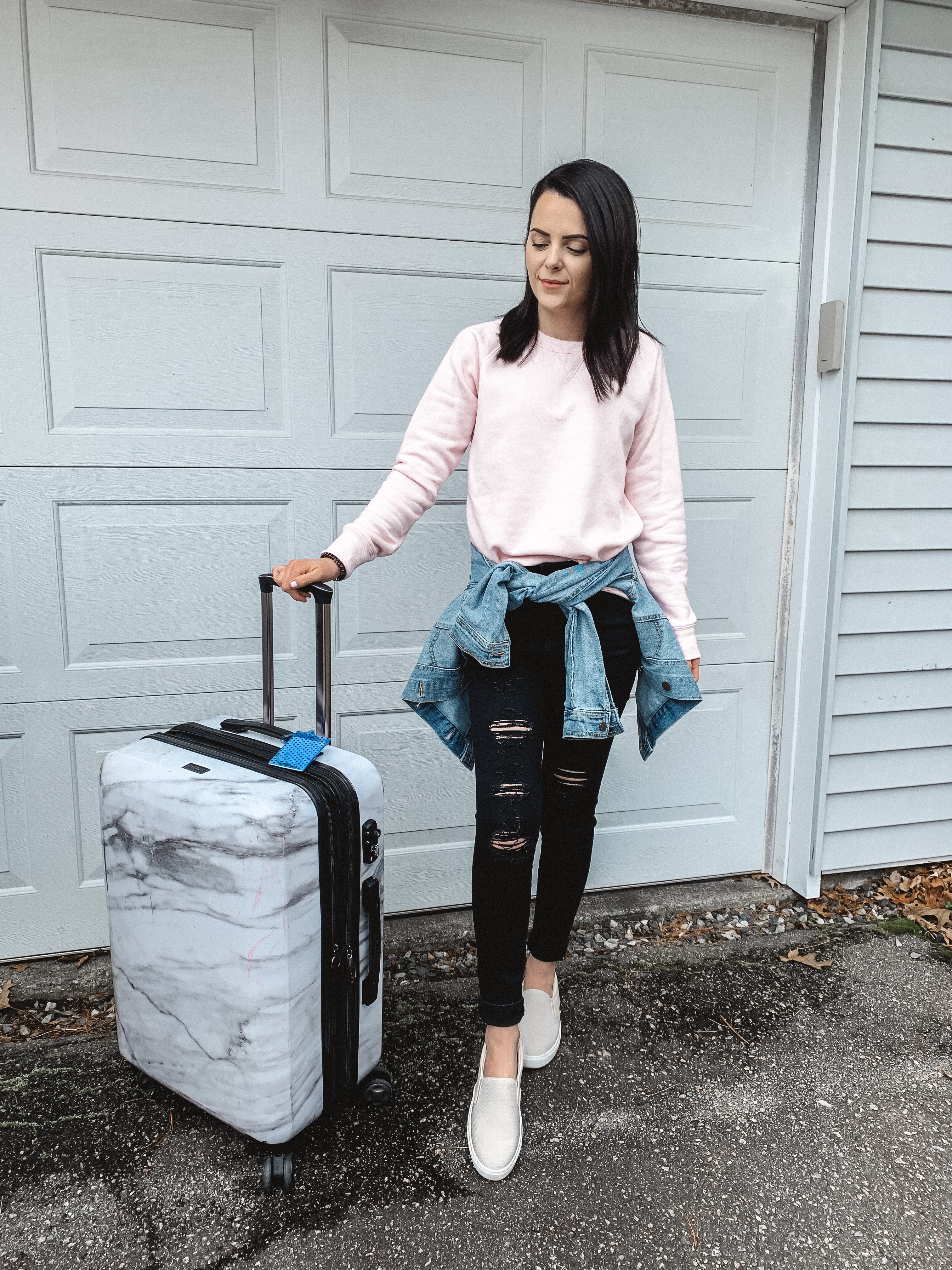 Do you have a trip coming up and are looking for the best way to pack a suitcase? If so, this is the perfect post for you! Packing can be something we can all dread doing but I've found that having a good system and staying organized is key to not forgetting anything you need. Today I will be sharing all my tips and tricks on how to pack a suitcase!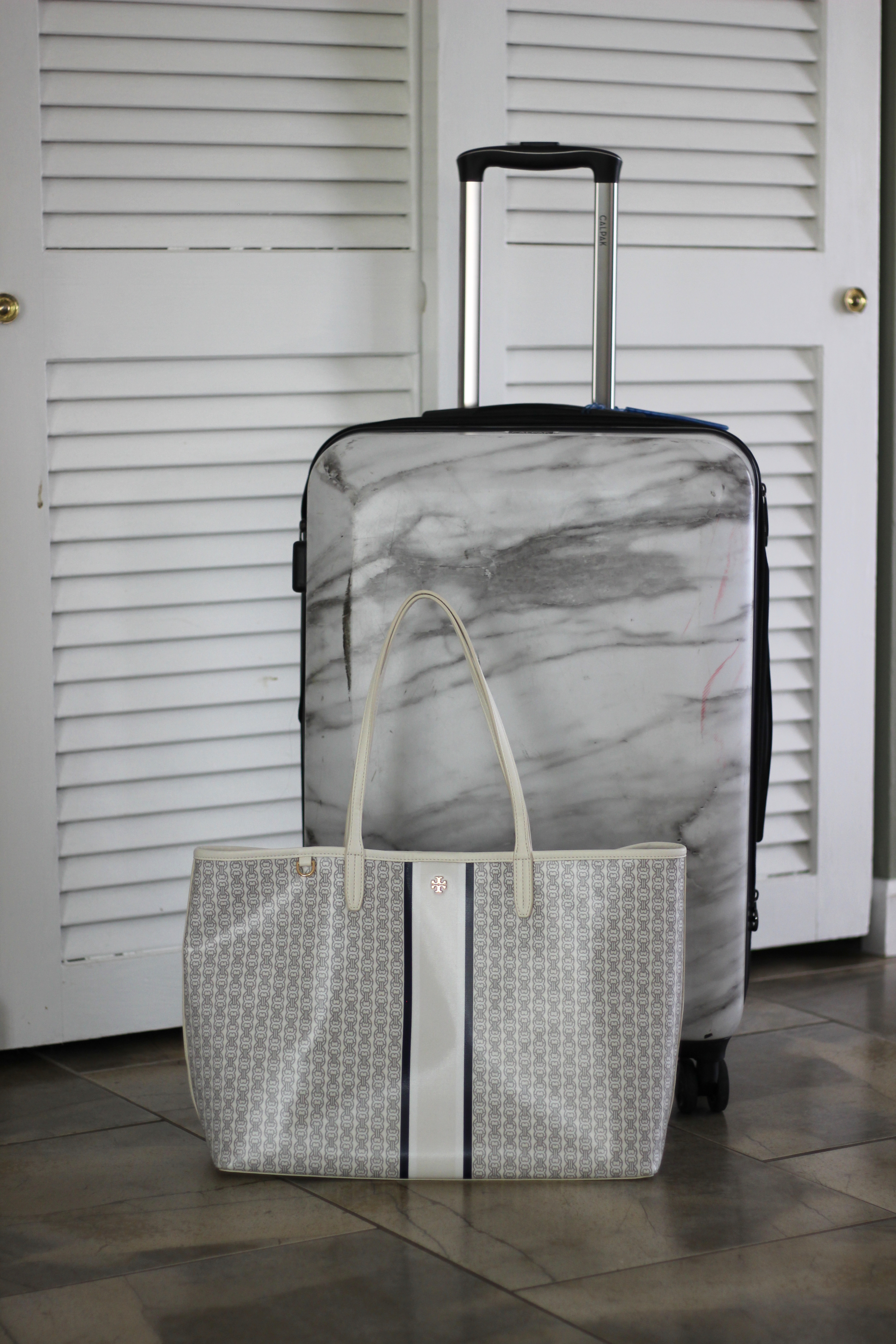 Luckily, I don't mind picking, I love organizing and finding ways to maximize space!
So, where do you start?
First things first, make sure you have clean laundry, have all your toiletries, accessories ready to go. Then check the weather where you are going, you don't want any surprises!
Plan your Outfits
If you can, try to plan out what outfits you want to wear each day and ALWAYS bring some sort of a jacket, depending on the season, even if you are going somewhere warm. A lot of places get chilly at night!
I almost always bring a pair of blue jeans, black jeans, a denim jacket, 2 pairs of shorts (if you are going somewhere warm) and a white t-shirt. Then I will build off that!
Roll your Clothes
I am a firm believer in ALWAYS rolling your clothes. You will be able to fit more clothes and you will have less of a chance of your clothes bring wrinkled!
Pack as you Go
The easiest way to do this is to pack makeup/beauty products while you are applying them. So if you are getting ready before your flight, every item you use, be sure to pack it in your makeup bag/toiletry bag. Same goes for your toothpaste, pills and any other products. Pack it as you go!
Use Clear Toiletry Bags
Not only is it easy for TSA to see what you have but it makes it easier for you to see your products when applying your makeup! Click Here for the bag!
Tips: If you are worried about your liquids spilling, you can unscrew the cap of your bottle, put some cling wrap on the top and then screw the cap back on.
Put your self-tanner in a couple of separate bags because they can often explode in your bag!
If you are a beauty lover and require A LOT of products, the easiest way to pack products is in your checked bag. You won't have to worry about what size liquids you need and having to fit it into the gallon zip lock bag.
Carry On
I like to use a backpack or large tote bag as my carry on. This is where you want to put things you want with you on the plane.
A book to read, a snack (whatever you will want once you are on board)
Hand sanitizer/ Sanitizing wipes
Essential Oils if you are an anxious traveler
Your valuables (laptop, camera, etc)
Anything you would need if you lost your luggage (medication, toothbrush, etc)
Products I Always Bring With Me:
If you are looking to get a suitcase that has maximum space, try looking for one that has a divider in the middle. They are such a game changer! I like to put my clothes on one side and shoes and toiletries on the other side. It's like you get the double space! I've also heard packing cubes are helpful for staying organized as well! Just be careful not to go over the required weight! This is my favorite suitcase!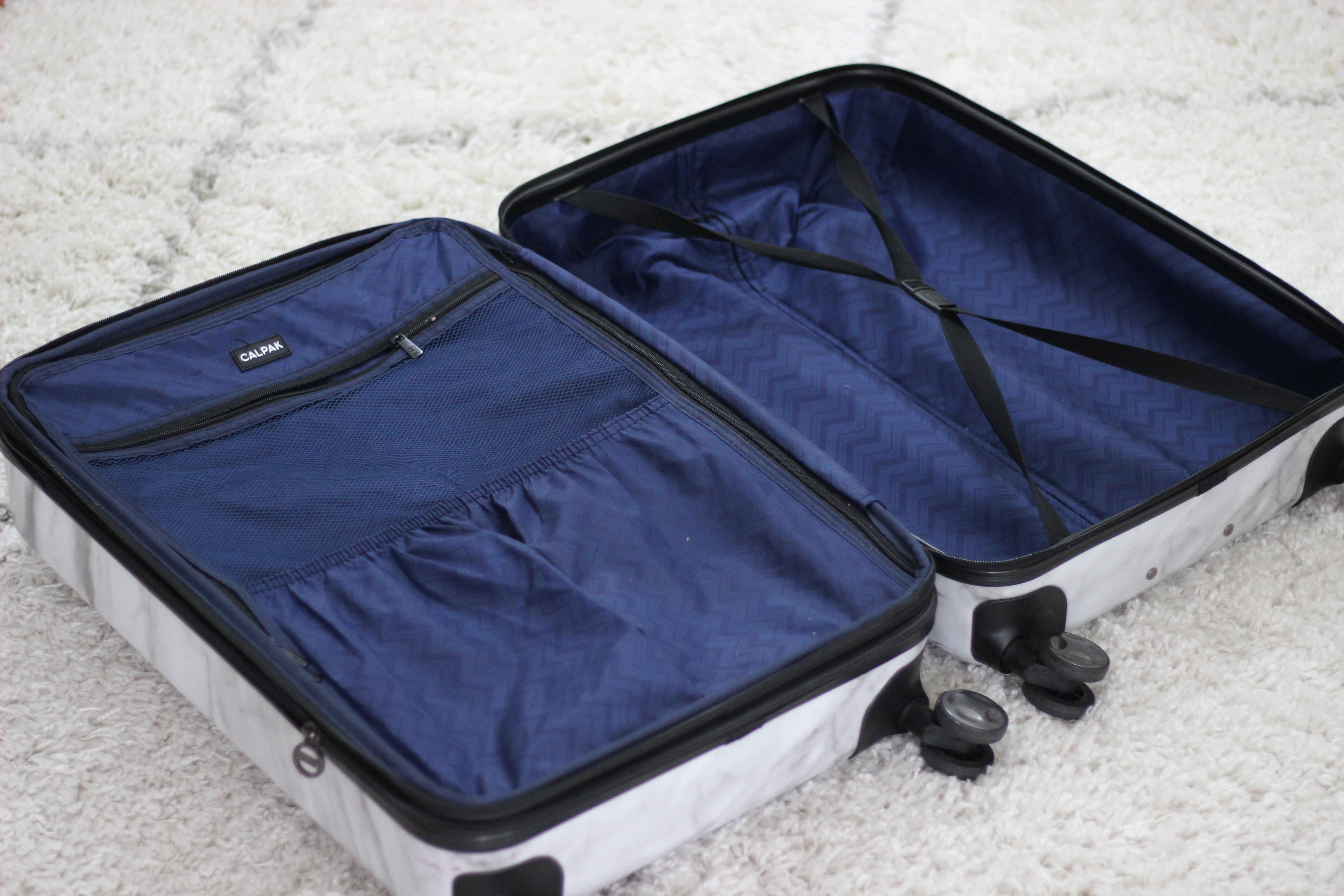 Those are all my tips on how to pack a suitcase, if you guys have any tips I didn't mention, please share them!! I'm always looking for new ways to stay as organized as possible!
Thank you so much for checking out this post, hope this post was helpful for you guys!