Dinner Outfit : Cape Cod
July 9, 2018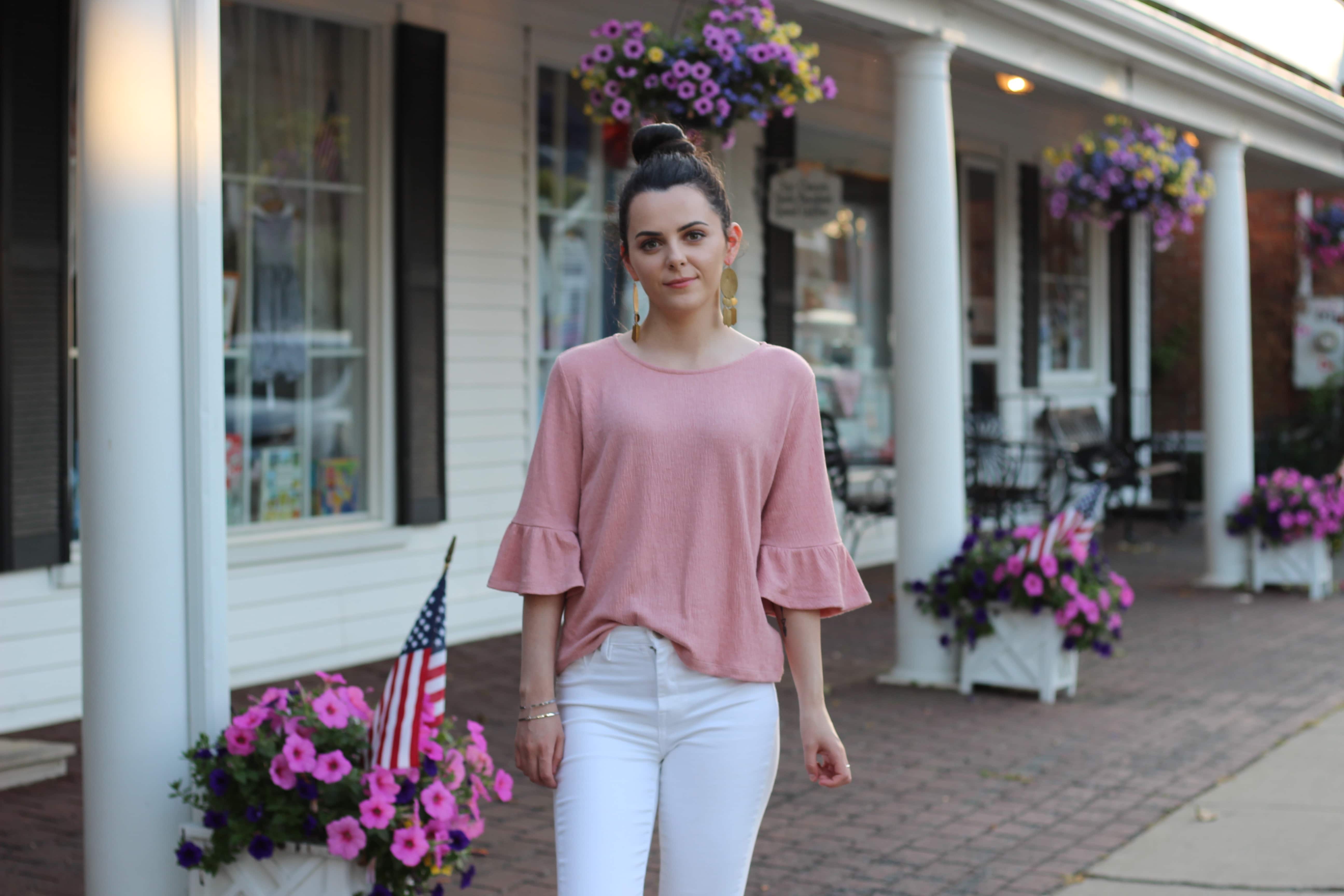 Hello, everyone! Hope you had a great 4th of July! We went to the Cape for the week, so I thought it would be fun to share what I wore out to dinner one night.

For dinner, we went to a town called Osterville. It's a pretty quaint, small town that's a little less touristy than the surrounding towns. I love going there because they have some really cute boutiques, and restaurants/cafes! I like to pretend like its a mini Nantucket!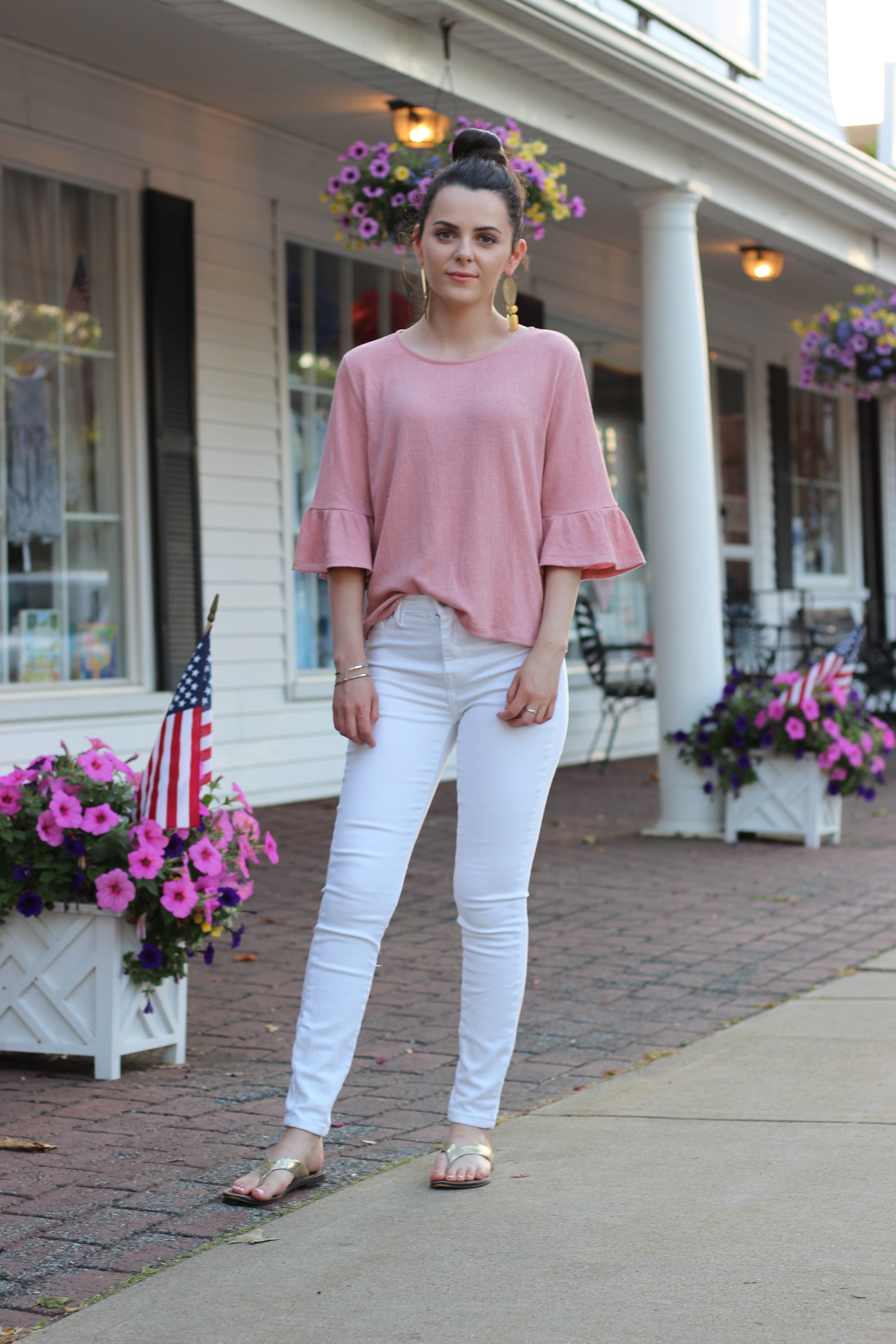 One of the things I've learned from going to the Cape over the years is to always pack some warmer clothes with you. Often times, the nights can be a little bit cooler (especially with the ocean breeze) so I always pack a denim jacket and jeans with me. It might feel like you are dressing wintery but you can still keep it light and airy by wearing something like white pants and or a denim jacket over a maxi dress.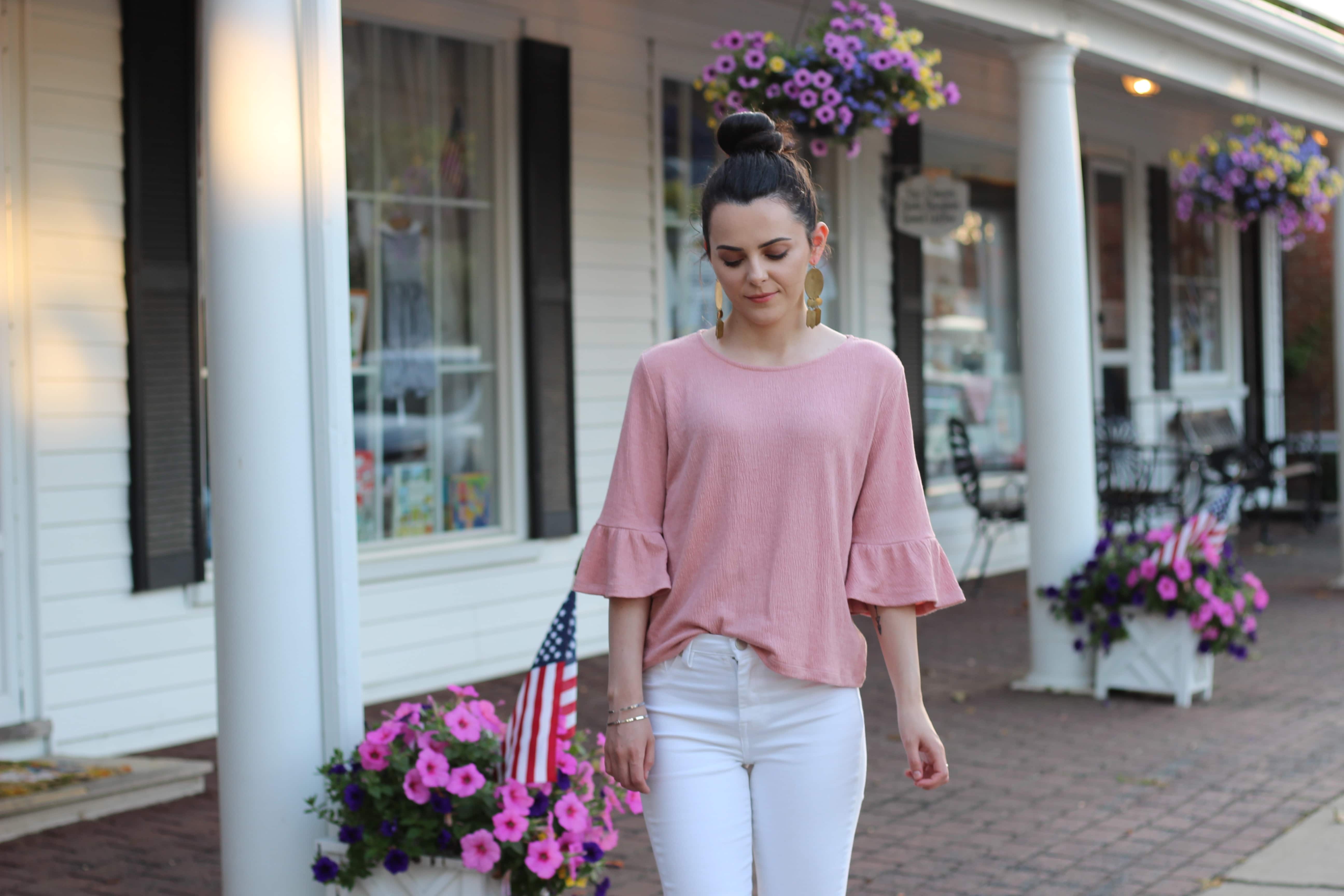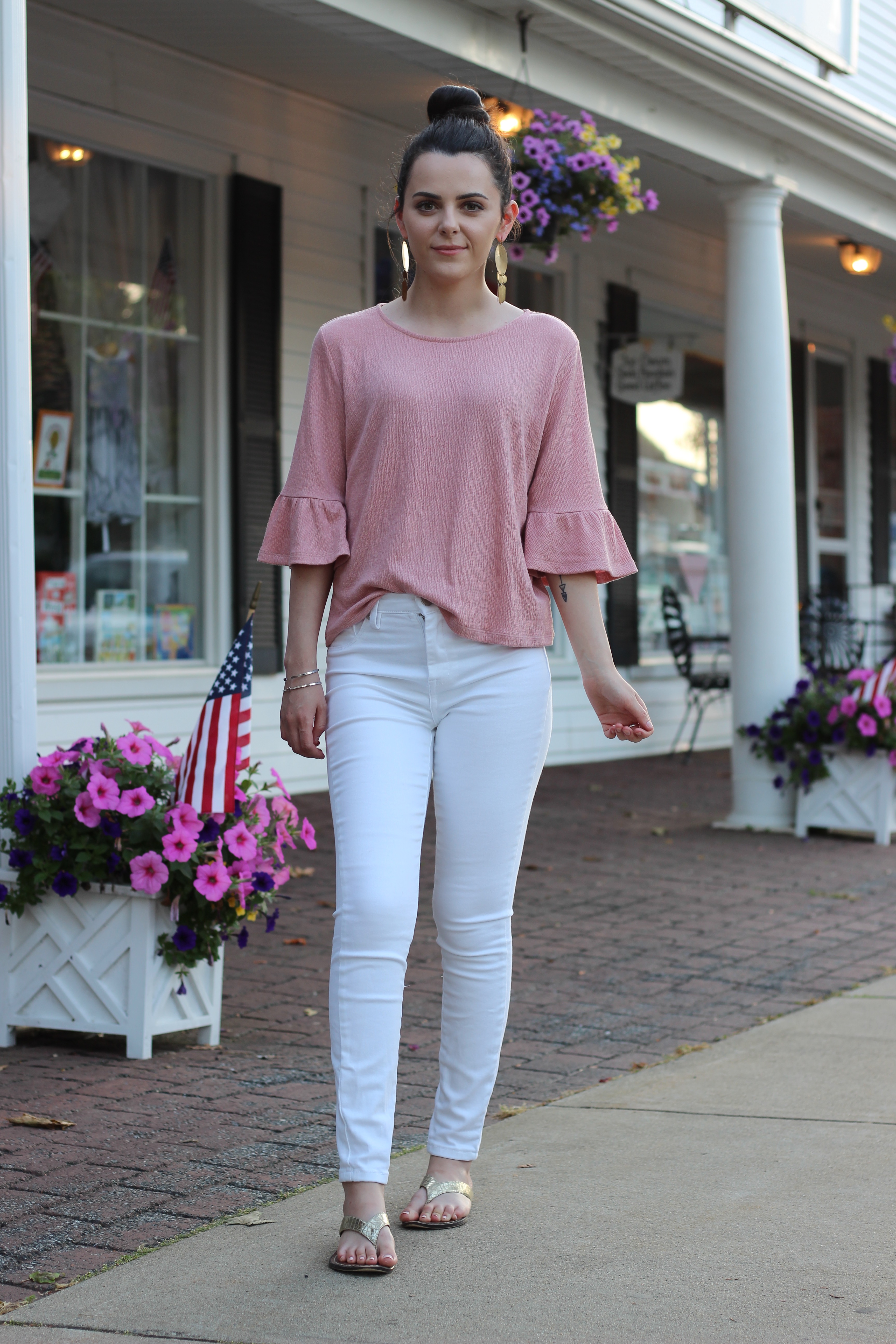 The pink top I am wearing is older so I am not able to link this exact one but I did find a similar one from the same retailer on sale for under $15! I also linked a couple of similar options that are under $40!
For my white pants, I also linked a couple of extra options around the same price range since my exact pair only has one size available!



Is this something you guys would wear? Or do you stick to dresses and a denim jacket? Let me know in the comments! Thank you for reading 🙂