7 Must Have Makeup Products
February 18, 2019

Let's talk makeup! If you've followed me for a while, you probably would remember that Dose of Glam used to be mainly makeup. It feels like it's been a minute since I've shared anything beauty related so I thought what better way to bring it back than to share my 7 must-have makeup products!

One of the reasons I stopped sharing beauty products is because I don't really buy many new products. I've really simplified my makeup products over the years and I normally just keep rebuying my favorites. Anytime I try a product I don't like I normally just return it or I find ways to make it work.
With that said, the products I am going to be sharing with you guys today are my tried and true products. These are the products I can't live without and constantly rebuy.
My 7 Must-Have Beauty Products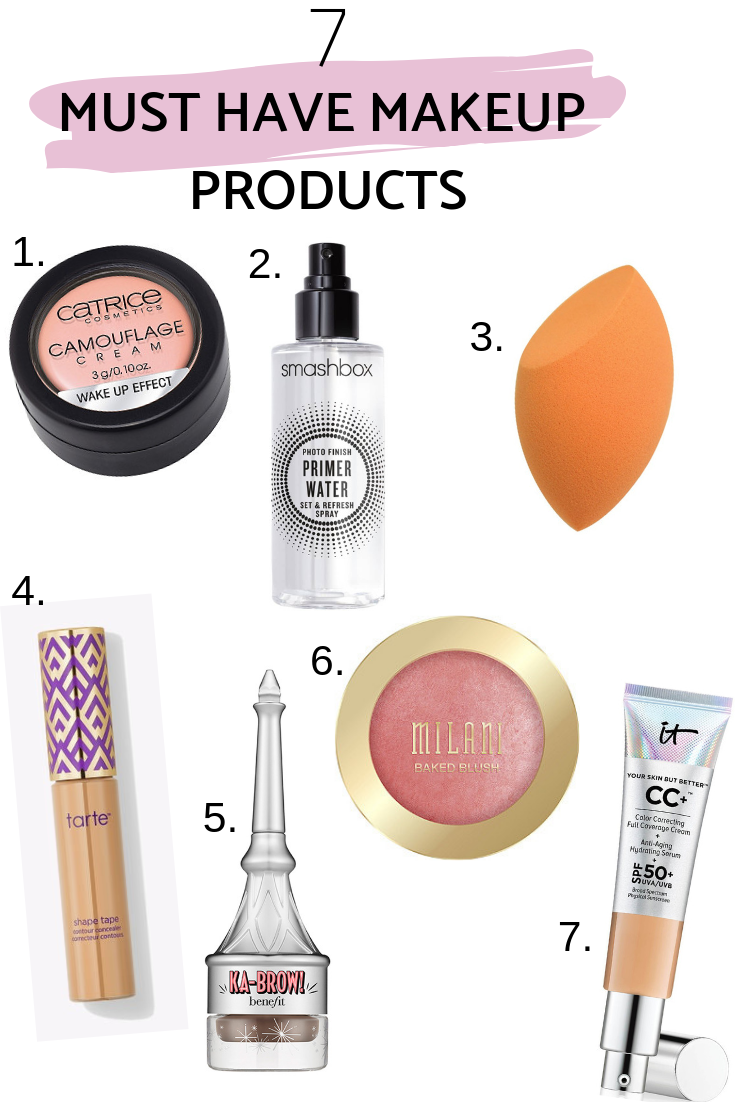 This corrector is perfect if you have stubborn dark circles that you can't cover. Also, it's only $6! I always apply this first, blend it out and then go in with my Tarte Shape Tape concealer after!
I don't know what it is about this primer but it is so refreshing on my dry, sensitive skin. It makes my foundation sit beautifully. I love that you can use it after you've applied your makeup if your foundation is looking a little cakey or too matte. I've also heard it works great on oily skin!
I can't live without a makeup sponge! I love how this one applies my makeup perfectly while still giving my skin a healthy finish. I used to use the Beauty Blender but I find this one works just as good and lasts longer. Plus it's significantly cheaper!
This is such a popular concealer and for good reason! It is full coverage so you don't need to apply too much of it and it lasts all day. It works great both under the eyes and on any blemishes!
This is one of my favorite brow products. It is a creamy/gel type formula which is great for people who have very thin or sparse eyebrows (just make sure you are creating hairlike strokes with the brush). This product also stays put all day!
I think so many of you guys will love this blush. It's the perfect peachy/pink shade that would look beautiful on many different skin tones. The color gives you the perfect healthy glow. If you don't like shimmer in your blush, you might not like this but I really think it's worth a try!!!
Yes, it is a CC cream but it is full coverage without looking too heavy and cakey on the skin. On days I want fuller coverage I will apply this with a brush and then smooth it out with a beauty sponge. On days I want something lighter, I will apply it with my hands and then smooth it out with my sponge. I love mixing it with more matte foundations to create the perfect finish!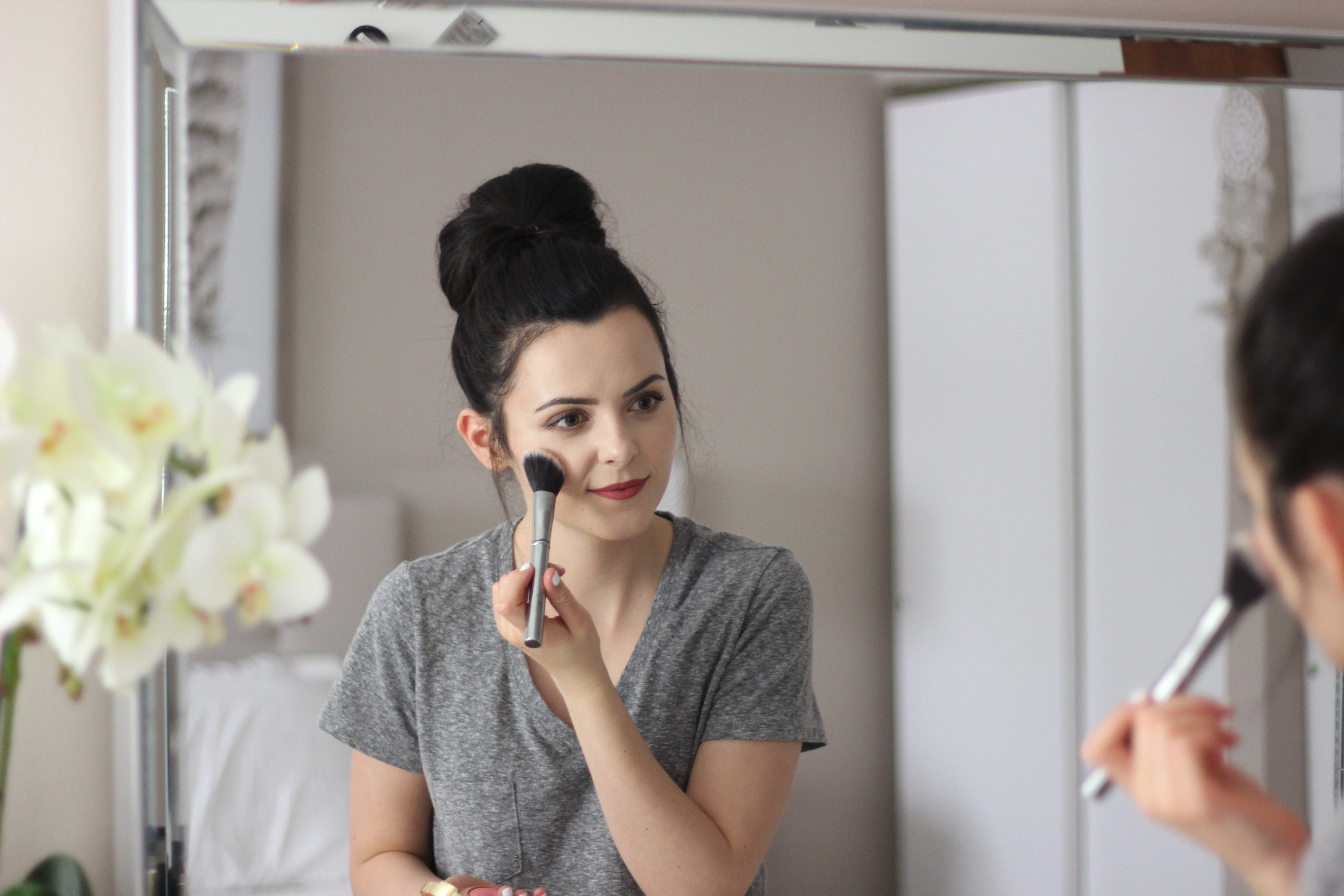 I hope you found some products you think you might want to try and if you'd like me to share more beauty products or reviews, let me know in the comments!