The Perfect Everyday Lip Colors
February 25, 2019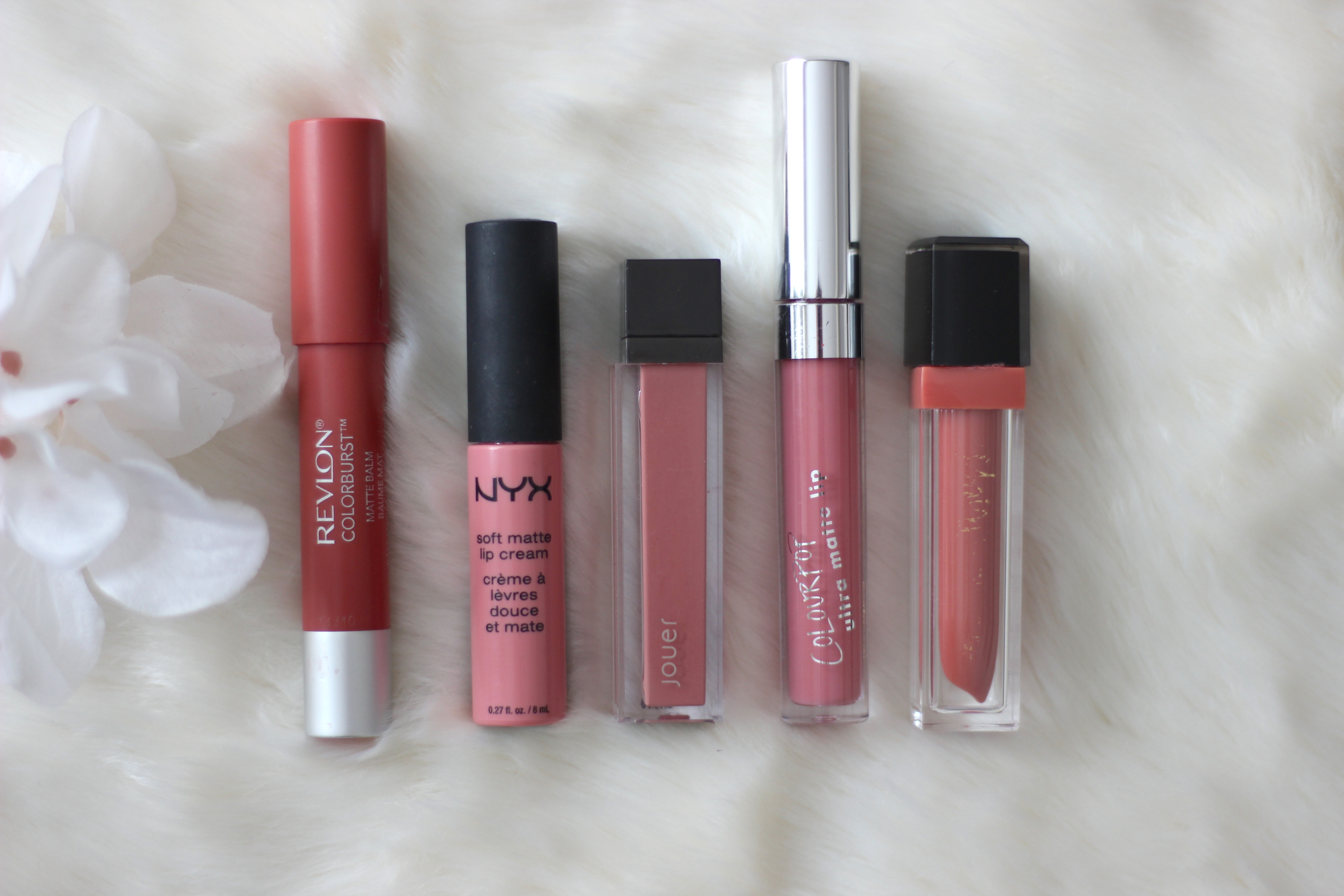 If you saw last weeks blog post, I shared my must-have makeup products and a lot of you guys seemed to love it! So today I want to share with you the perfect everyday lip colors!
The lip colors I am sharing today are all liquid lipsticks. I love wearing them because they last so much longer on my lips and you can get a really clean application. I know some people are nervous to try them because they are afraid it will be too drying but honestly, they have come a long way. As long as you apply chapstick before you start applying makeup, you should be good to go!
Also, their drier formulation means that they will be more long lasting on your lips! This is great for people with thinner lips because that means you will be able to create the lip shape you want and have it last way longer than a traditional lipstick.
The colors I am going to be sharing with you are the perfect everyday lip colors! Aka They might all look VERY similar.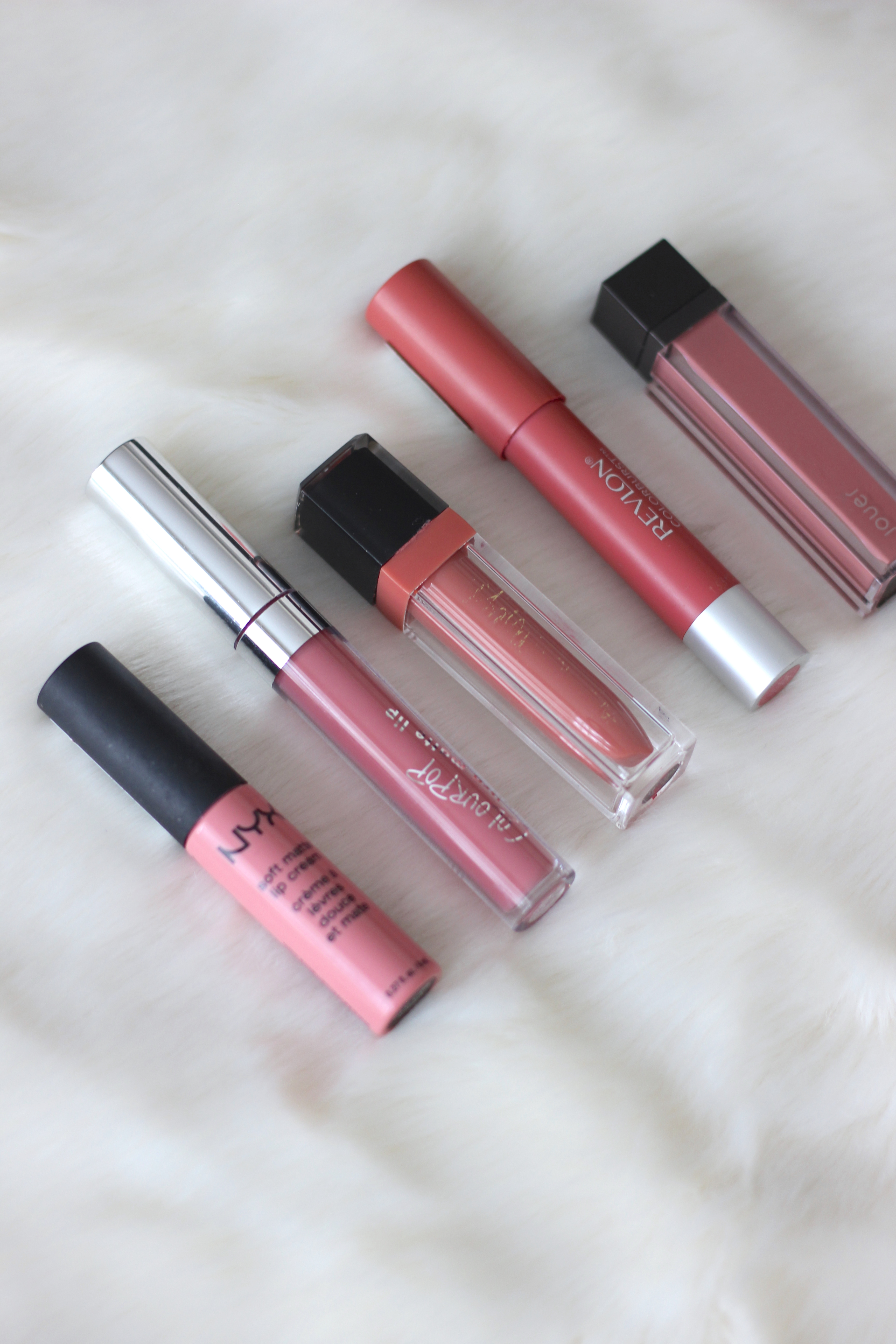 The Perfect Everyday Lip Colors
If you've been following me for a while, you have probably heard me talking about this liquid lipstick a lot. It is one of my all-time favorite lip colors and formulation! Jouer's website describes the shade as a warm nude pink. I generally don't opt for warm toned makeup products but I find that this shade is neutral enough where it looks fine on my skin tone and more importantly, doesn't make my teeth look yellow!
This is one of my more recently purchased liquid lipstick colors and I absolutely love it! The staying power of this liquid lipstick is amazing and ColorPop is incredibly affordable! It's a true blue pink color so your teeth will look nice and white! If cooler tones aren't your thing, try the shade "Sunday", it's very similar but warm toned!
Everybody needs the perfect peachy pink tone and this one is the perfect shade! It's a shade that will wake up any look! The formulation is very comfortable as it doesn't fully dry down so your lips won't feel dried out. I think you guys will love this one!
This is a product you can never go wrong with. The formulation is very comfortable and the price point is perfect! This is the perfect bright pink shade if you have fair skin but on darker skin tones it will be the perfect pinky nude color. This one won't last as long on your lips but I still recommend checking it out!
This product is actually a matte balm so the formulation is a lot more hydrating than the ones listed above. On me, I find that it stays on my lips quite a while. This is a great one for people who want something more moisturizing on their lips. Like the others, the color is a really nice pink shade.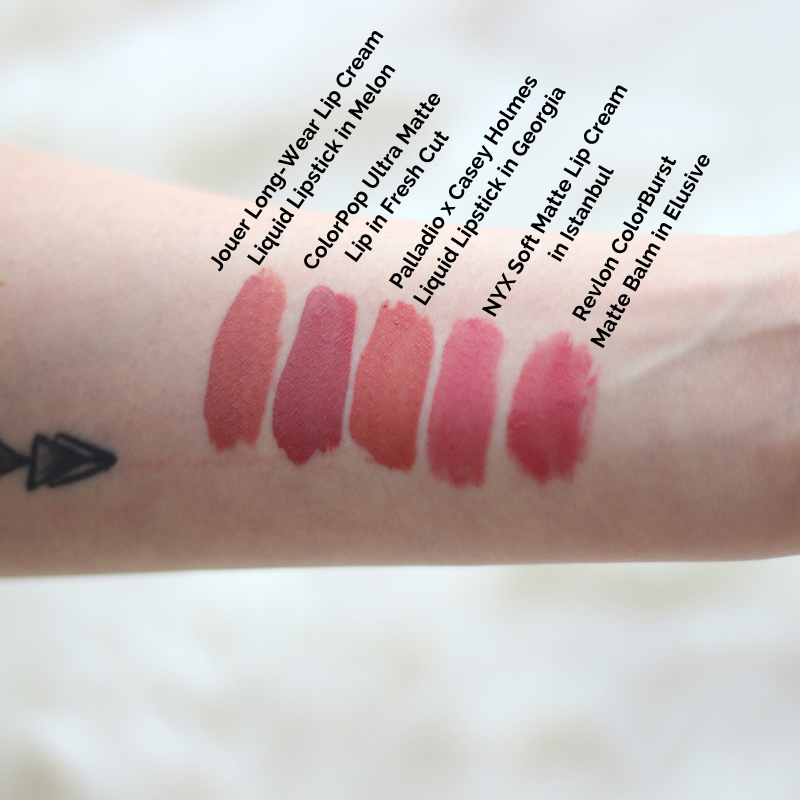 Well, these are all my favorite everyday lip colors at the moment. I hope this post was helpful and that you were able to find a color you like! Thank you for reading!