How to Style a Camo Jacket
February 19, 2018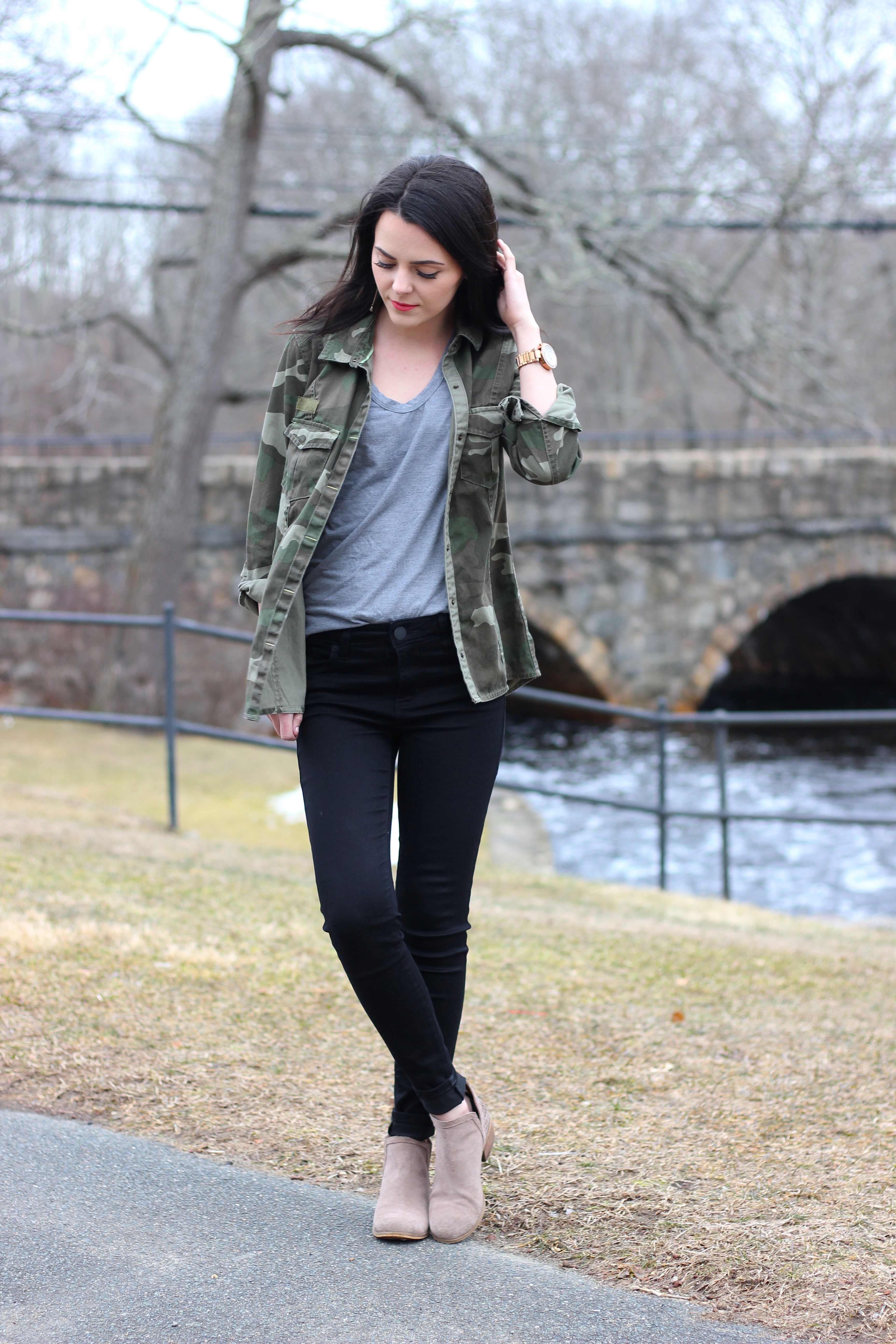 Happy Monday! How is everyone's President's Day going? Mine has been low-key, just worked on some blog stuff. Today I wanted to share how I styled this camo jacket casually for lunch with my boyfriend.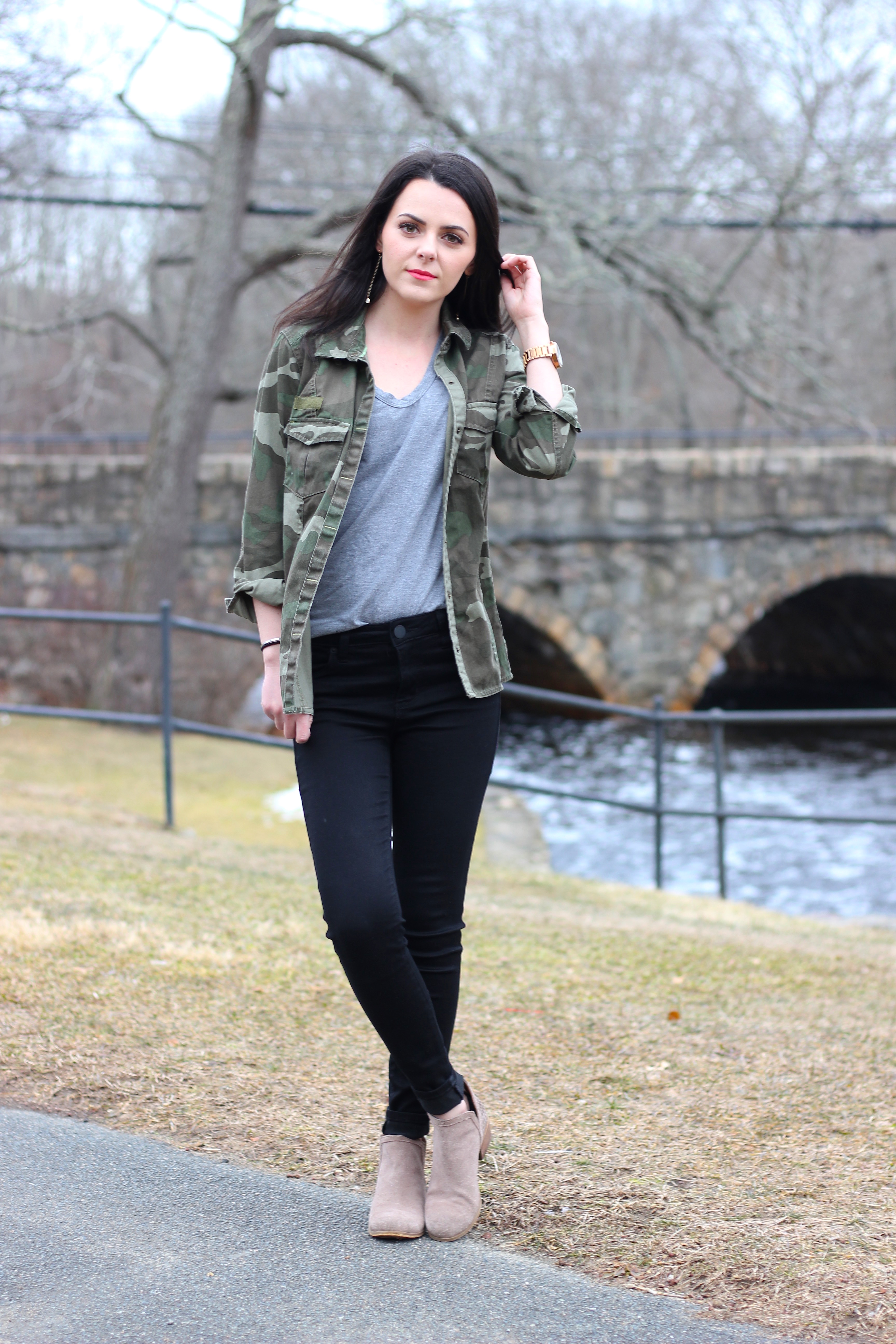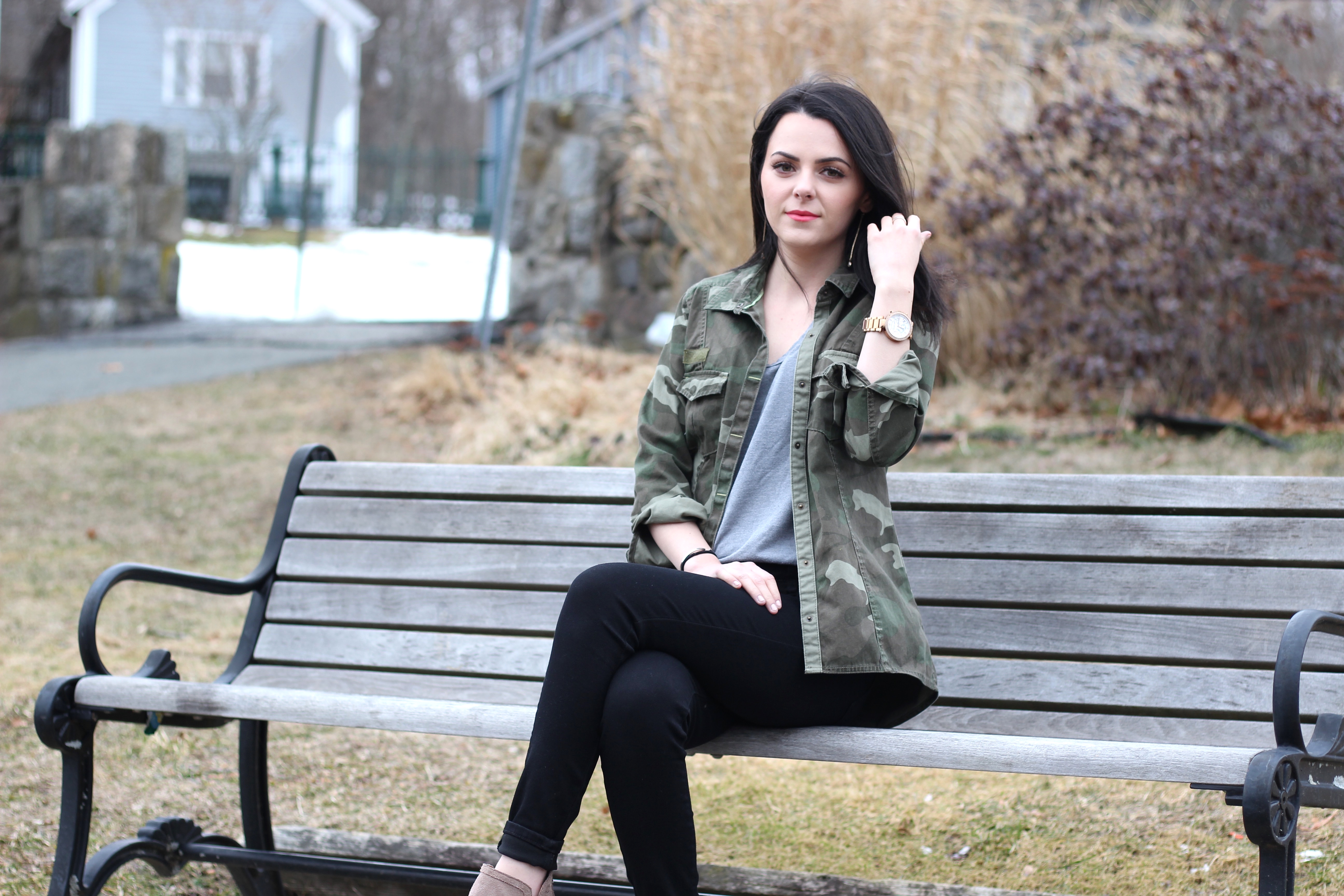 Jacket: Nordstrom Rack / Shirt: Topshop / Jeans: Nordstrom / Shoes: Nordstrom Rack / Earrings: Vici
If you've been afraid to wear a camo jacket, don't worry, I got you! Trust me, they are so easy to style!
Instead of seeing the camo print as something that's bold, just envision that it's a solid green jacket. That should help you figure out what colors to choose. Since my style is really casual and simple I always wear it with jeans or black pants, paired with a solid shirt. Another cute look for warmer weather would be with a solid colored dress and white sneakers! Unfortunately, since these are older pieces I've had in my closet, they aren't available online but you can defiantly achieve the same look with similar pieces. Here are a few options I linked below!
Let me know what way you'd style a camo jacket! Thank you for reading!