Must Have Shoes for Spring!
April 1, 2019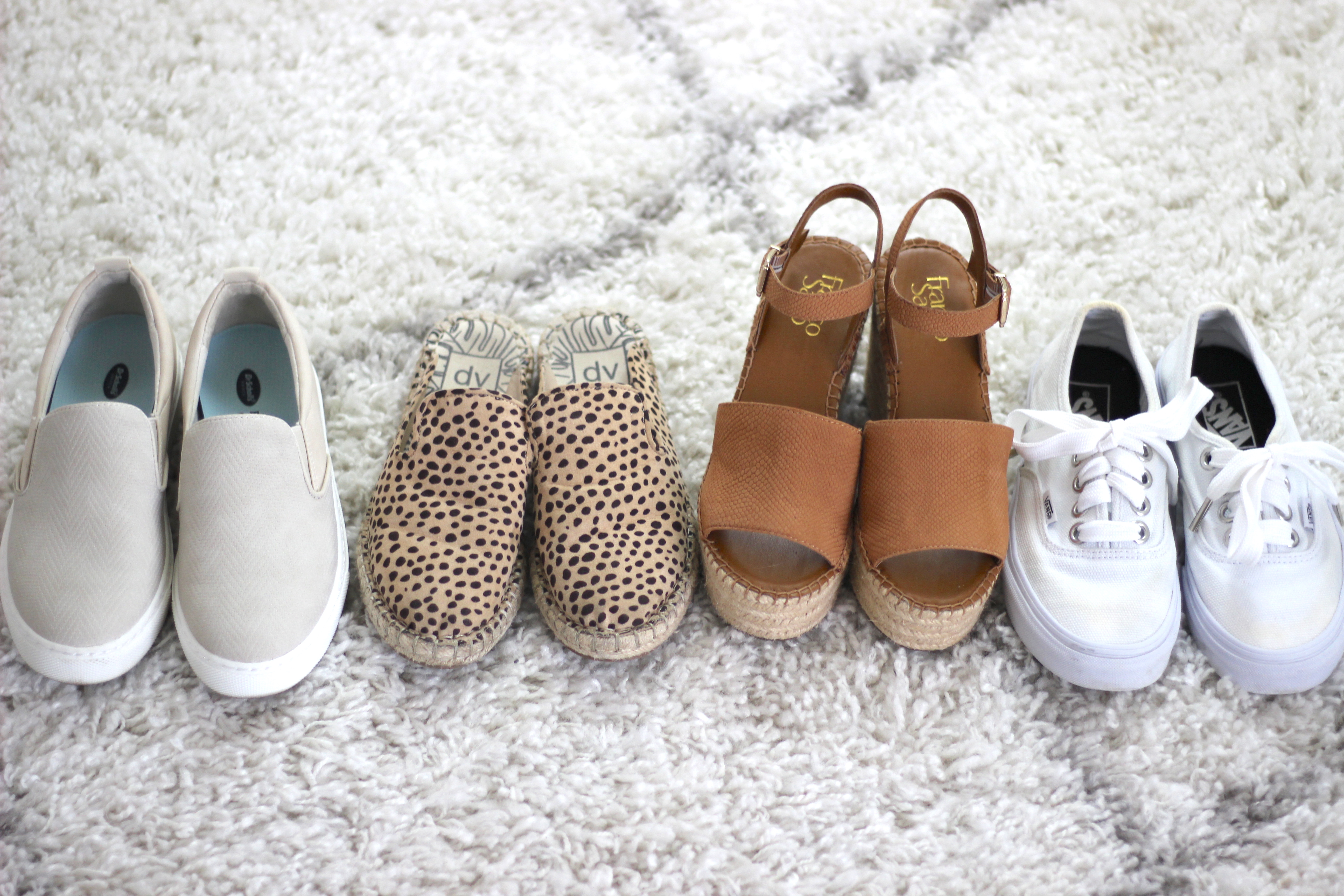 If you missed last week's blog post, I covered some winter to spring transition pieces. Tying in with that, today I am sharing my must-have shoes for spring! I'm going to be sharing some shoes I personally own as well as other pairs I think you guys would like!

In my winter to spring transition pieces, I mentioned how I love when the season changes because it feels like a fresh new start whether that be in your personal life or with your wardrobe! It's always fun to get some new pieces but bringing out some of your older stuff is just as exciting because you might style it differently this year!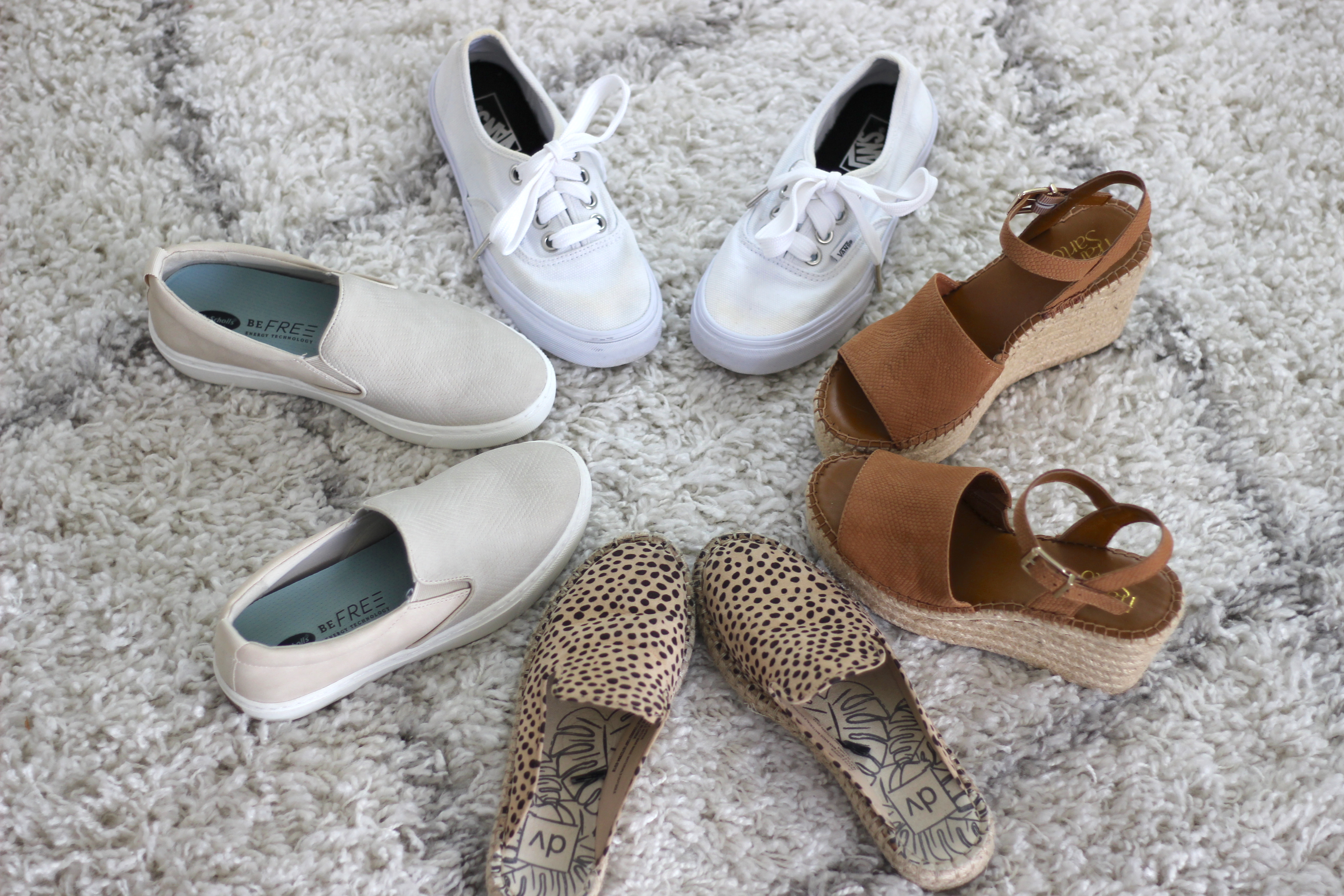 Must-Have Shoes for Spring
Wedges
You can't go into Spring without a pair of wedges! I wear them like crazy when the weather is warm and I recommend getting a good pair that is comfortable! You can style them with both jeans and dresses.

Sneakers
Have you seen all the fun everyday shoes out right now? I've been loving platform sneakers! But there is also nothing better than a fresh pair of white sneakers. I love the look they give to jeans, shorts, and dresses. They go with everything!

Slip-on Shoes
Slip-ons are pretty much the same thing as sneakers but just easier to put on. If you are looking for a comfortable and good quality pair, check out the Dr. Scholl's pair!

Mules
Mules have been so popular the last few years and I don't think they are going anywhere, any time soon! They are such a classic piece and a great transition piece as well. You can wear them to dress up your outfit or wear them more casually.

I wouldn't normally consider myself a shoe person but I have been loving getting new pairs of shoes and trying out different styles! It's also great that you can find so many trendy shoes for an affordable price!

What are your favorite shoes to wear during the Spring? Leave me a comment below. Thank you so much for reading!