Plaid Top + Jeans : OOTD
October 8, 2018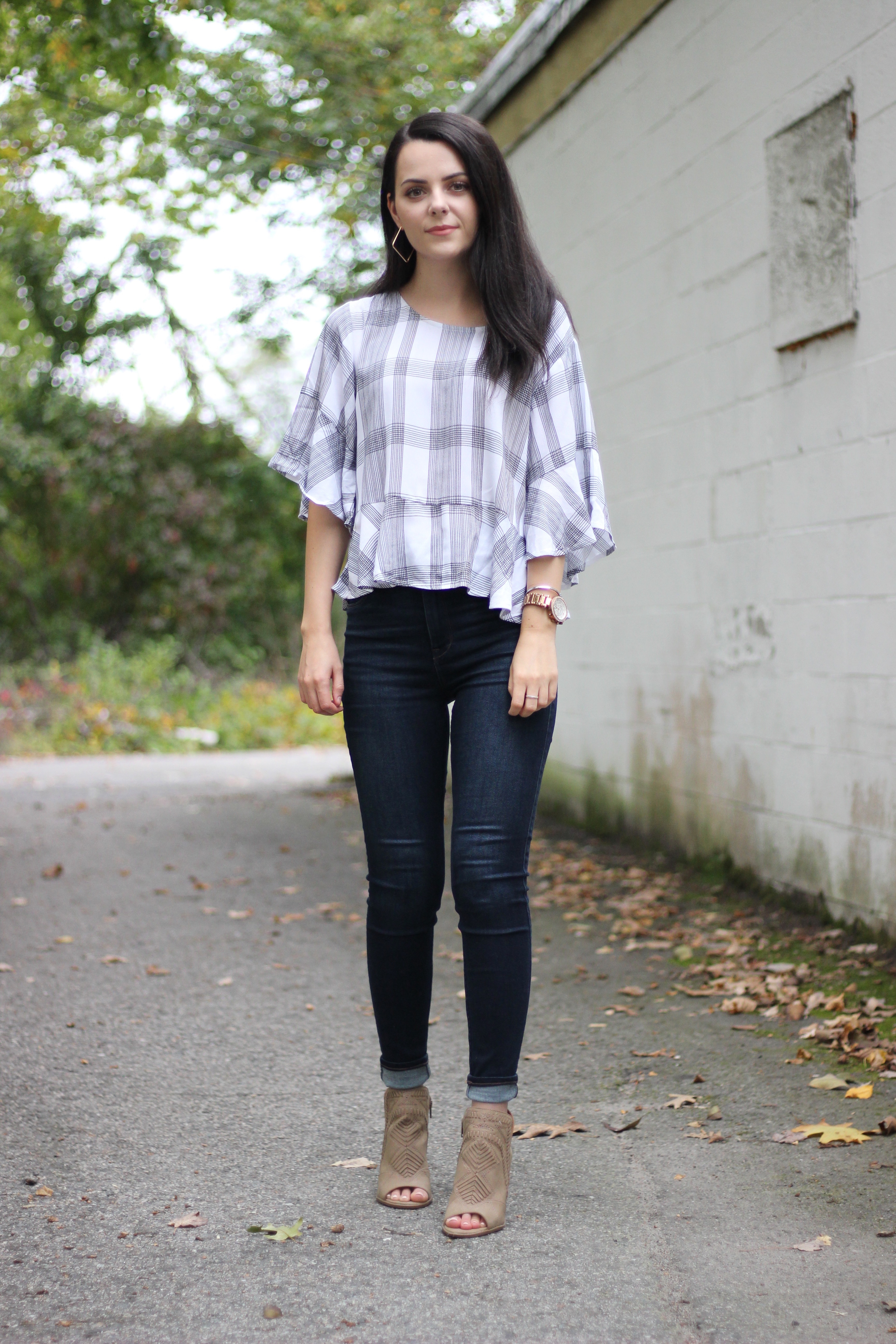 Happy Monday guys! What's a better way to start off the week than with one of my favorite finds! You guys are not going to believe how affordable this plaid top is! As soon as I saw this shirt, I knew I needed to share it with you guys!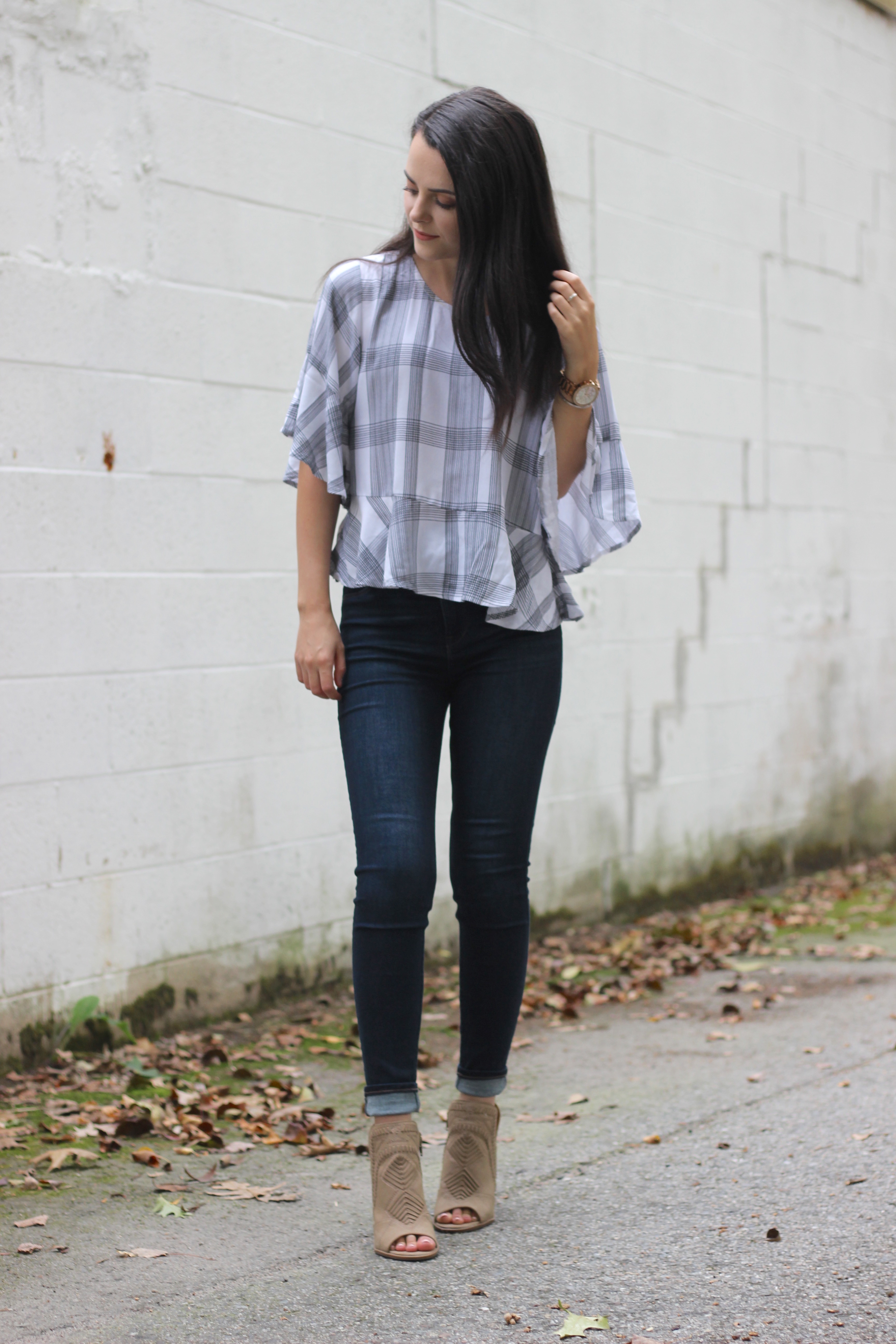 One night when I was scrolling through Nordstrom Rack, I came across this top. The plaid print immediately spoke to me, so naturally, I had to buy it! The reason why I thought this top was the perfect item to share with you guys is that it is only $8.79!! Have you ever heard of such a good deal in your life?!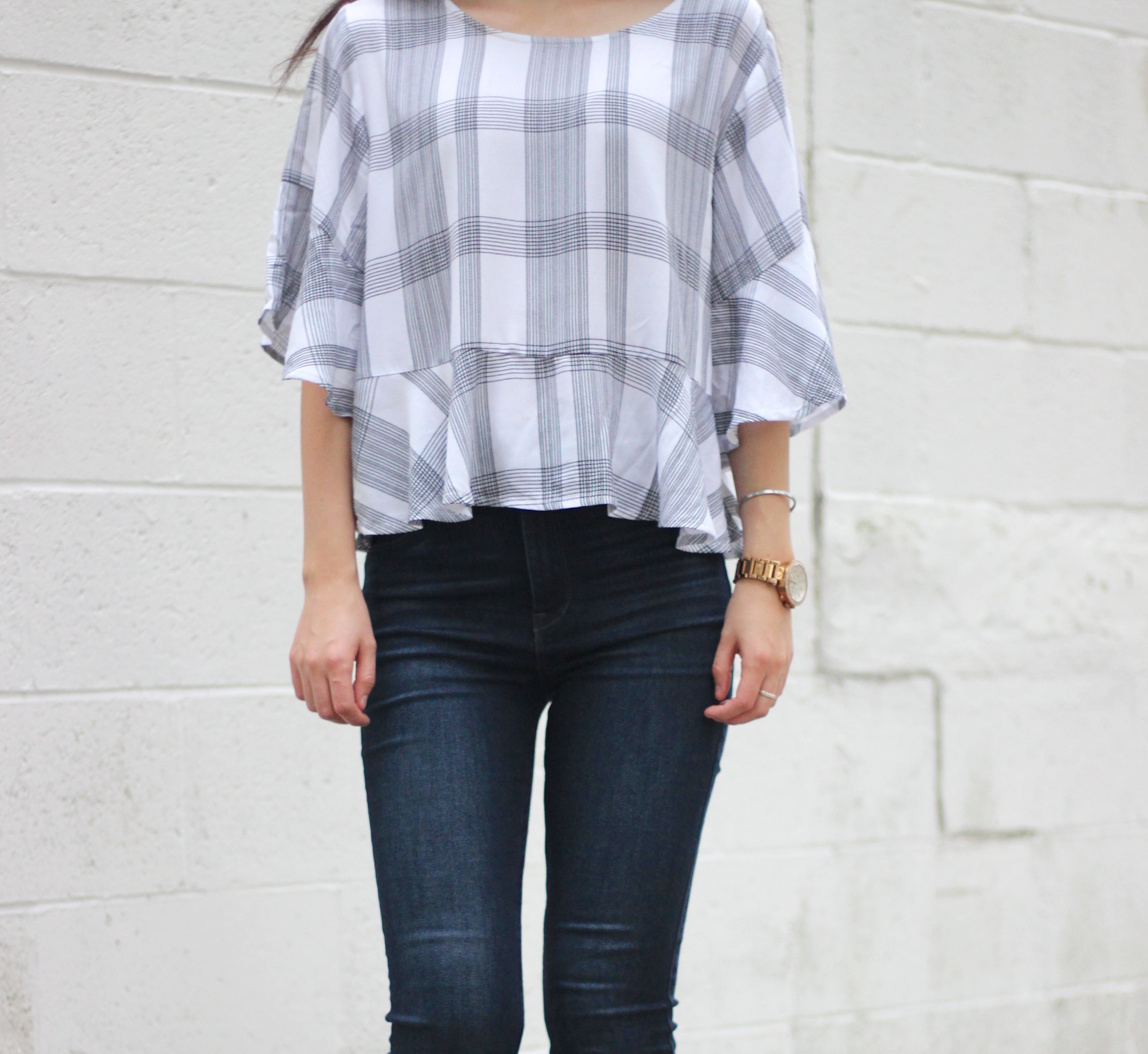 This top also comes in 4 other colors (and an additional 4 sold out colors) all of which would be perfect for work, going out or for a casual day. I don't own enough tops like this but they are honestly the perfect top to have in your wardrobe. This top would also look good paired with a skirt and boots!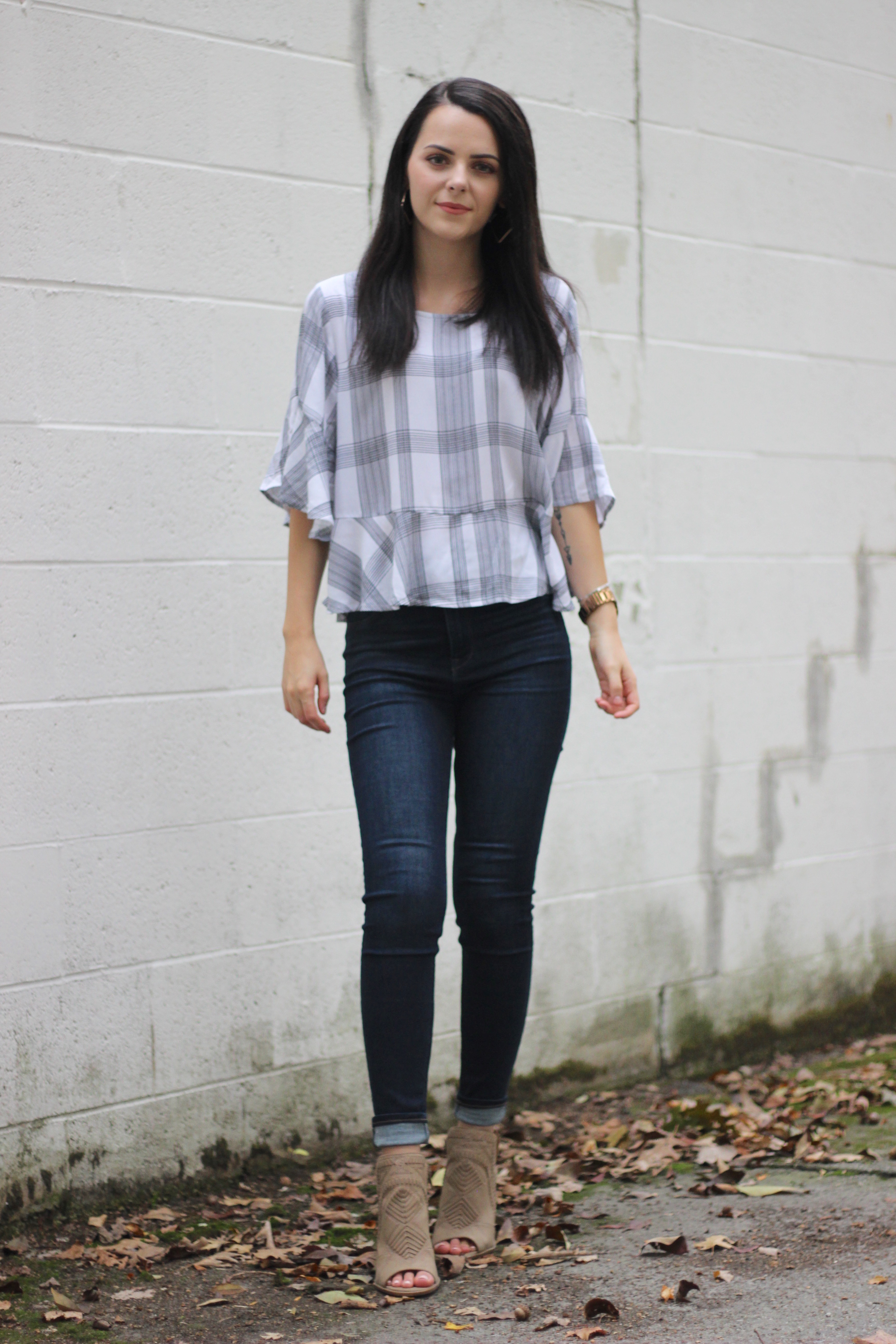 I hope you guys love this find as much as I do! Let me know if you would like to see more of my affordable finds with you guys! I love a good bargain 🙂
Thanks for reading!