Spring Trends For 2020
March 2, 2020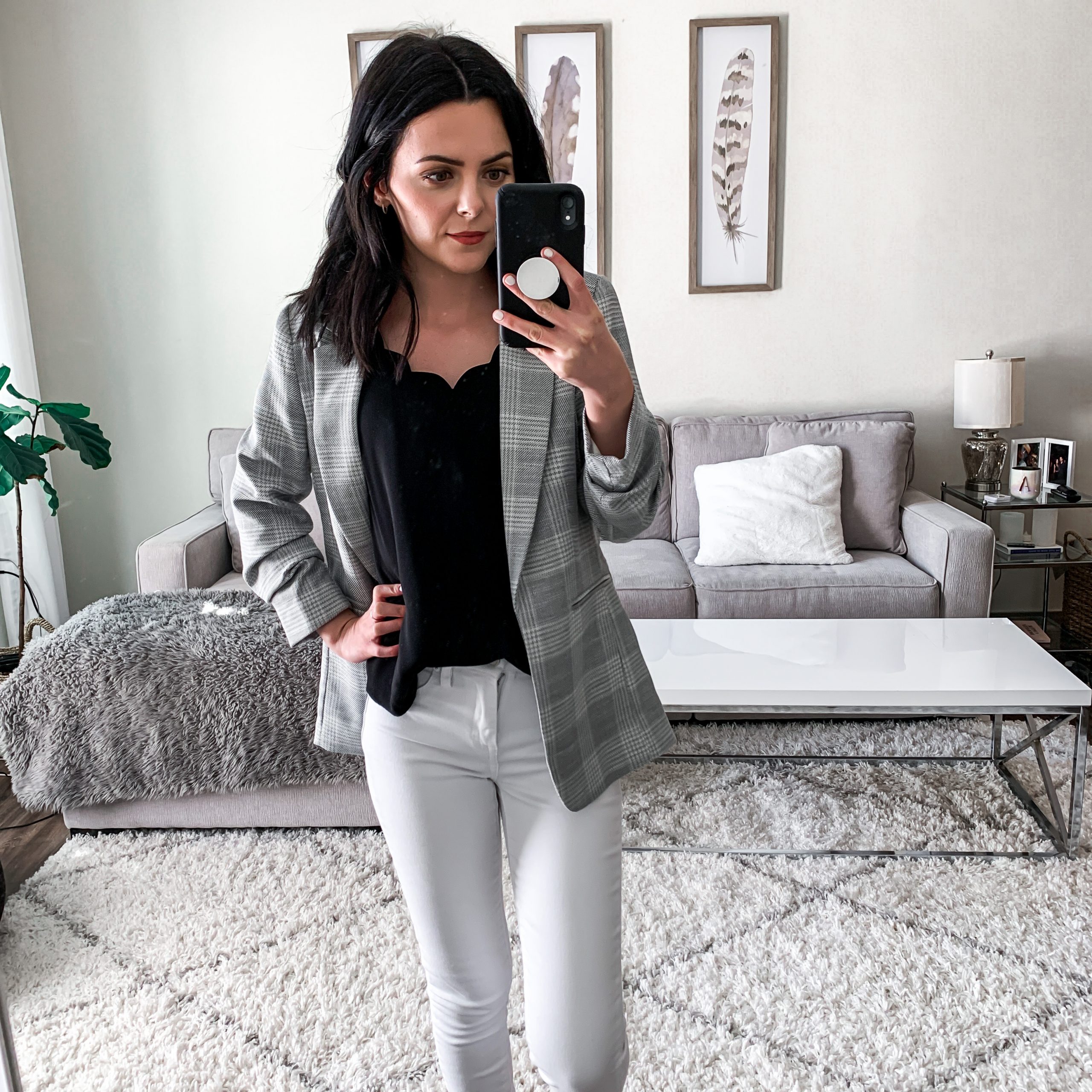 Want to know what some of the top trends are for this Spring? Keep reading to find out!

Who else is ready for Spring?! I cannot wait! Unfortunately, we still have another month or so of cold weather here in Massachusetts but it's always nice to start collecting some warmer weather pieces once it's March. Especially if you are going to be traveling!
After doing some investigating and seeing what was shown on the runways, these are the top trends for Spring 2020!
Spring Trends For 2020
Mom Jeans / Straight Leg
This has been a popular trend lately and it isn't going anywhere for the Spring! I love the modern look it gives to an outfit!

Crochet
This screams music festival to me! The perfect trend for those of you who love boho/70s vibe!

Bra Tops / Lingerie
Lingerie inspired clothes are going to be huge throughout the spring. If you are afraid this look is too revealing, pair it with a blazer for extra coverage!

Sheer / Mesh
We started seeing this trend a lot throughout the winter and it's still popular for the spring. I love how customizable it is. You can find tops with the mesh just on the sleeves or you could get an all-over sheer top and wear a bra top or a tank top underneath!

Polka Dots
Who doesn't love polka dots?! You can expect polka dots to be EVERYWHERE and I'm not mad at it!

Ruffles
Ruffles galore! The runways showed a lot of tiered ruffled skirts and ruffle details on shirts. Such a wearable trend to achieve.

Menswear
Get those blazers and suits out! There is going to be a lot of colorful suits and blazers this season.

Pleated Skirts
There were so many skirts shown on the runways, especially plated ones! This trend is perfect for people who want to wear something "trendy" but don't want something too drastic. Perfect for casual days and for a night out!

Puff Sleeves
Along with polka dots, puff sleeves are going to be everywhere this season! When I think of puff sleeves, I was thinking of something extreme but there really is a lot of really cute, "toned" down versions!

Other Popular Trends:
all white, utility-style, vests, fringe
Colors + Prints to look out for:
orange, 60's print, beige, rosemary green, jungle print
I just thought I should mention, just because these are in "style" doesn't mean you HAVE to wear these. I always like to take bits and pieces from trends to create my own personal look. There is no right or wrong in fashion!
Did you see any trends you plan on incorporating into your style?
Hope you guys enjoyed this type of post. I plan on doing more blog posts like this every season!