Simple Micellar Water
April 15, 2015
Finally a Micellar water has come to the states!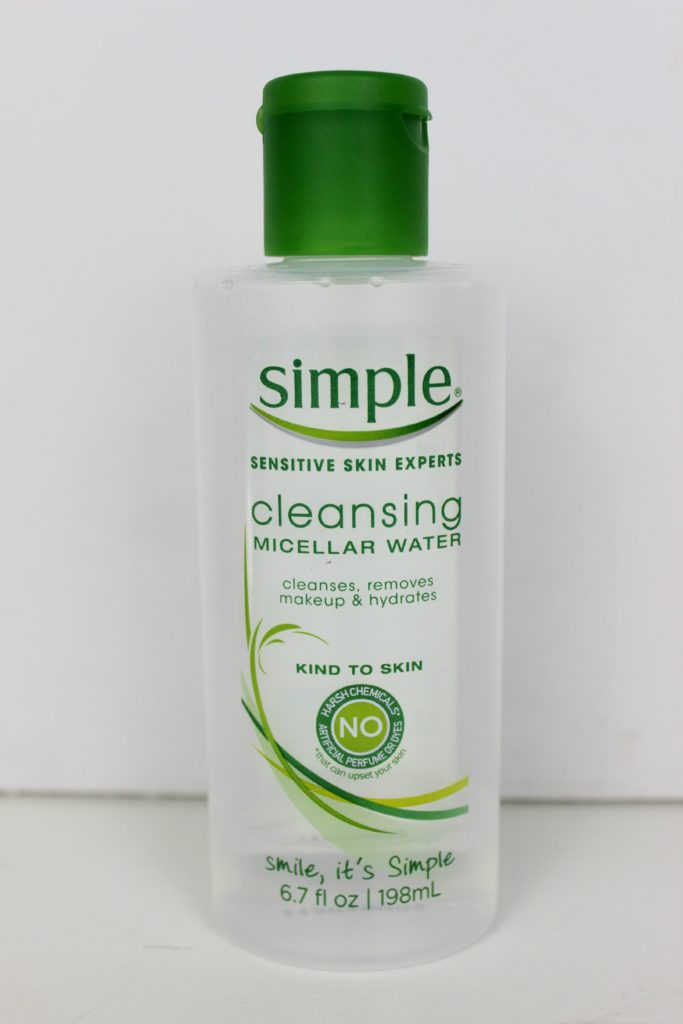 For a while now, I have been debating on whether or not I should purchase the famous BioDerma Micellar water. Then one day my friend with similar skin to myself, asked if I had tried the new Simple Micellar water. I hadn't even heard of it at the time! So naturally I ran out and bought it.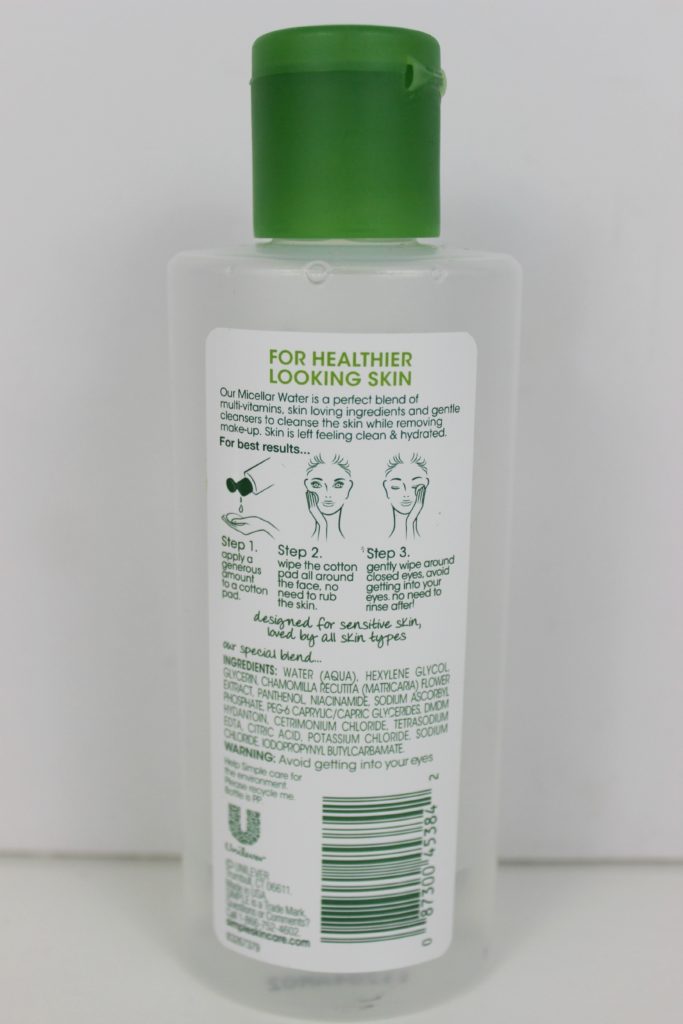 Since I have very dry, sensitive skin I knew I wanted to use this as a cleanser for the morning only. Initially it took me a while to get used to not using a traditional cleanser and rinsing with water, but I ended up really liking it. I felt like it was calming my skin down and keeping it hydrated.
I then wanted to test this product out further and use it as a makeup remover at night. I held a saturated cotton round over my eyes for 20-30 seconds to "loosen" up my makeup and gently wiped. This product took forever to remove all my makeup, and I was wasting so much product and cotton rounds. My skin ended up getting really dry, red and irritated because I had to really apply pressure too take off the makeup. I personally will stick to using oils to take off my makeup because it is way more effective, gentle and moisturizing.
Overall, I really like this product because it helps me from over stripping my dry skin. If you plan on buying this product I would recommend using it as a morning cleanser or to use it with a q-tip to remove any mistakes you might make when you are applying makeup.
Pros:
– Affordable
– Can be found at drugstores
– Keeps skin hydrated if used in the morning
– Doesn't leave any residue on the skin
Cons:
-It was sold out at a lot of drugstores near me
– I used it up pretty fast because of trying to use it as a makeup remover
– Wont remove your makeup
Have you tried any Micellar waters? Which one is your favorite?