Colour Pop Lippie Stix w/ Lip Swatches!
April 5, 2015
After constantly seeing and hearing people rave about Colour Pop, I finally decided to place an order! And since they are so affordable, I thought I'd buy a good amount of their "Lippie Stix" to really get a good grasp on their products.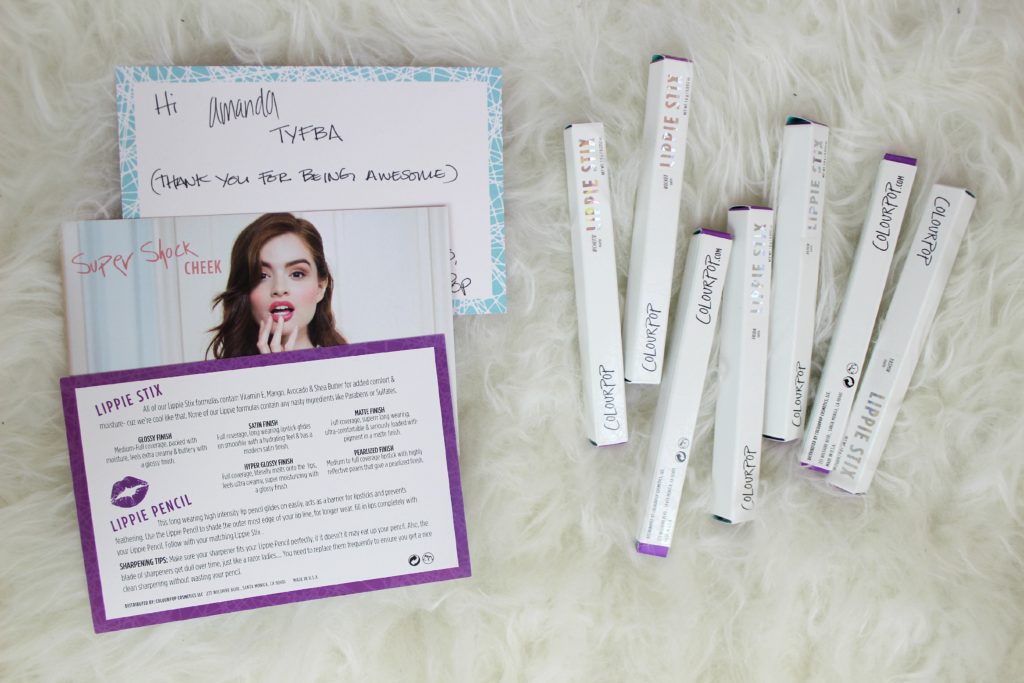 Lippie Stix only cost $5 but their quality is definitely comparable, if even better, than MAC, which is crazy because MAC's lipsticks are $15!  This is a great option for people that love makeup and want to try out different colors but might not have the money to buy or don't want to spend a bunch of money on a color they might never even wear. The pigmentation and consistency of the shades are excellent and well worth the $5.
I had a really hard time deciding which colors to get since there are a crazy amount of them, so I went on youtube and watched some lip swatch videos to see what I liked the best. My goal was to try to get a nice array of colors, and to get shades that I don't already own.
The packaging is very simple but still cute. They come in a thin tube, which actually makes for an easier application, in my opinion.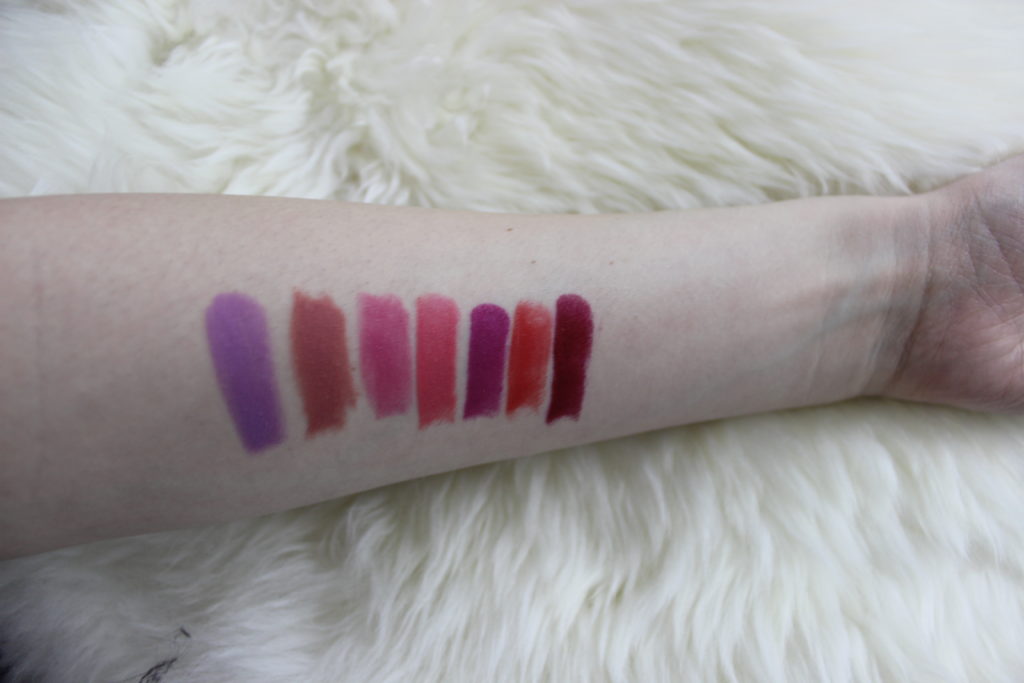 Now for the cute Names…
Pros:
– Affordable
– Very pigmented
– Fairly long lasting
– Amazing color selection
– Goes on easy
Cons:
– You can only order online
I can't wait to order more from Colour Pop. Have you tried any of their products?