Spring Vibes
April 30, 2018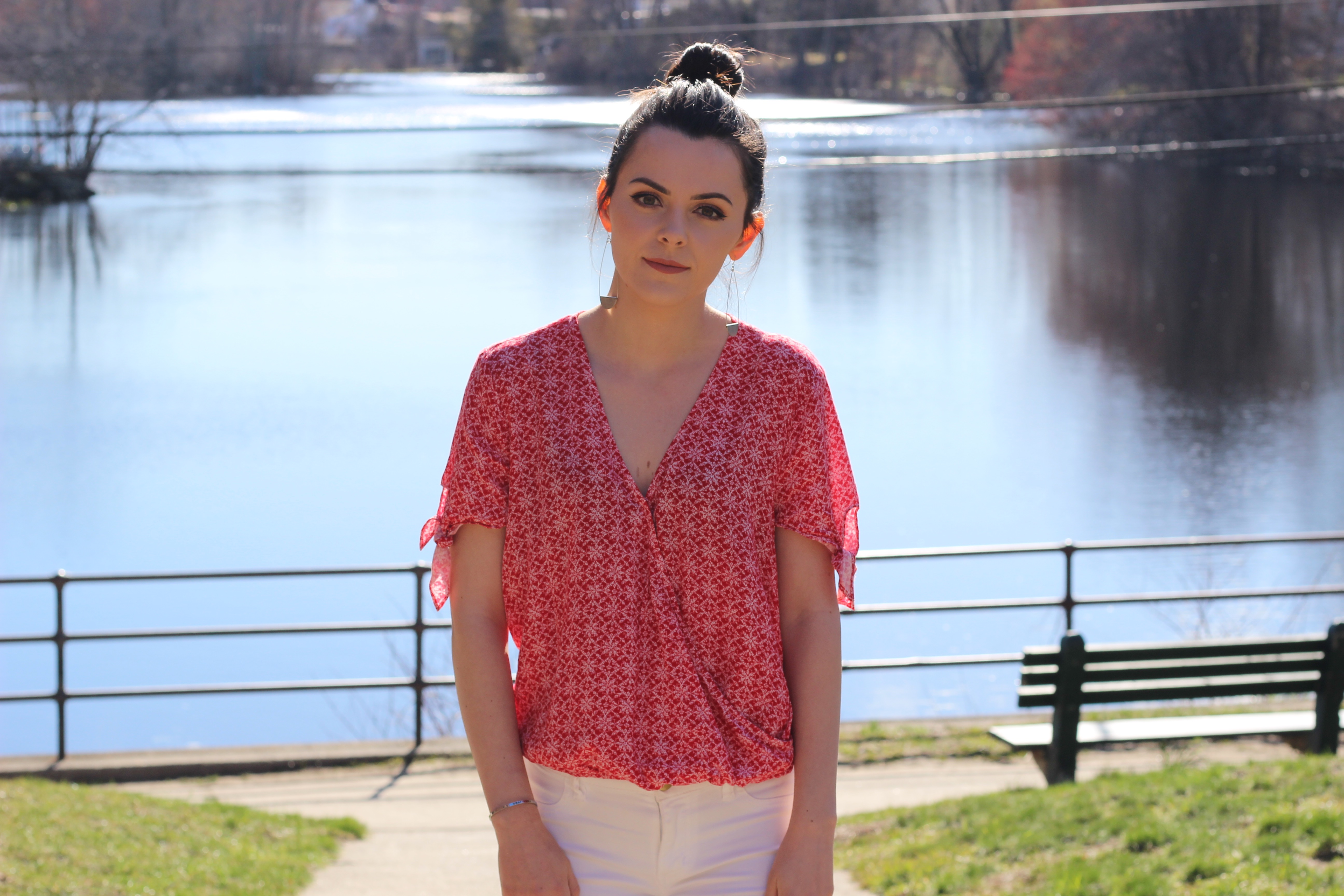 It has been a bit of a rainy day in Boston today but all this rain is making the flowers and pretty trees blossom! It's so nice driving around and seeing how green everything is. Hopefully, none of you guys are suffering from horrible allergies this year! Anyways, this week I am sharing this outfit that screams Spring vibes!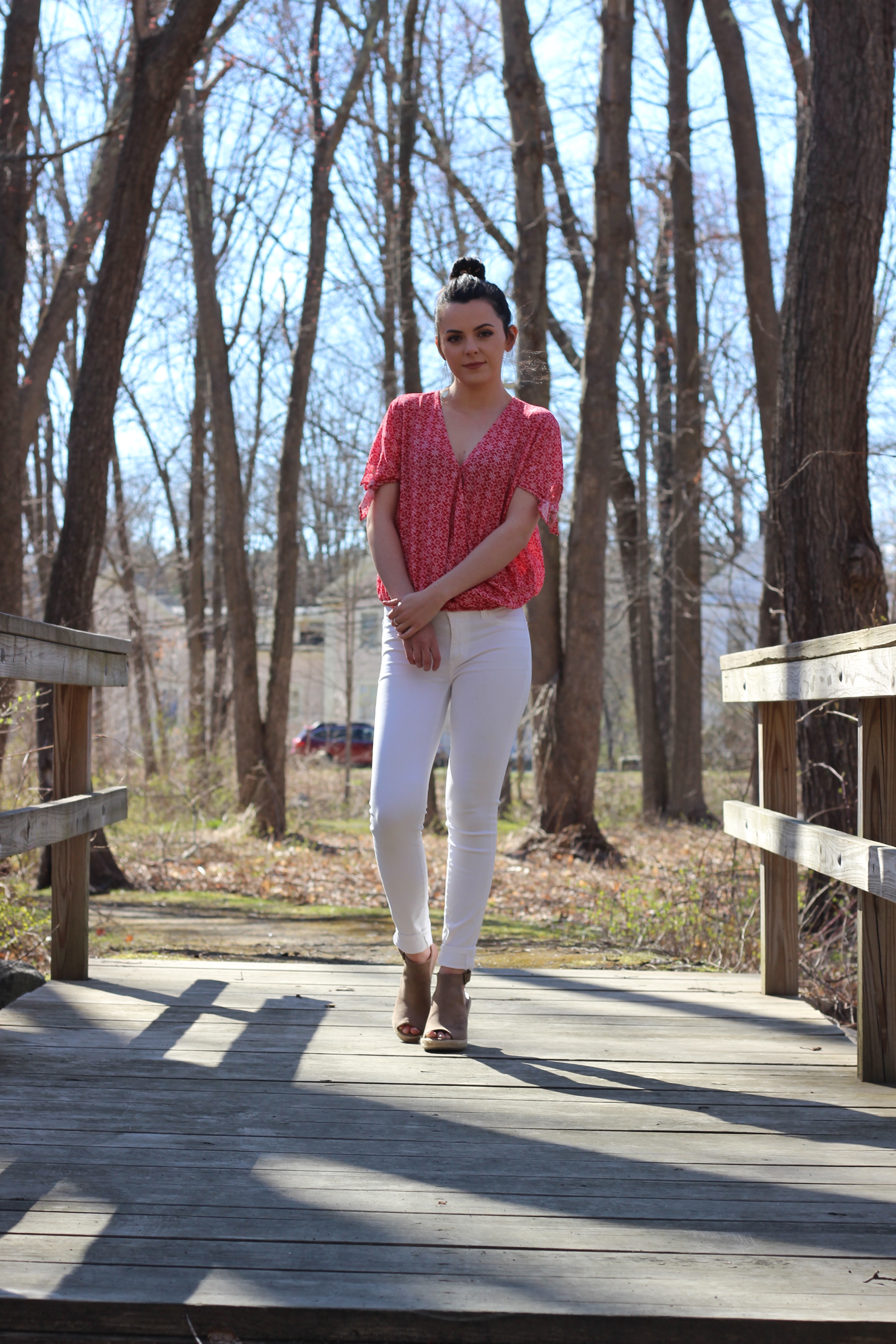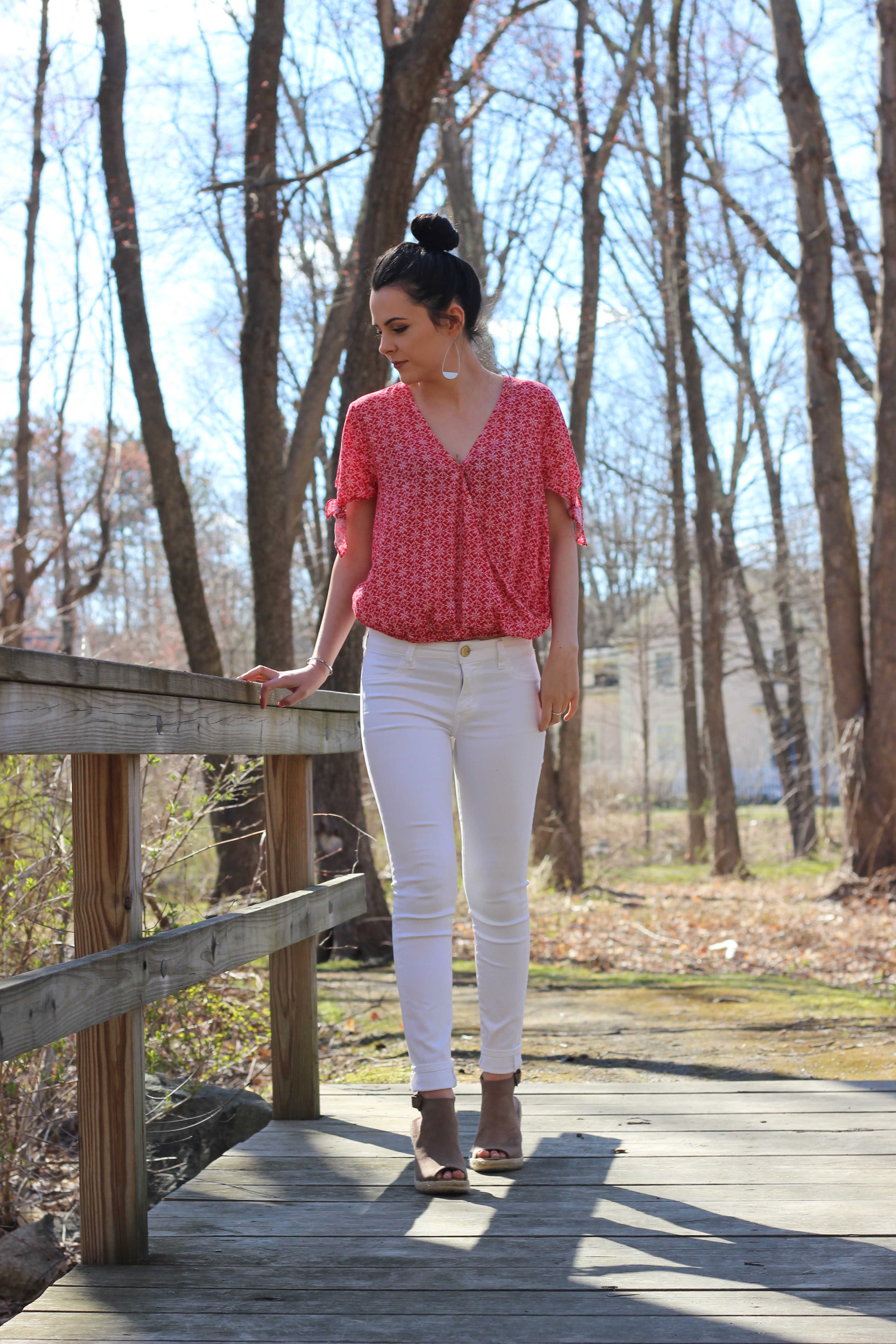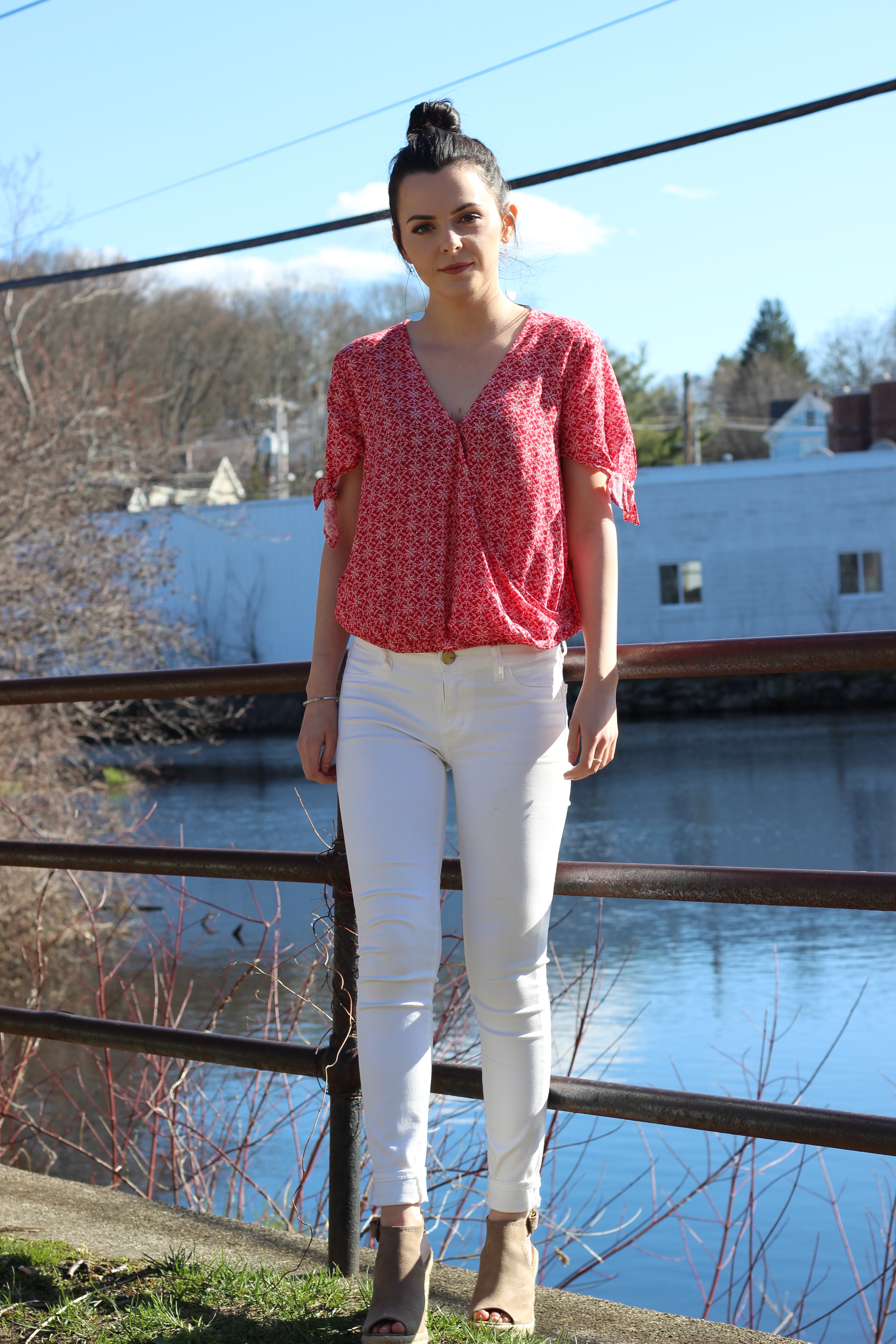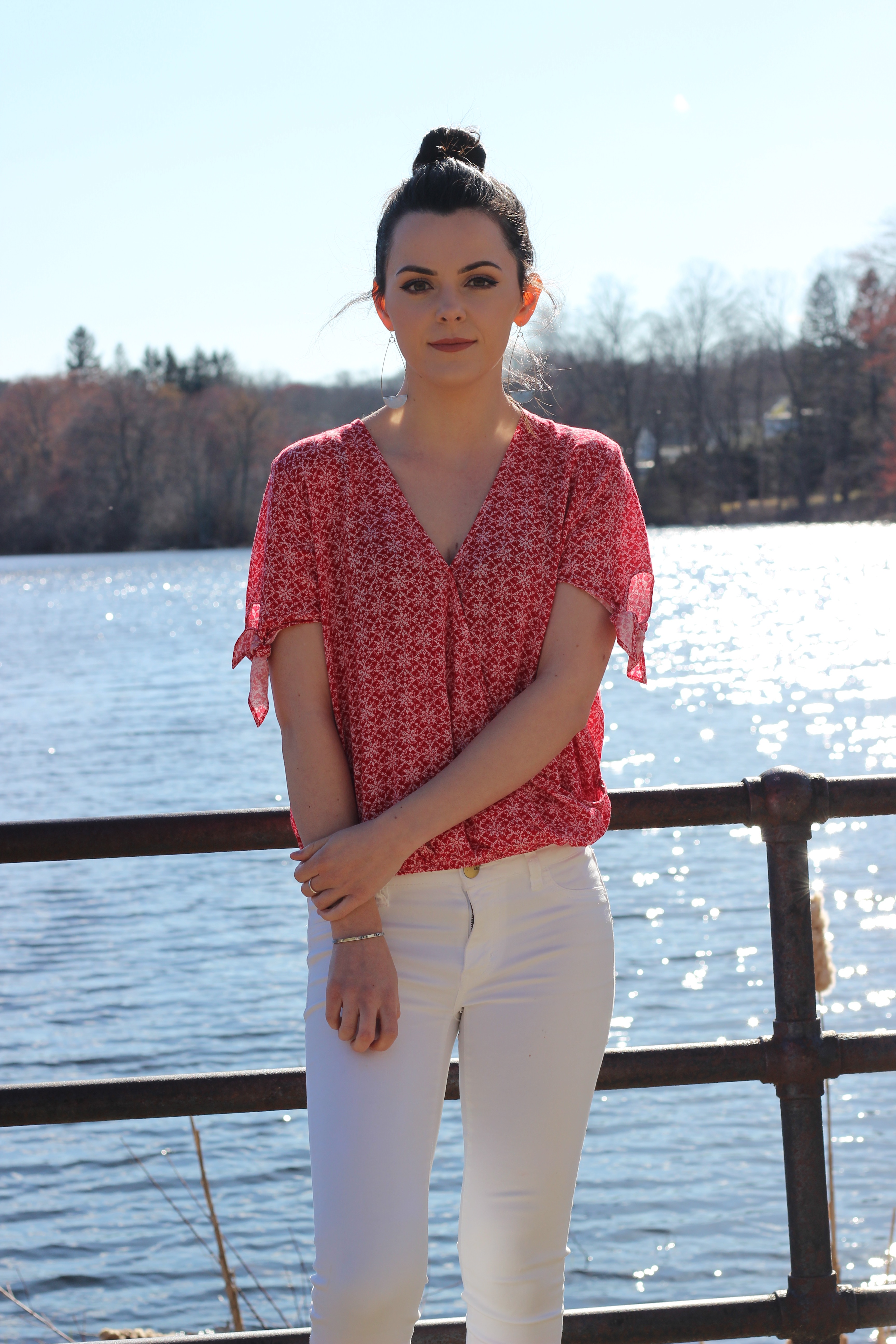 Top: Target / Pants: American Eagle / Shoes: Target / Earrings: Haberdash (Local Boutique)
I don't know what it is but I've been really drawn too simple, all American looks like this. Which is crazy because I honestly can't tell you the last time I wore something red! This top is from the Universal Thread line at Target. I recommend sizing up if you want it a little longer because it is cropped (unless you don't have an abnormally long torso like me). The white jeans I wore with this weren't that high waisted on me but I think a higher rise jean would be more flattering. Other than that I really love the way this outfit looked.
Hope you guys enjoyed this post!