Summer Essentials
June 17, 2019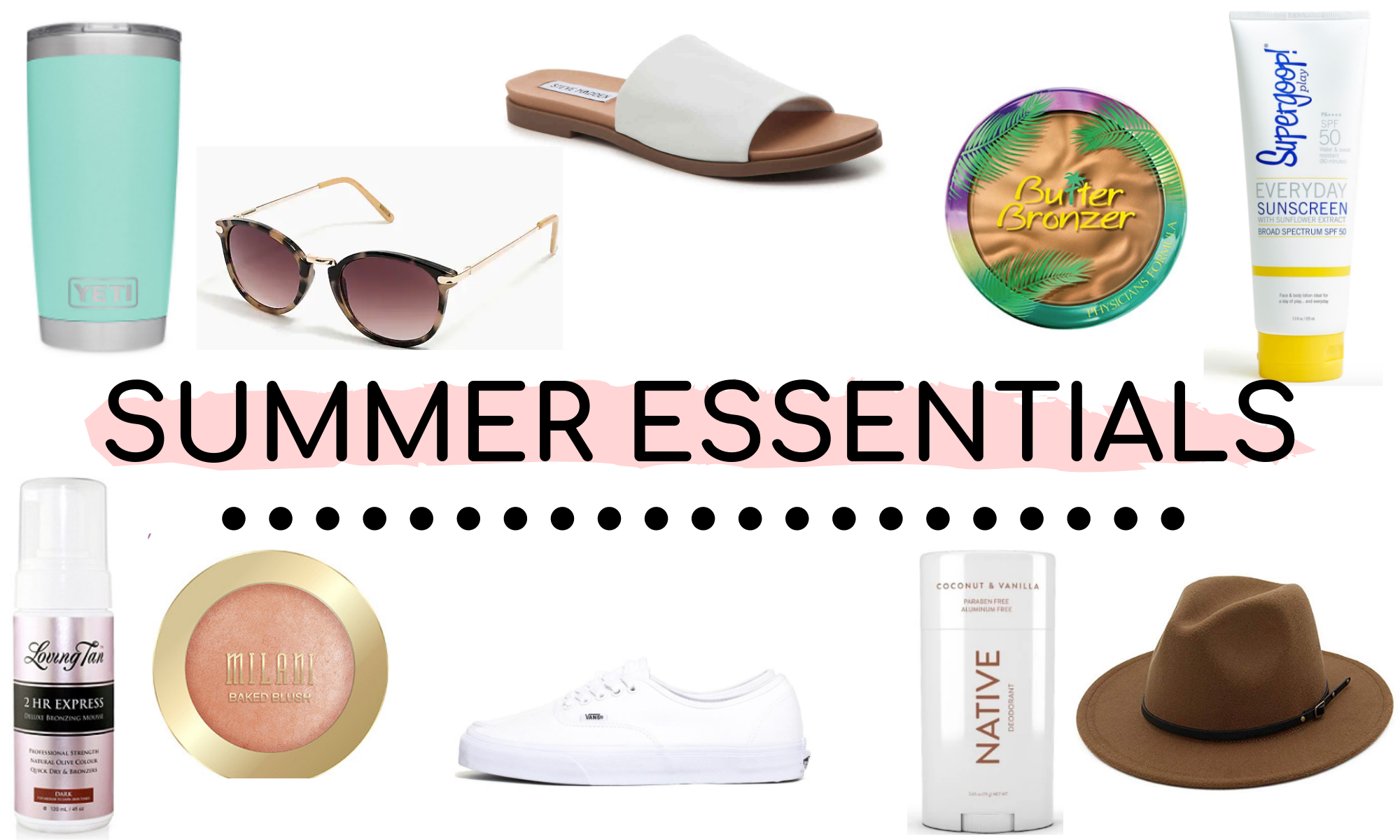 Let's talk about summer essentials! Are you in search of some new products now that the weather is warmer? Or maybe looking for some new products to make you look like a bronze goddess? Keep reading to see the best essentials to have!

Isn't it so nice to be able to spend more time outside? It feels amazing to be able to go for walks in the evening and sit outside. But with that, you will need a few essential items to have on hand!
Here are 10 summer essentials to have this summer!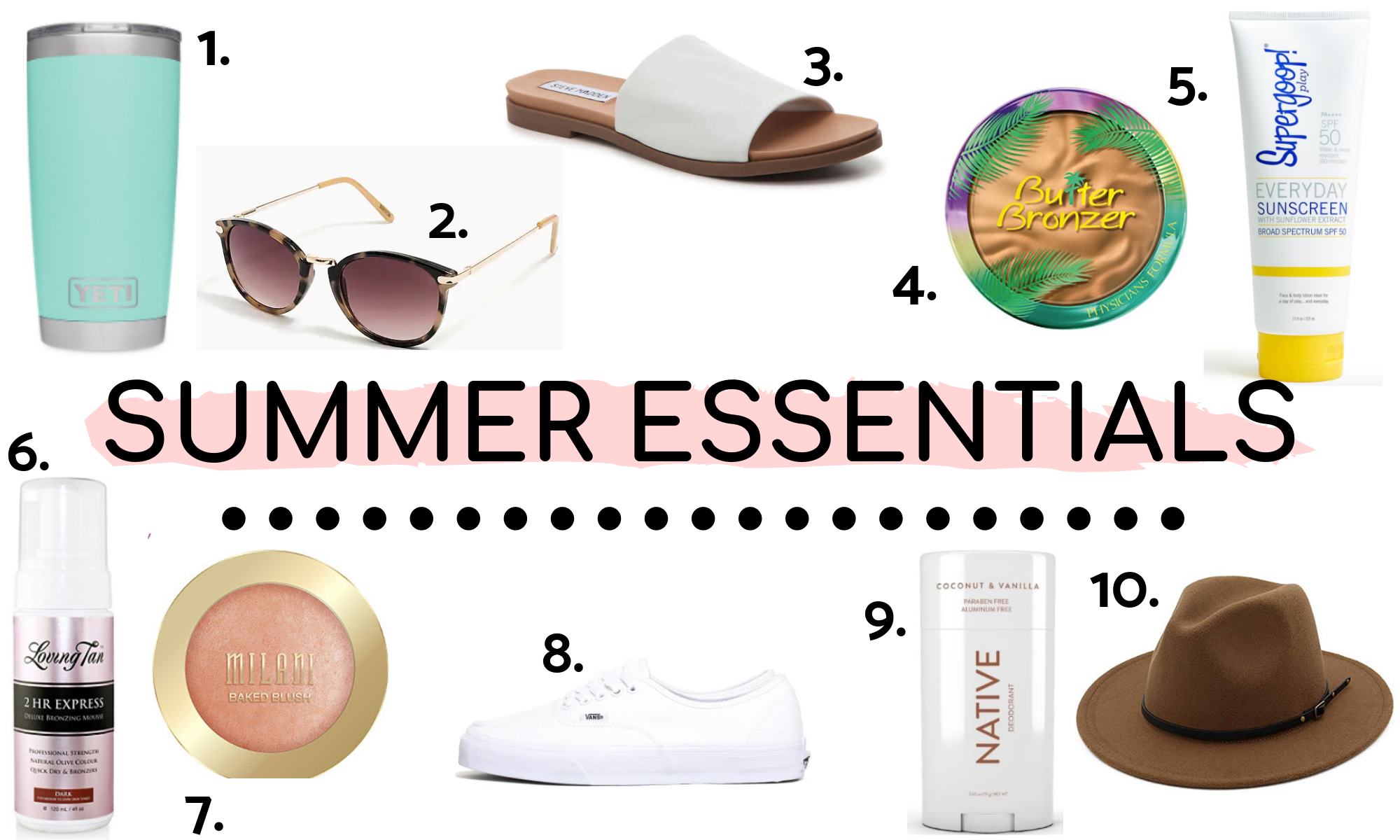 1. Yeti Tumbler, Staying hydrated is so important! This is tumbler is perfect to carry around with you on those hot summer days. Also, if you add ice to it, it won't melt for several hours!
2. J. Crew Factory Mixed-Media Sunglasses,  eye protection is essential for this time of year. I love the shape of this pair!
3. Steve Madden Karolyn Sandals, Investing in a good pair of sandals that are comfortable are essential. These ones come in a couple of other color options if white isn't your thing!
4. Physicians Formula Butter Bronzer, this bronzer will quickly become your friend! It's the perfect shade to warm up your complexion.
Tip: you can use it in your crease as eye shadow!!
5. Super Goop! Everyday Sunscreen, Protecting your skin is SOOOO important!! You don't want any premature aging and certainly not skin cancer so make sure you apply your sunscreen! This is the one I use all year round on my face and also apply all over my body!
Tip: apply SPF to your hands as well, your hands get a lot of sun when you drive!
6. Loving Tan 2 Hour Express Tanning Mousse, There is nothing worse than having to sit around and wait 6-8 hours for a tan to develop. This one only needs to set for 2 hours and then you can rinse it off. It gives you such a nice natural color!
7. Milani Baked Blush in Luminoso, this is the most beautiful blush color! This color not only looks stunning with a tan but it's perfect for all year round! I always get compliments on my skin whenever I wear this blush!
8. White Vans Authentic, a classic pair of white sneakers that will go with everything!
9. Native Deodorant, you will definitely need deodorant so why not switch over to natural deodorant? They also come in a travel size which is perfect for putting in your bag!
10. Amazon Hat, perfect way to get extra protection from the sun while still looking cute!
Those are all my essential products for the summer but I want to hear from you! What are your favorite products to use during the summer? Have you tried any of the ones I listed? Let me know in the comments!