Winter to Spring Transition Pieces
March 25, 2019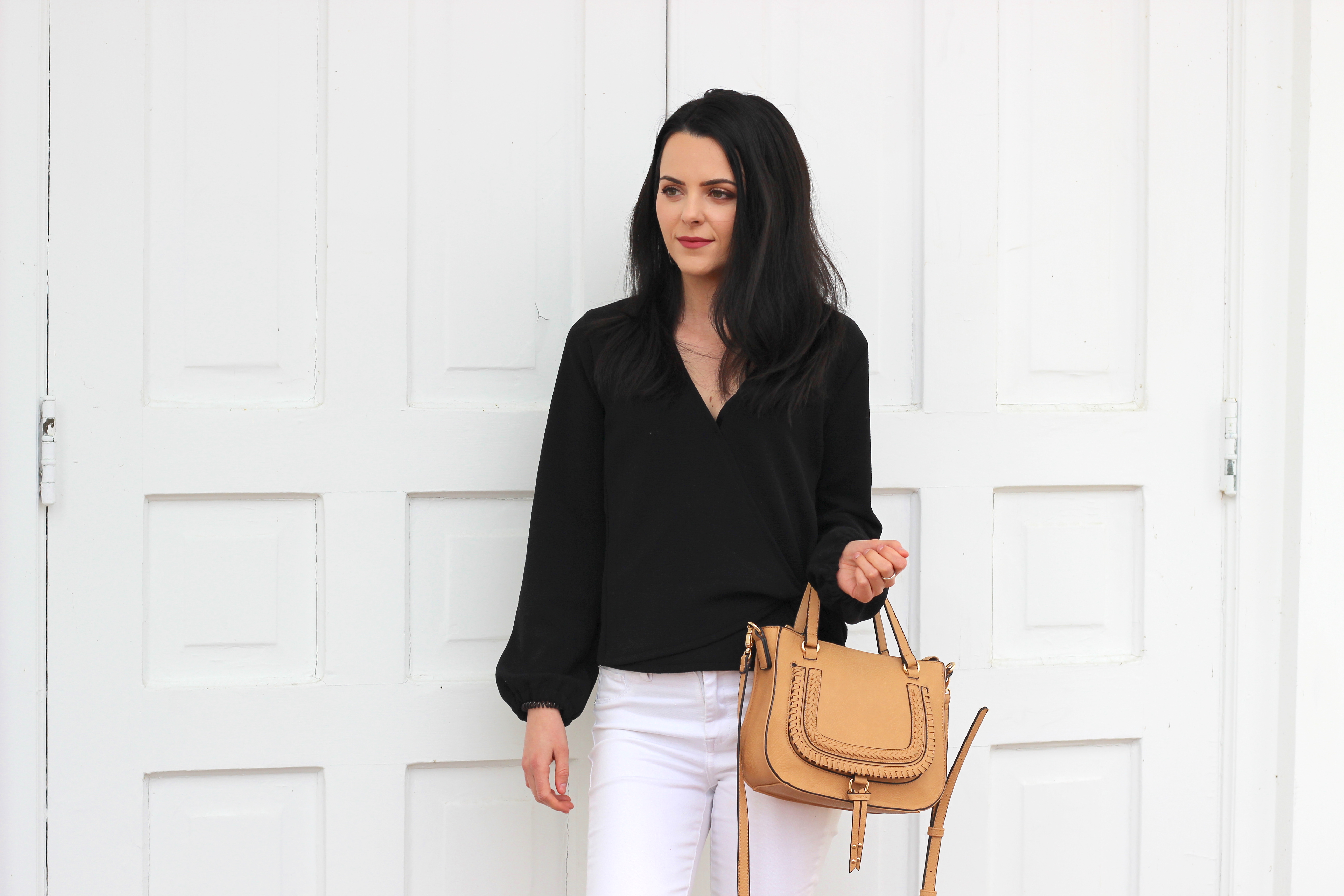 Can you believe Spring has finally sprung?! It has been long-awaited! I always love the fresh start you feel when the seasons change. But, with that said, it still might be a little chilly outside. So, what do you wear?! Keep reading to see some winter to spring transition pieces that would work!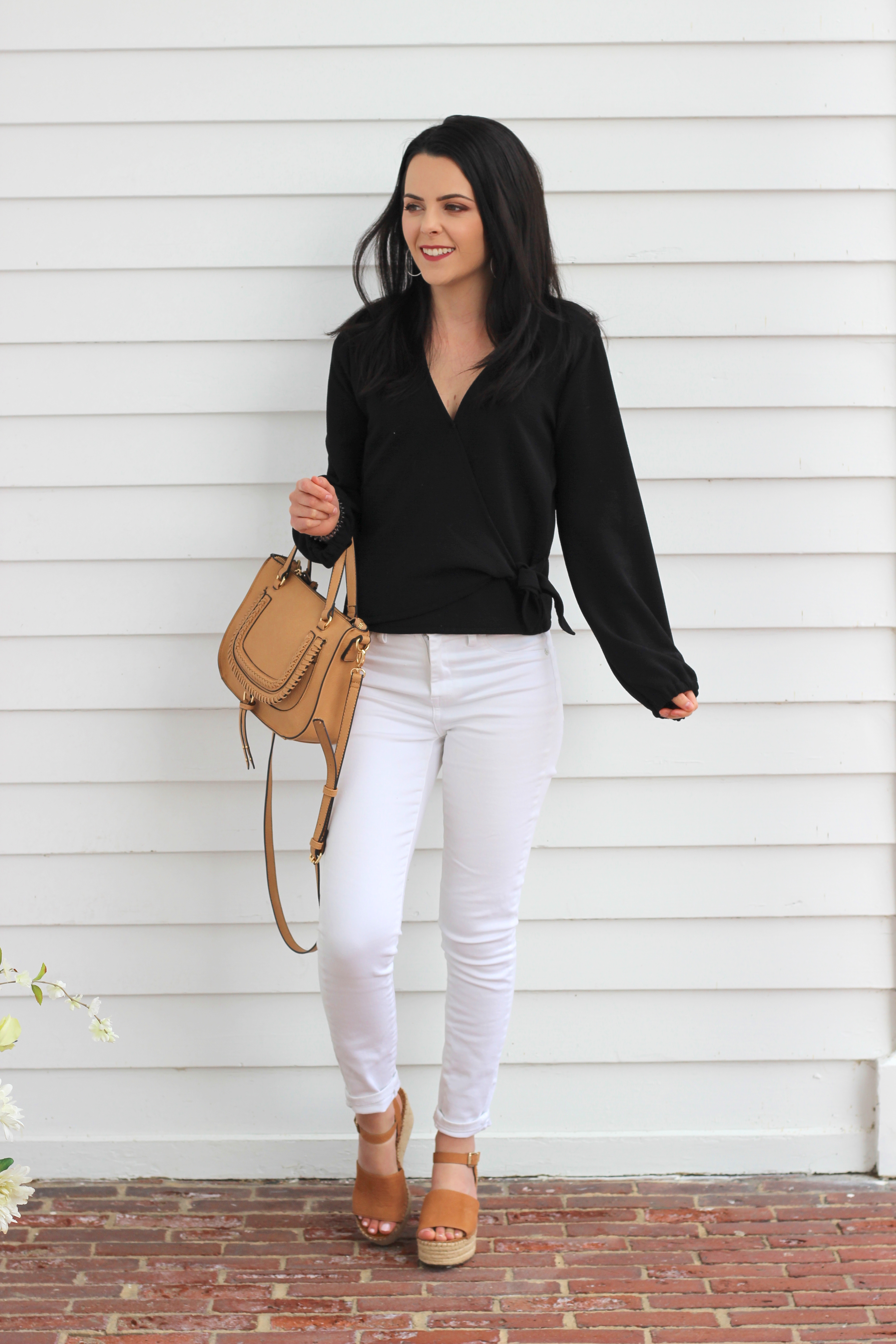 To me, when I think of spring clothes, I think; lighter and brighter pieces. This way you can fit in with the theme of spring but still practical for any cold weather that might still be lingering.
Winter to Spring Transition Pieces
Denim Jacket
As mentioned, you will likely still need some sort of coat during this time so try switching to a denim jacket or a utility coat. They will provide you with the warmth you need and not have the bulky appearance of your regular winter coat. If you do live somewhere that is still very cold and need to still wear your winter coat, try wearing a lighter color!
Lighter Color Pants
Nothing looks fresher than a crisp white pair of pants!! This is also a great time to bring out any lighter washed jeans you might have. I love pairing my white and light denim pants with my winter sweaters.
Sweaters
You don't necessarily have to ditch the heavy winter sweaters yet, try styling the sweater with a skirt instead of jeans. You can also switch out your winter sweaters for a light long sleeved top, paired with a denim jacket for an added layer!
Hair Accessories
I don't know about you but for me, Spring makes me want to spice up my looks and play with more hair accessories! You can find so many affordable hair pieces from scarves and headbands to hats! Also, if you didn't know, hair clips are really popular right now as well.
Switch up your Handbag
This is a great time to swap out your bag! New season = new handbag. And this doesn't mean you have to buy a new bag. Shop your wardrobe and see if you have another handbag you could use. I tend to stick to black bags during the fall and winter so I love using something different for the warmer months.
Flats
Since the snow is likely melted where you are, now is a great time to start wearing your mules and other flat shoes again! Being able to wear something other than boots will make you feel like you have a whole new wardrobe!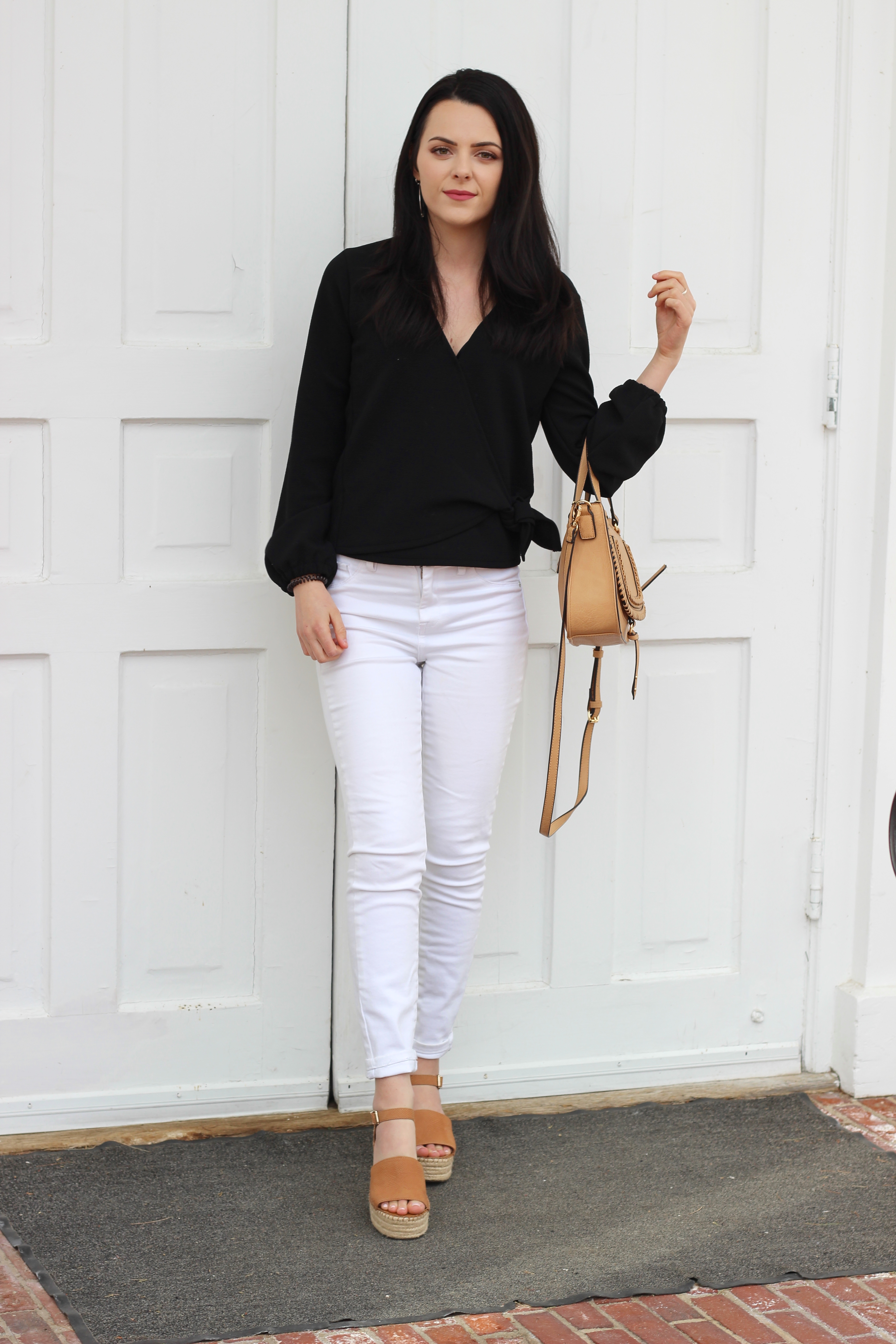 Alright, let's move onto my outfit! If you are in the market for some new wedges, you have to check out these ones! They might look a little high but they are incredibly comfortable!  I recently got them at DSW and they come in a couple of other colors. I am normally a size 6.5 but had to size down to a 6. Click Here for shoes.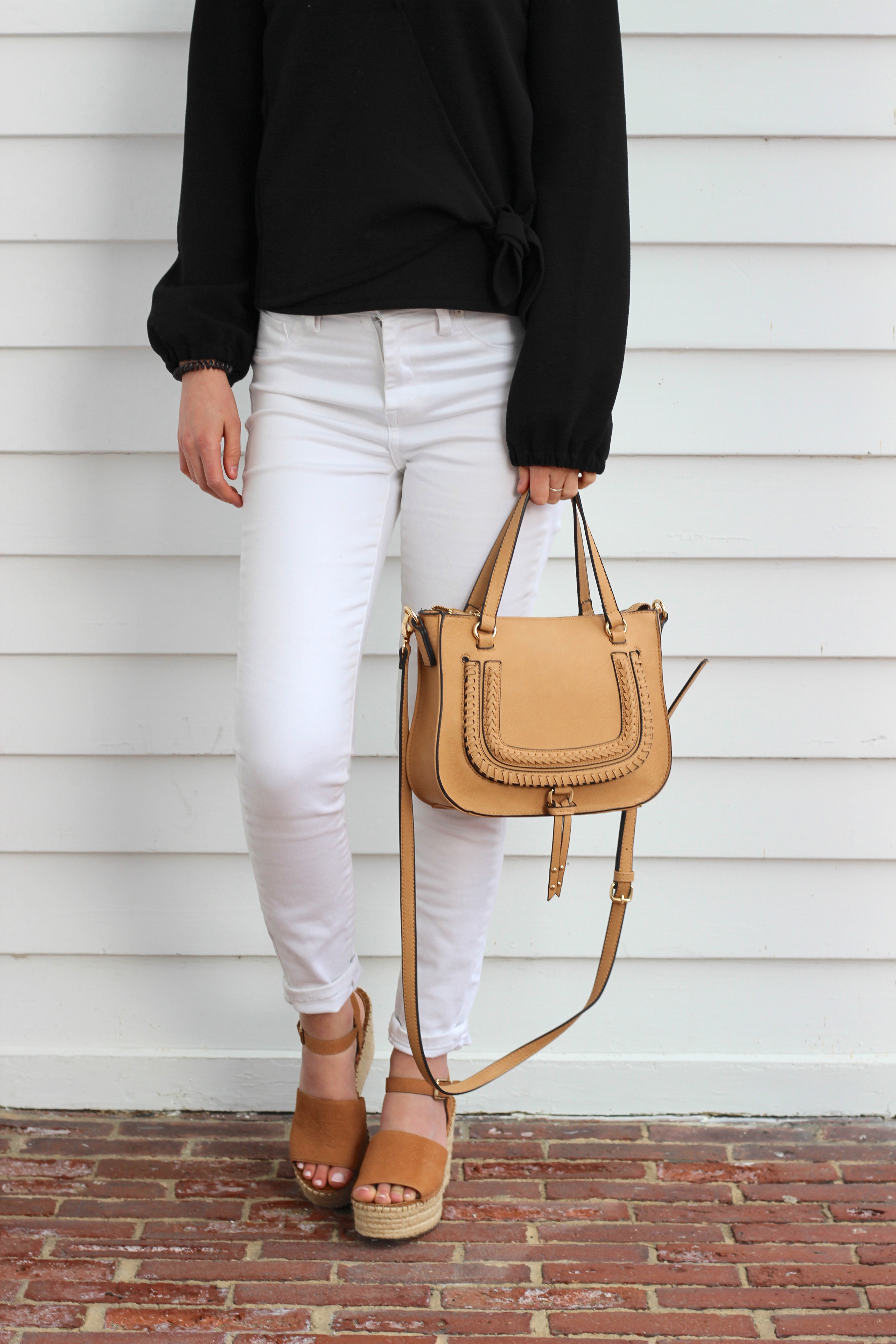 Do you have any items you love to bring out for the spring? Maybe experimenting with more patterns and fabrics? Let me know in the comments! Thank you so much for reading!!