Current Haircare Routine
July 30, 2018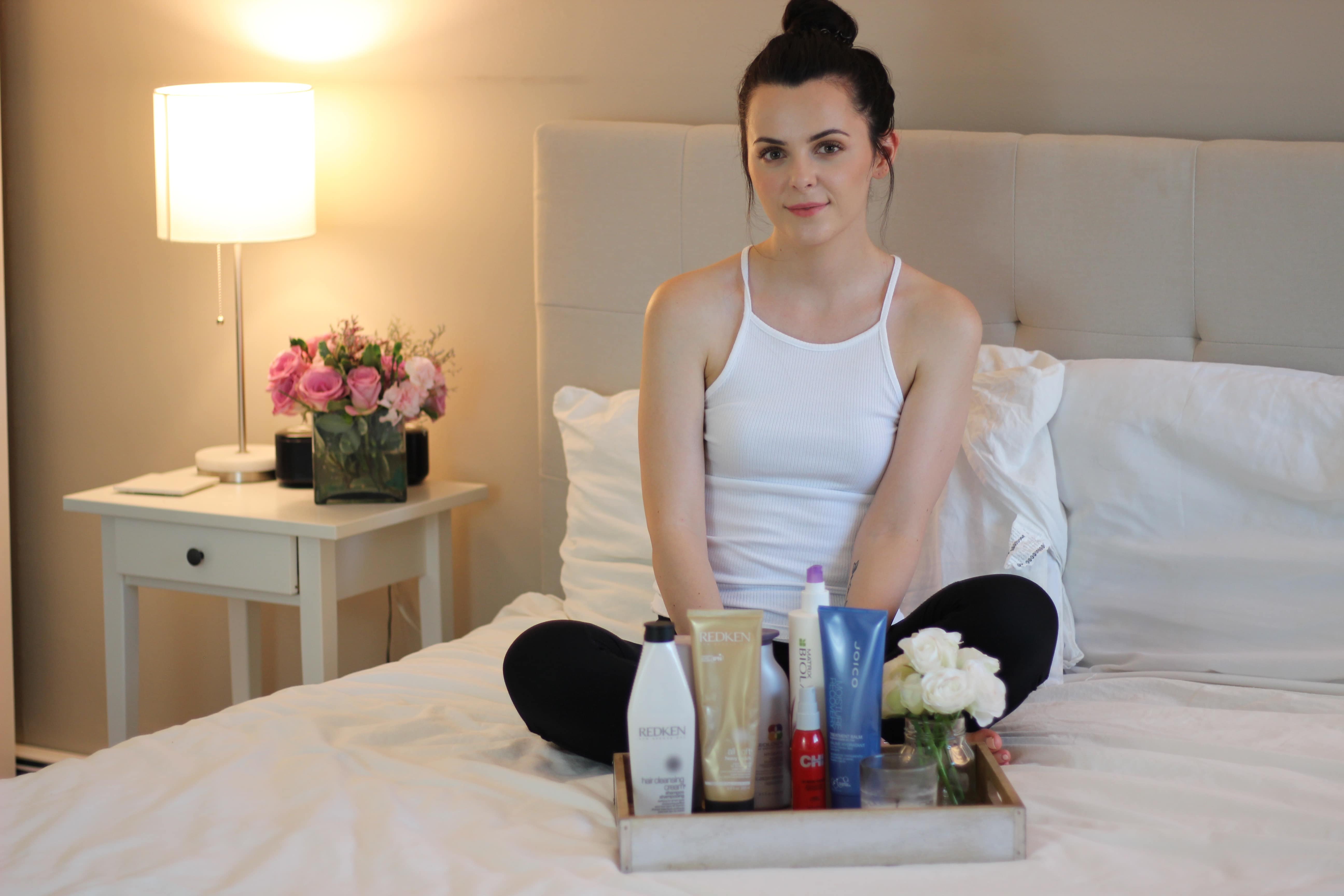 Happy Monday, guys! What better way to start the week than sharing my current haircare routine!
So, what is my hair type?
My hair is extremely thick, coarse, dry, frizzy but straight. I typically opt for hydrating or smoothing products. These are products I have been using for years but I do alternate with other things as well.
I always let my hair air dry and only use heat on it once a week or once every other week.
I only wash my hair once a week! Dry shampoo is my friend 🙂
The only color I have in my hair is a semi-permanent dye to blend in my gray hair better but it washes out after a while.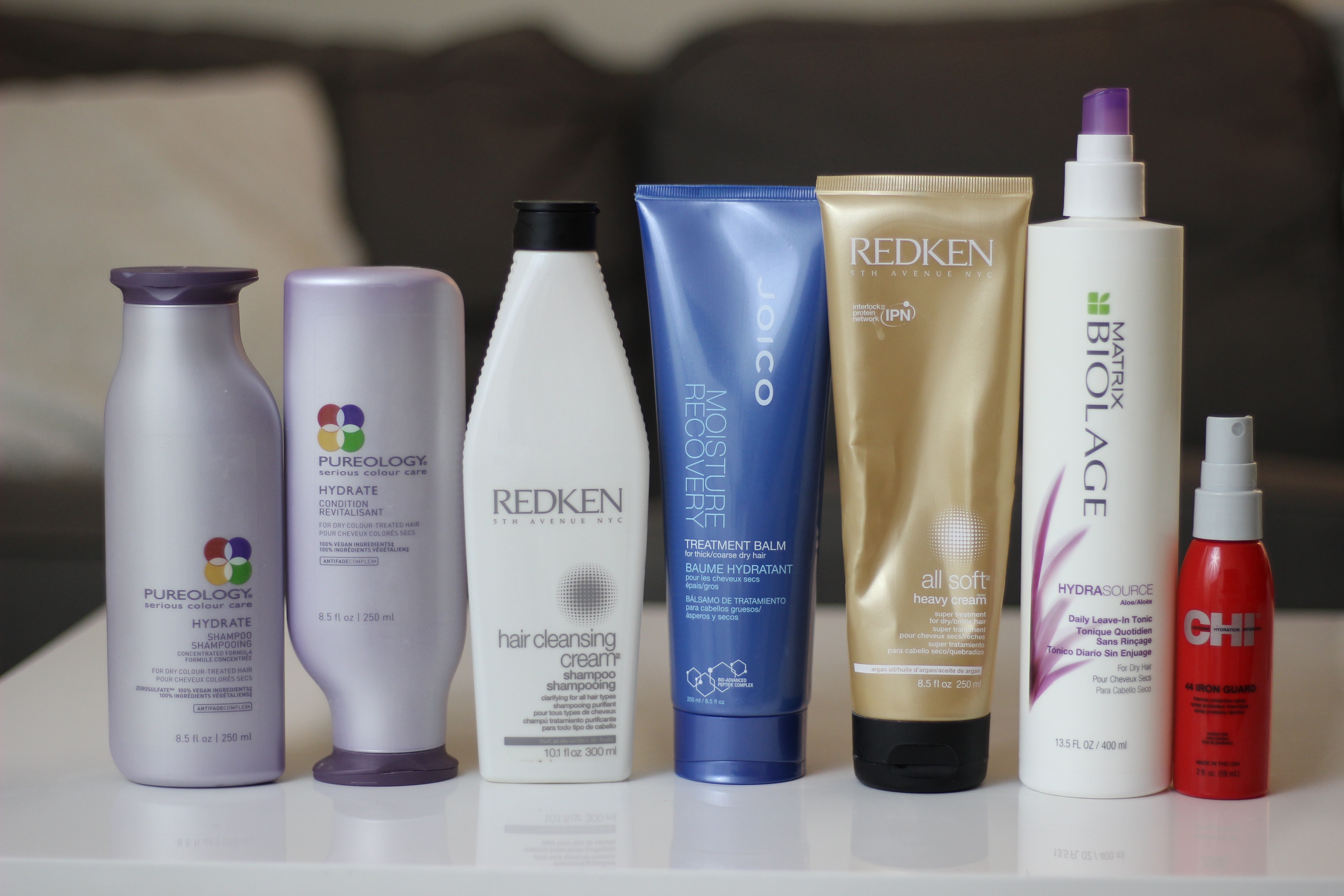 Cleanse.
My favorite shampoo is the hydrating one from Pureology. I love how simple and clean smelling their products are! On days that I am not washing my hair and it is starting to get greasy, I use Batiste dry shampoo. I have been using it for years and it works amazing but I'm in search for something more natural. Let me know if you have any recommendations!
Once a month I go in with a clarifying shampoo to deep clean my hair and remove any product buildup!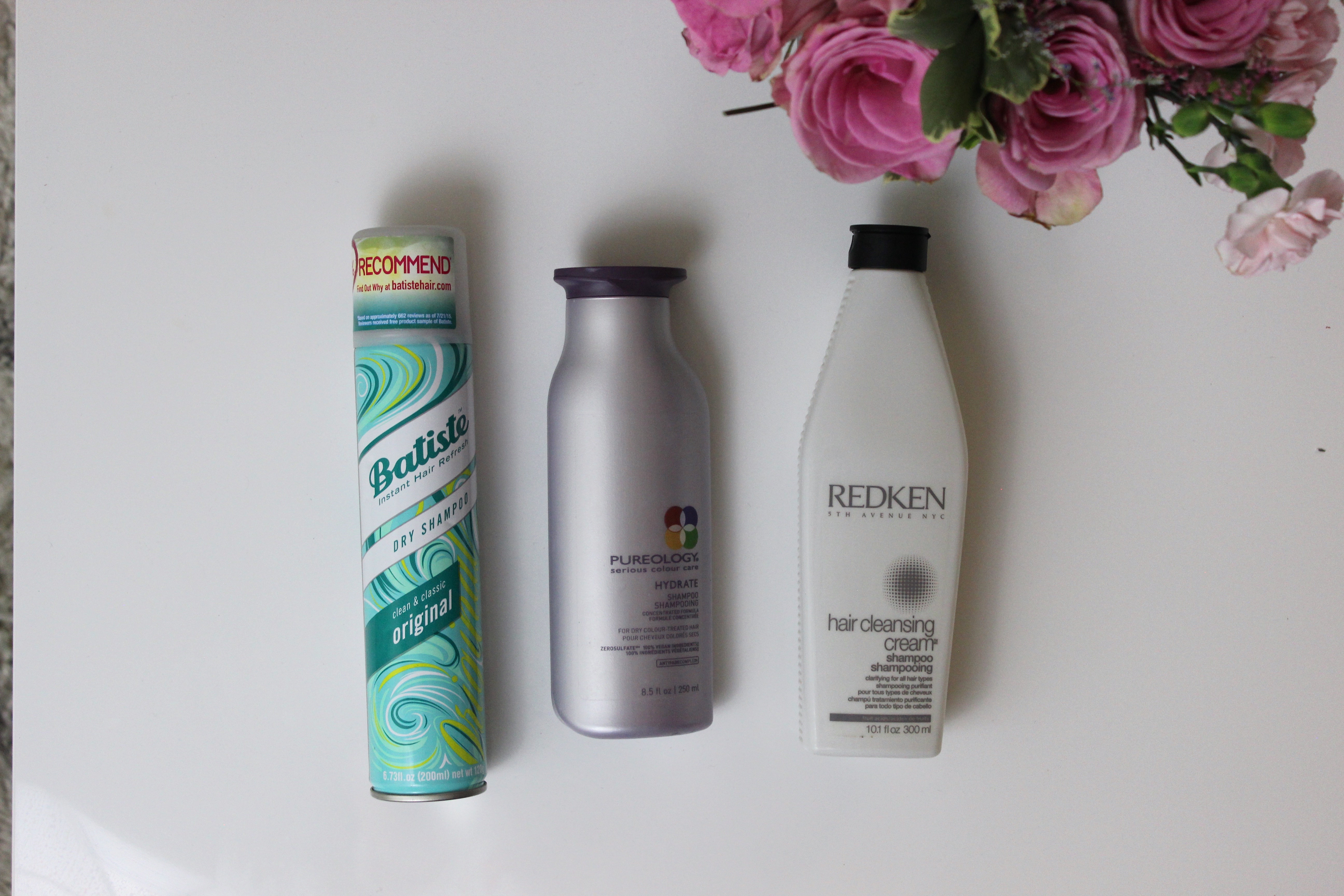 Conditioner.
I almost always use a deep conditioner instead of a regular one because I really need that extra moisture on my ends. If I need even more moisture, I will sleep with coconut oil in my hair and wash it out the next morning!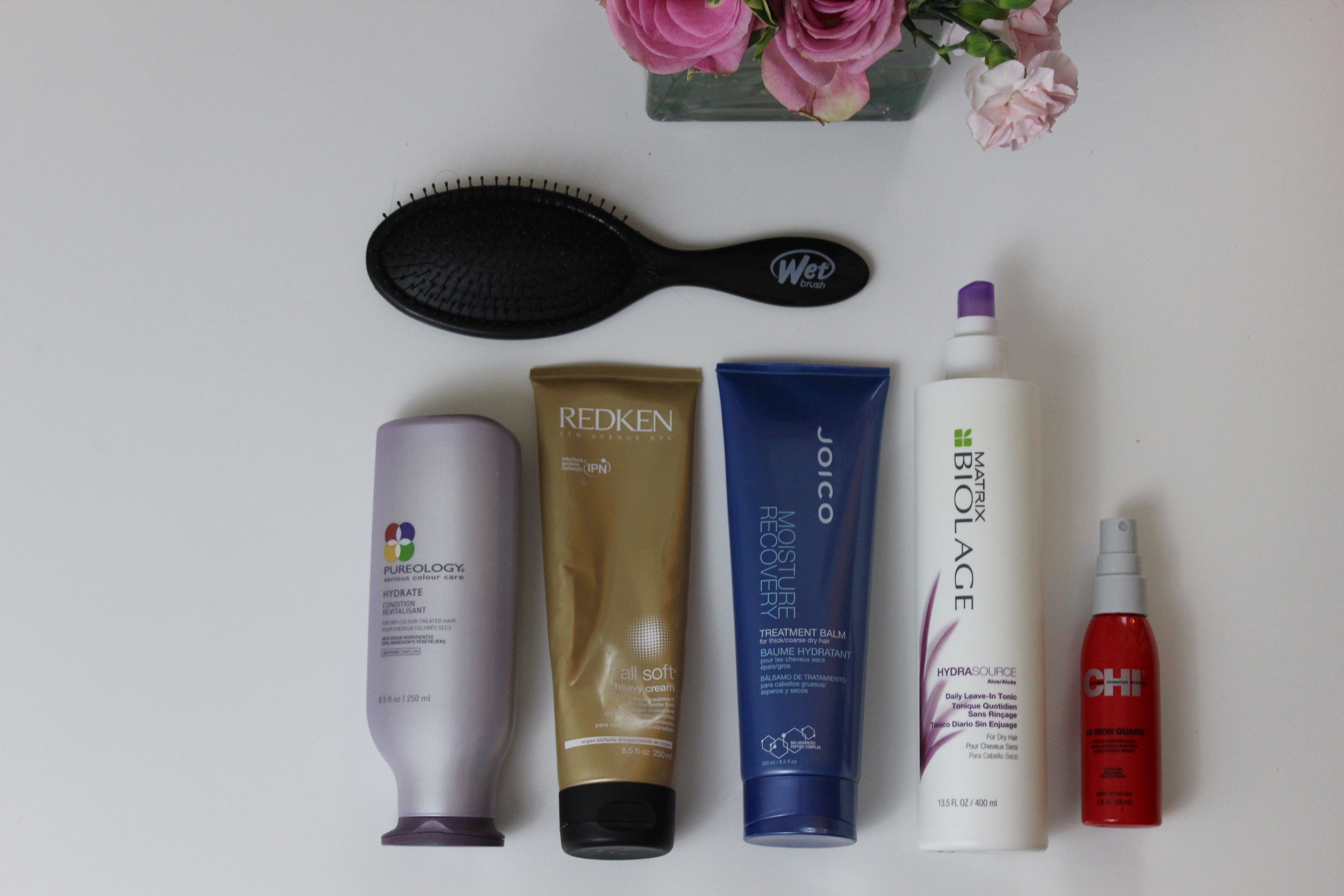 Products.
After I get out of the shower, I always go in with a leave-in conditioner. I use a wide tooth comb to help distribute the leave-in and to get all the tangles out.
*Don't use a regular brush because you will rip out your hair and you don't want that!
On days I am using heat on my hair, I use the Chi heat protectant spray. This product will help to prevent your hair from getting fried. This is a step I often forget but it is very important! Don't skip out on it!
A major product I forgot to photograph is Moroccan Oil! This is a product I cannot live without because it smooths out my frizzy, dry hair so much. I highly recommend trying it out if you haven't.
*They also make a light version if you have thinner hair or find the original too heavy.
And last but not least, my all-time favorite hair brush is the Wet brush. It is soooo much gentler on your hair than other hair brushes I've tried. It won't tug at any tangles in your hair and will brush right through them! You also can use this brush on wet hair (hence the name) but I personally like to use a wide tooth comb for that.

I hope this post was helpful for you guys! Let me know your favorite hair products!