September Roundup
October 7, 2019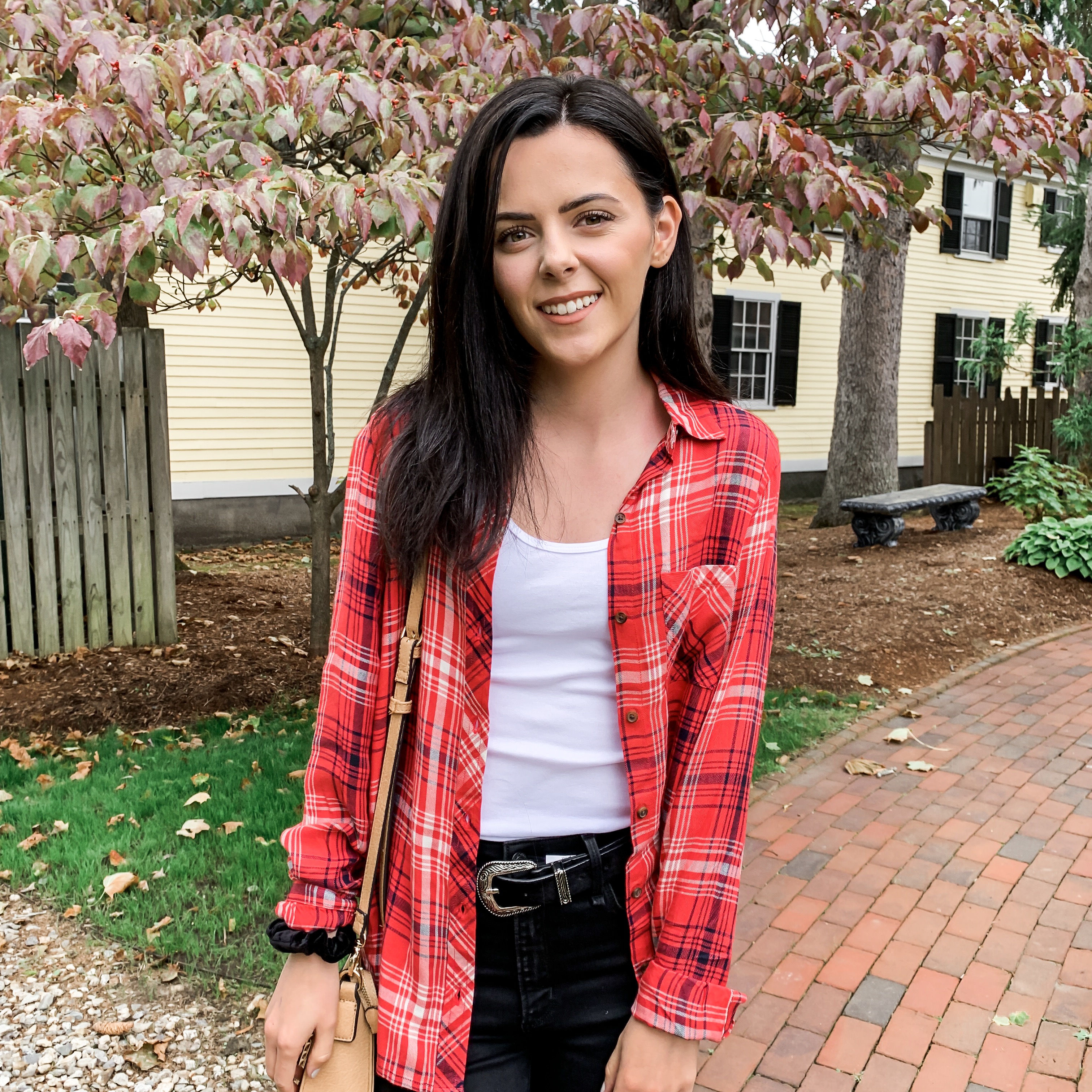 Since September has come to an end, I wanted to put together a blog post sharing all the looks I have shared in the month of September! This way it's easier for you to navigate last month's Instagram posts since they will all be in one spot. Keep reading to see my September Roundup!

September was a time of easing into sweaters and bringing out all our favorite denim and boots! As much as I am not ready for winter, I am ready for the new season!
September Roundup!
*Click the item on the slider below each picture to shop the look!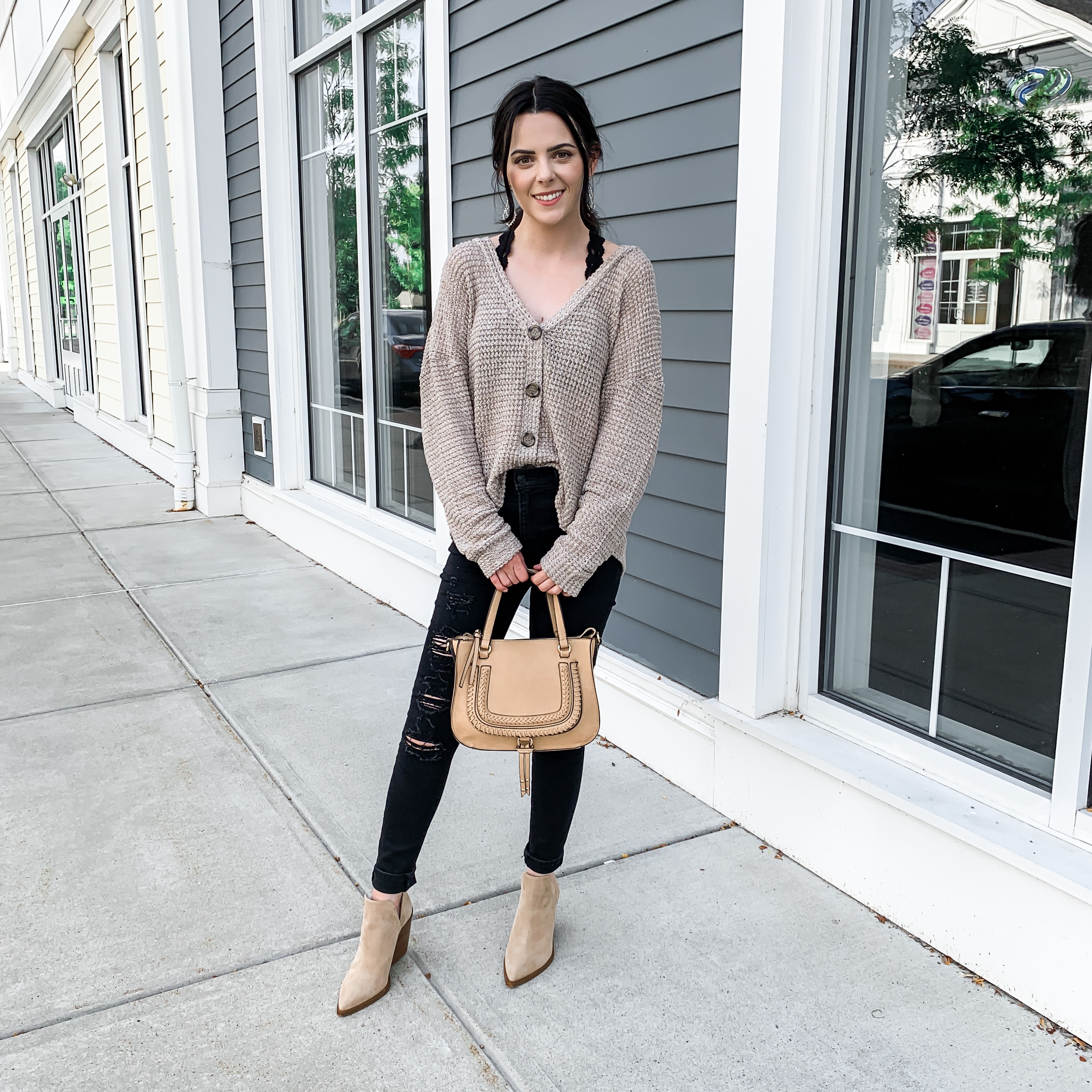 I've loved how versatile this sweater is. You can wear it buttoned up like I am here or wear it as a cardigan! Who doesn't love pieces that are versatile?!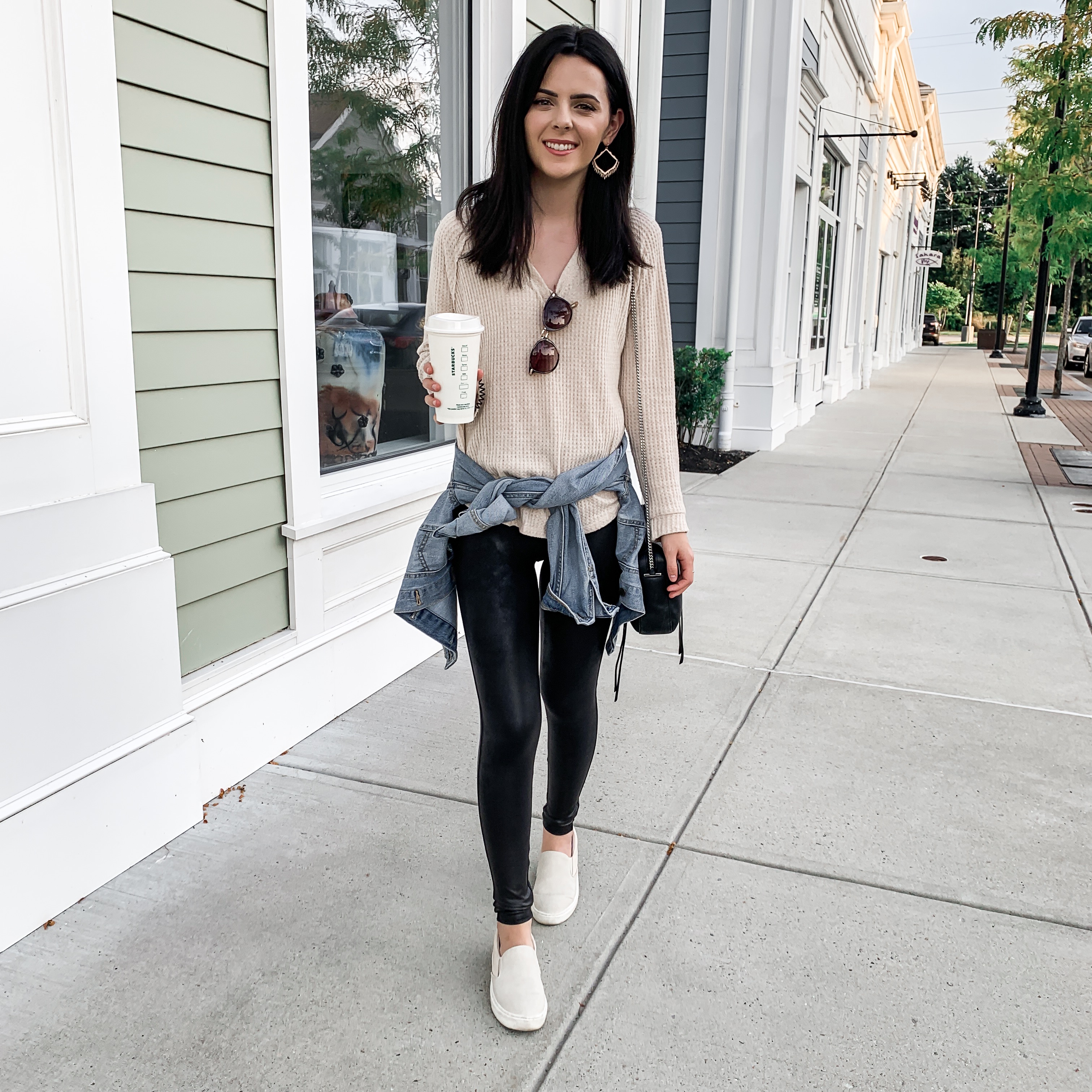 This was my first time wearing my Spanx Faux Leggings! They are incredibly comfortable and are such a fun way to spice up any outfit. So many of you guys also are loving them as well! Also, this sweater is a MUST! It goes with everything!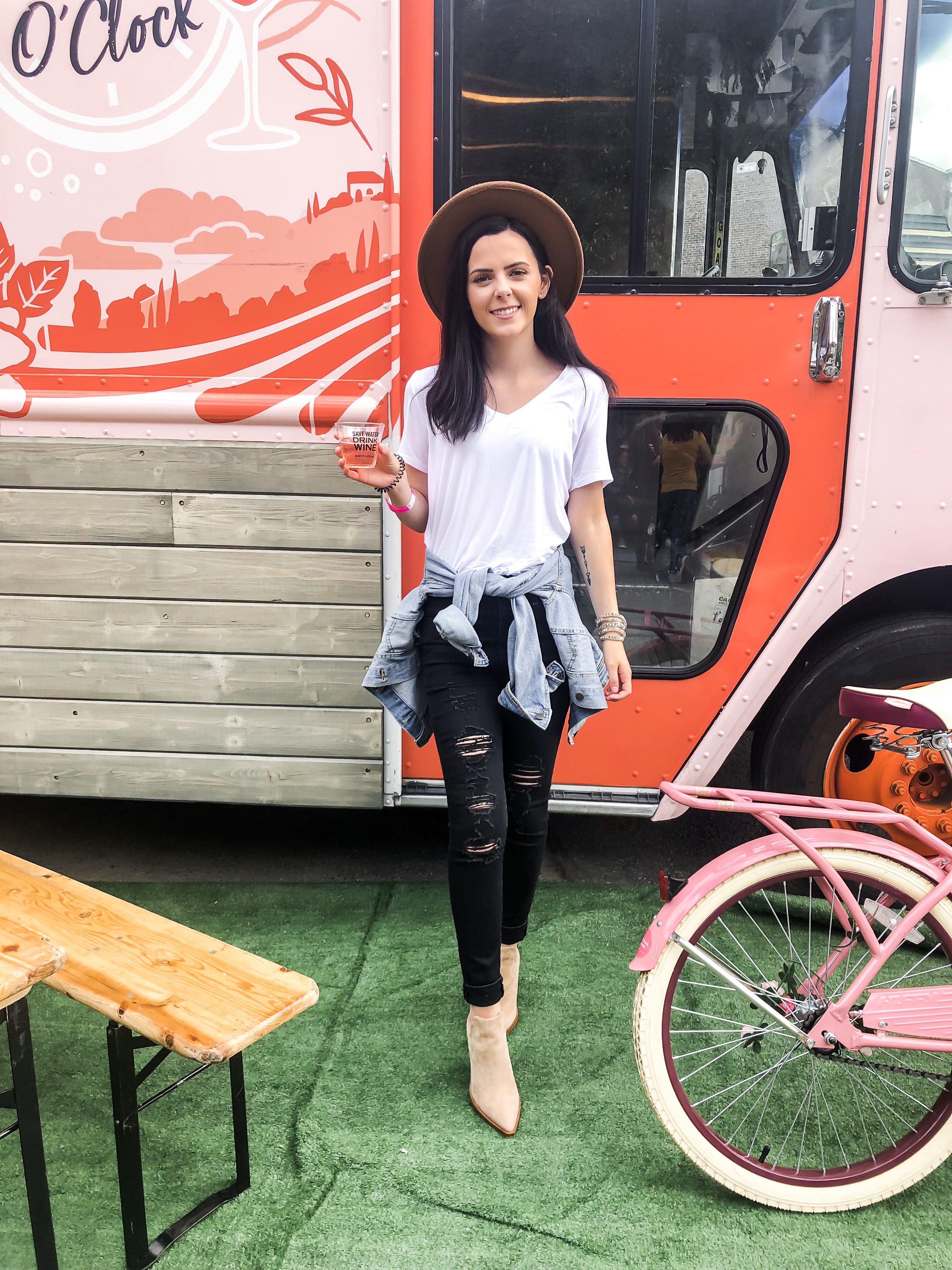 This is my go-to outfit. I wear some variation of this at multiple times a week. It's easy and chances are you already own some of these pieces!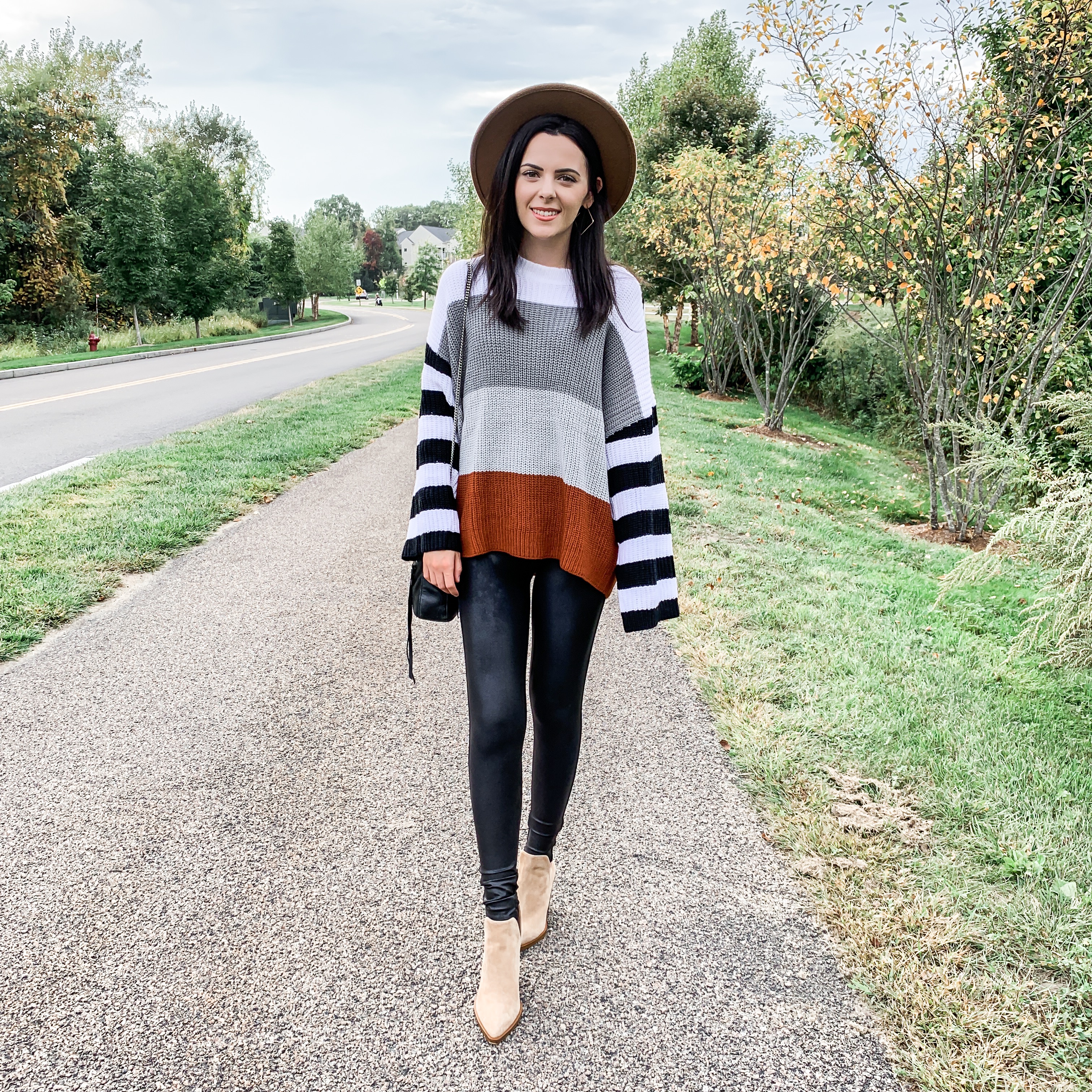 This sweater is by far my favorite Amazon find of the month! It comes in a few other color options and it's affordable. It screams Fall!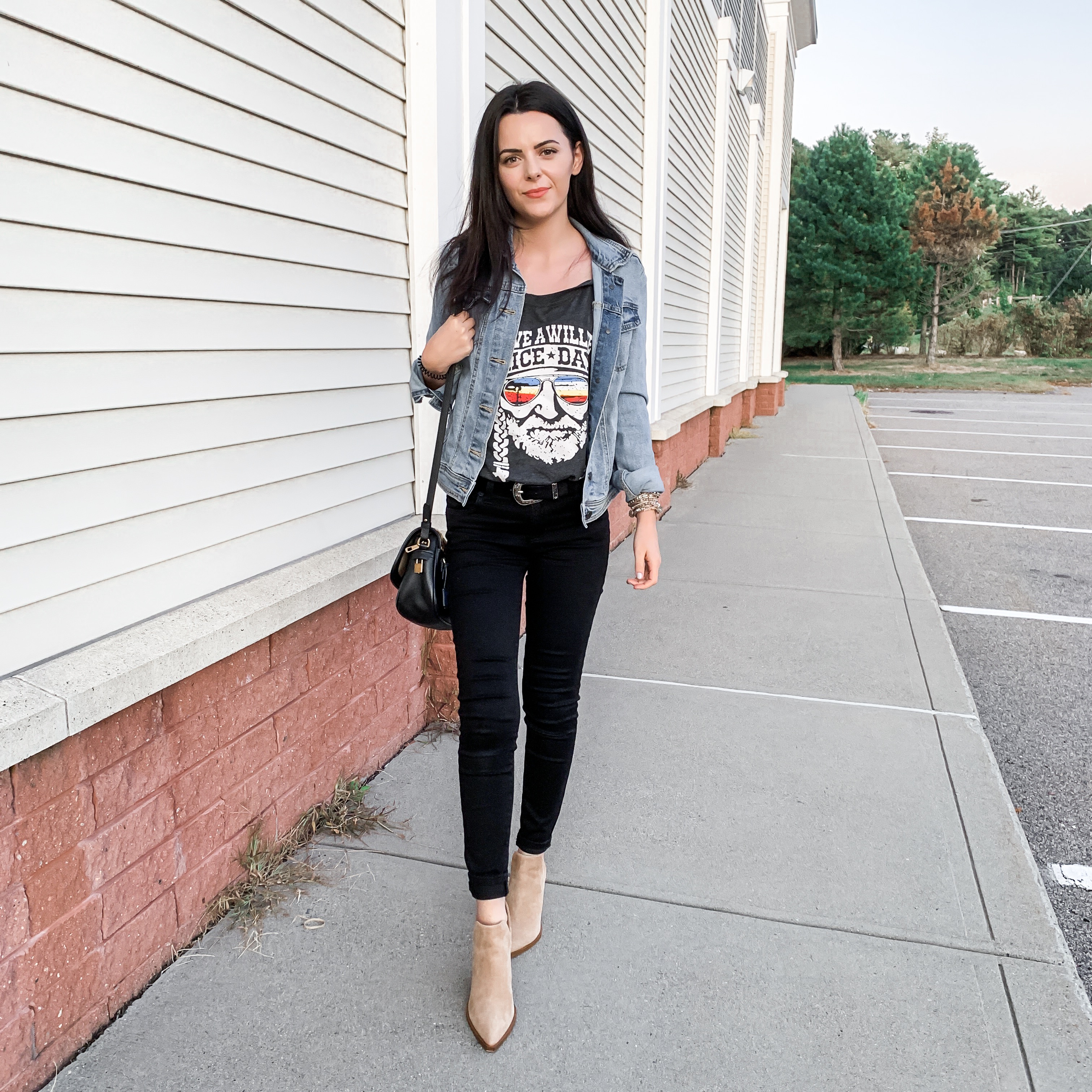 This top is an item I rediscovered in my wardrobe. I originally got it to wear in Nashville but I've been loving wearing it paired with jeans. You can never go wrong with a graphic tee!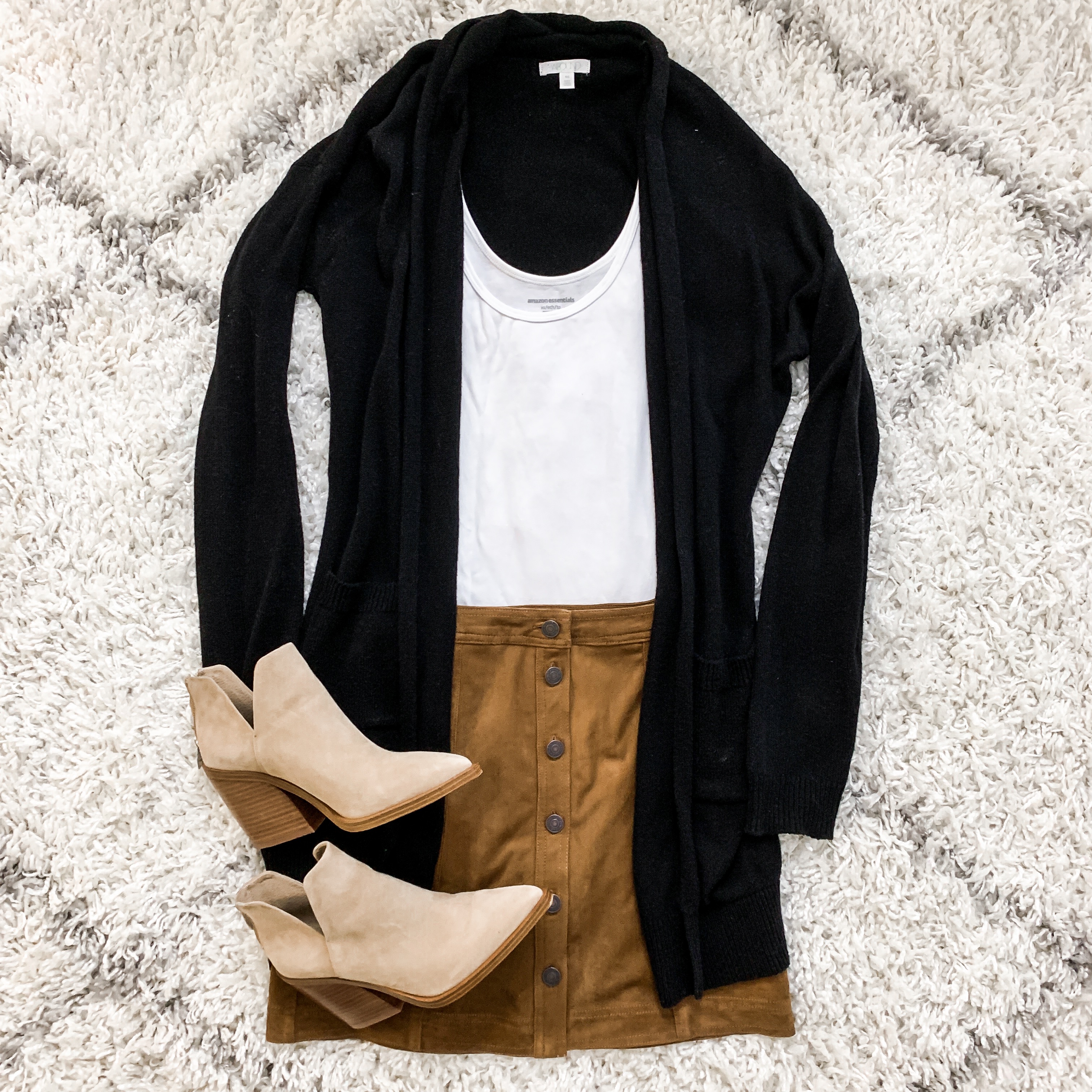 If you are looking for the perfect skirt to get this fall, this is the one!! The quality of this skirt is amazing and would work perfectly in the cooler temps! Also, I have to mention these boots. You guys have been loving these boots! Yes, they might be a splurge but the quality is 100% worth the price and they are something you will wear every year!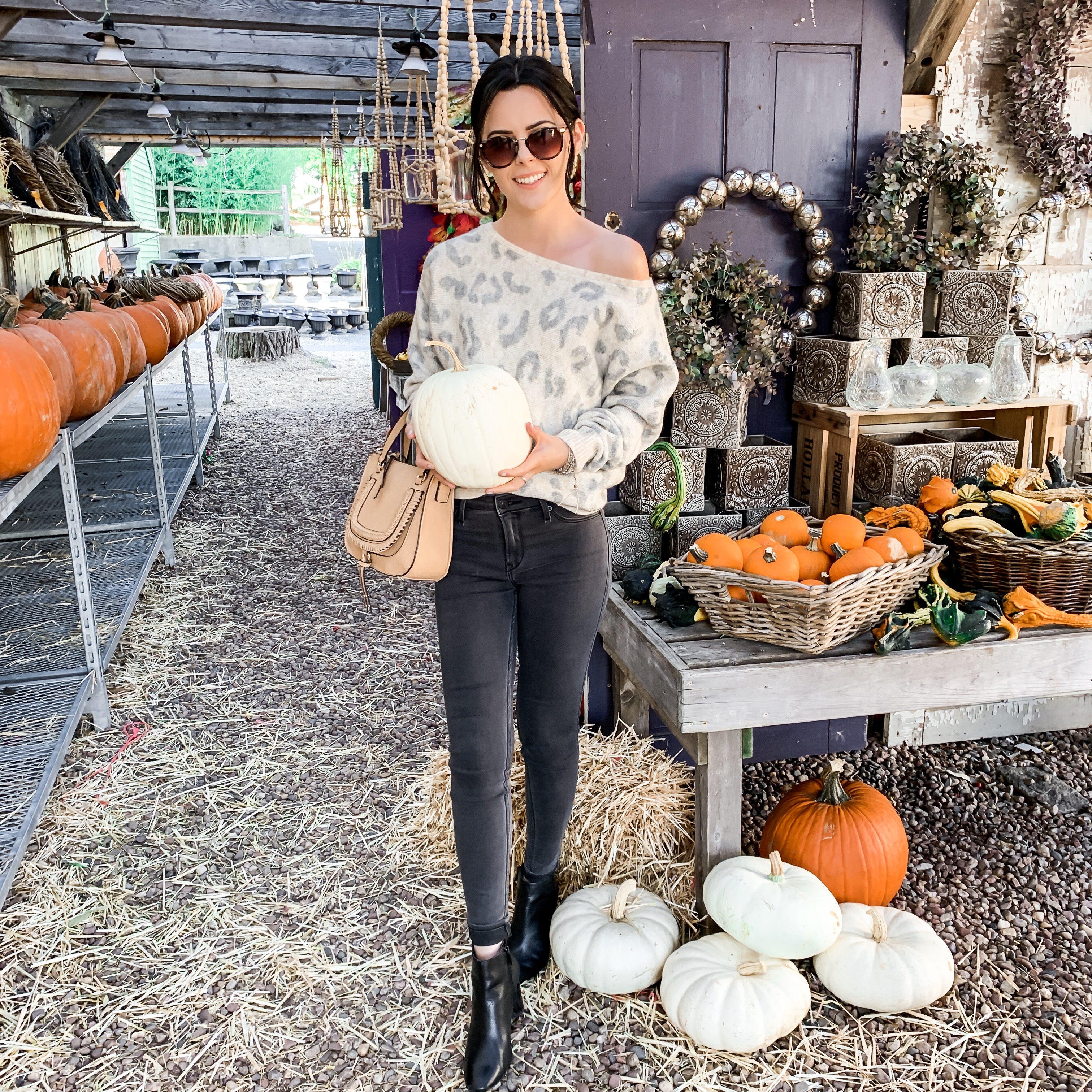 Another item that has amazing quality is this sweater! The leopard print sweater is such a cute way of wearing leopard print without feeling like its too "loud". The white and grey coloring makes it feel more understated, in a good way!
I hope you liked seeing all of September's Instagram posts in one spot! If you'd like to see more monthly roundups, please leave me a comment letting me know!
Thank you for reading!